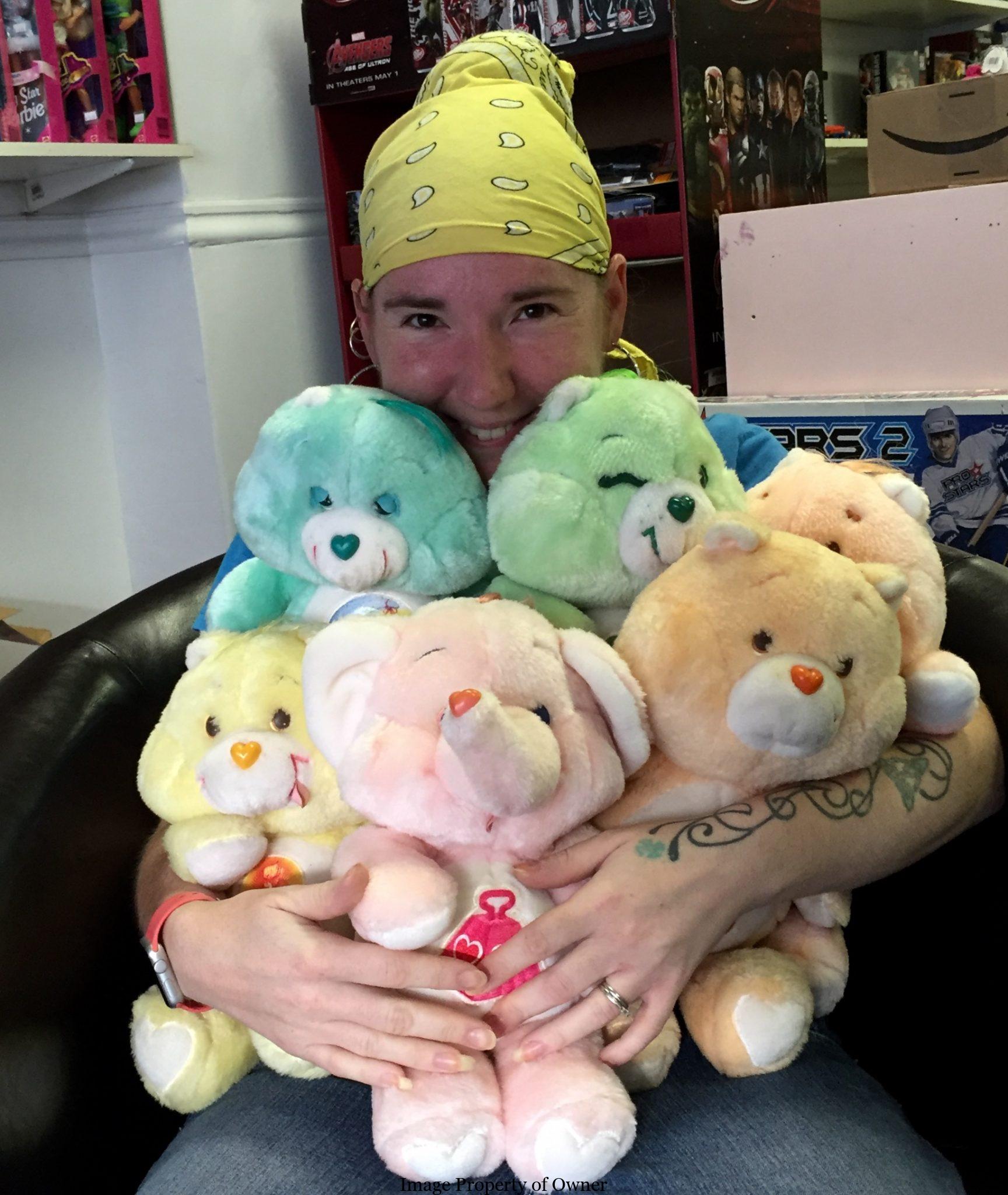 THE YELLO80S TOY COLLECTION 
I love 80s toys!
I've long been a toy collector as an adult but I had a lot of the major toy lines as a kid. Unfortunately many of my toys were left behind or given away with our constant moving from place to place. While many collectors try to find their childhood favourites or focus on mint editions in packaging, I tend to like to collect things I always wanted as a kid. While I've managed to keep my 2 soft toys that always shared my bed throughout childhood and accompanied me on many long bus and airplane rides and later, many hospital stays, my only other childhood original is Peachy, the My Little Pony who came with the Pretty Parlor playset.
In the attached pages you'll see my collection split up by toy line. As a graphic design major, I have great respect and admiration for the design work that goes into toys, as well as the close tie-ins to cartoons, books, video games and food that the 80s really cashed in on for the first time in history to that degree. I love the storytelling that went into packaging and cultivating the characters and the details that seemed to get lost in subsequent decades. But then again, I'm sure every generation says the same of their childhood playthings.
So please take a flick through and see if you remember any of the awesome toys from your own childhood days.
NOTHING ON ANY COLLECTION PAGE IS FOR SALE!!