Fisher Price music box radio

McDonald's fry Kids

9″ Rainbow Brite and sprite

Coleco headmold #9 AA

TAF yum yum

Pony Friend Kingsley Lion
Calling all toy fans in the Pittsburgh area! This Saturday October 13th in Munhall Yello80s will be selling lots of 80s goodness along with many other vendors of vintage toy awesomeness at the Too Groovy Toy Show! Check out the times below and make sure to visit the Facebook page! See you there!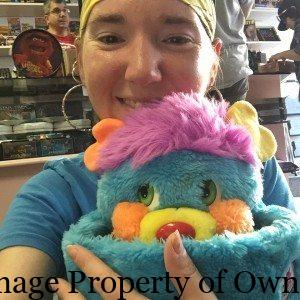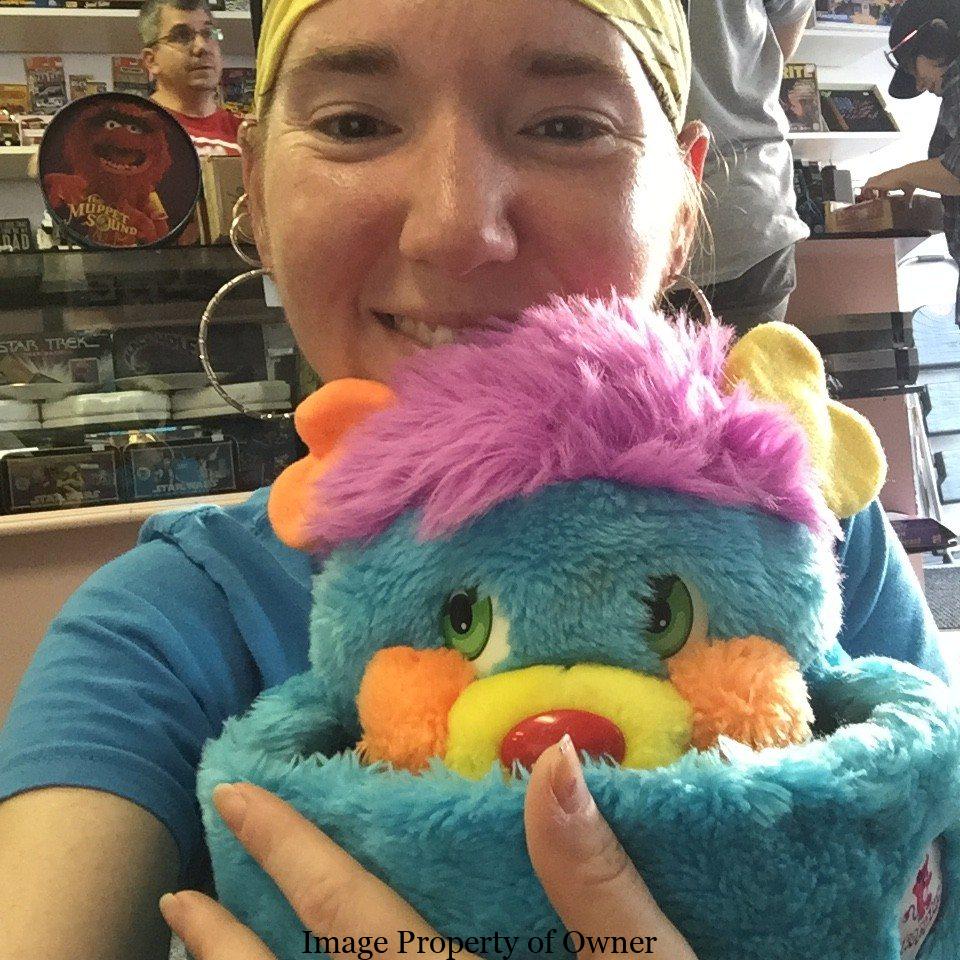 Dear Santa, Would you please bring me a Popple for Christmas this year? I'd like either Pancake or Prize but I'm sending you a picture of me and Pretty Cool because it's pretty cool. Specifically, I don't want a Costume Popple, Rockstar Popple, Sports Popple, Puffling, Pocket Popple (scary faces!), Pillow Popple (not Pillow People, Pillow
Popples
), Fruit Popple, Animal Popple or Cheerleader Popple. No, it's the original gang for me. Unless you've got a Baby somewhere in your bag- then I'll take Cribsy.
Dear Santa, Truth be told, I've been a pretty responsible citizen this year. I haven't been arrested, fired or even sued. So I think that qualifies me to ask for a
Lazer Tag
set complete with extra helmet and lazer and you can trust me to only aim for the target. And btw, I've been practising my shot on
Duck Hunt
to get ready. Love, Rose
Yello80s attended the 2nd annual 2015 Too Groovy Toy Show on 2nd May at Messiah Lutheran Church in
Munhall, PA
. Doors opened at 10am and the show went on til 4pm. Though the main 80s attractions seemed to revolve around
TMNT
and Care Bears, there was enough variety to entertain visitors of all ages with Lego sets and pieces from C. Todd Brick, plenty of diecast  and model sets vintage and new from South Hills Modelers Assocation, vintage and new
Star Wars
a'plenty from Too Groovy Pop Culture Toys , Jason Shorr and JMA Toys and Collectibles,
GI Joes
of all years from D & E Collectibles,  Japanese robots and collectibles from Materialist Zen, original art and character jewelry by local artist Nicole Tibbit, original soft toys by Lucky Squid Studios, video games and consoles from Warp Zone and the Atari Guy, and  local writers and members of
Indie Authors of Mon Valley,
J.P. Bidula and Spike Bowan.  Many thanks to organizers Bobby Novotny of Too Groovy Pop Culture Toys, Patrick Senatro, and Steve Appleby of Materialist Zen. Additional thanks to kitchen help and organisers Janet, Betsy and Ben Novotny.
video game
knowledge on board.
This year had a sort of sophomore atmosphere- which makes sense seeing that it was the 2nd show for Too Groovy Pop Culture Toys! The show was small enough to allow for less established vendors to have a first-time chance but has grown enough from last year to hint at possibly a bigger venue next time around. Informality ruled the day with plenty of families milling about but also a lot of technical toy talk going on as well. Authors Spike Bowan and J.P. Bidula were on hand to talk grass roots publishing and some Star Trek cosplayers and Junior Members of Star Fleet were spotted on the grounds making sure all abided by the Prime Directive. It's not clear right now if there will be another show this year or if there will be a larger show next year around this time but Munhall community needs to get behind the event which is bringing new visitors to the area. In the meantime take a look at some of the goodies I found:
I took a trip to the Too Groovy Pop Culture Toys toy show on Saturday to see what was what with my buddy Bobby Novotny and was really pleased with how things turned out. The tables were chock full of vintage and new; Ben and Janet Novotny were working the kitchen and keeping watch over Too Groovy's table (and beating Penn Hills Game Exchange in a friendly Nintendo DS competition) and the hosts Patrick, Bobby and Steve worked the crowd. There were Klingons, there were Minifigs, there were hot dogs! And I admit, there was a box of My Little Ponies that almost came home with me… shhh! So the highlights- at $2 admission and kids under 9 free there was no excuse not to come out. It was even cold and rainy out so no better way to spend the day than with toys. The atmosphere was friendly, there was a decidedly 80s tv theme vibe about the music (woohoo! I put my head up long enough to catch snatches of Doogie Howser, the Smurfs and the
Greatest American Hero
) and all the dealers were ready to talk toys. I had a very good chinwag with Penn Hills Game Exchange (very knowledgeable people) on Nintendo's Famicom and a very interesting base for Gamecube which allows one to play Gameboy on a television. Really neat stuff, ok I'm a video nerd lol. Atari Guy was also nearby who I am told is *the* authority on Atari. I particularly liked his pacman themed table decor. At the very end of the middle tables Paul had some interesting Japanese movie figures with plenty of accessories and original boxes. Jason's collection of die cast was impressive, Warp Zone brought about every classic GI Joe playset there could possibly be, and D and E Collectibles' Star Wars spread would have made Darth Vader jealous. Nicole Tibbitt was in full regalia with a very original anime and toy-themed collection of jewelry, stickers and badges, Melissa and Jason's wall o'80s and 90s got a fan squeal out of me and Kevin brought not only boxes of DVDs but some really interesting and HUGE Batman vehicles. The My Little Ponies were courtesy Harlyn, C. Todd Brick had enough Lego sets to build a whole new building for next year's toy show and lastly,
Laser Tag
. Laser Tag! STEVE!!!!!
Penn Hills Game Exchange:
Retron 5 Nintendo clone
Atari Guy:
Possibly every 2600 cartridge, ever
Too Groovy Toys:
Benji Detective and Charlie's Angels Board Games
Kevin
: Mammoth Batmobile!
Paul
: Gaijin Figures
Harlyn
: Huge Pee Wee Herman doll
Steve Appleby
: LASER TAG!!
Melissa & Jason:
Wrinkles dog (when did you last see one of these??)
C. Todd Brick:
Lord of the Rings Lego sets
J.P. Bidula:
novel Unlucky Seven
Spike Bowan:
novel War in the Backyard
D and E Collectibles:
Ewoks Village playset
Jason
: Corgi double decker bus models
Warp Zone:
GI Joe Cobra Terror Drome
Nicole Tibbitt:
Plastic Army men earrings
Fruitimals
who nay be joining the show next year. There's talk of a follow up show possibly in 6 months so make sure you're going to be around in the spring to come out, talk toys and bring a couple of favourites home for your collection.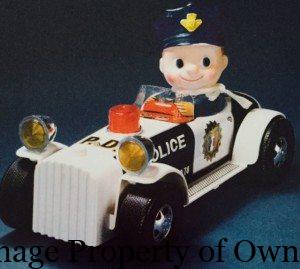 Adorable Kiddy Cop Car with battery-powered light and sound made out of tin and plastic. Image property
 Modern Toys from Japan 1940s-1980s, William C Gallagher. A Schiffer Book for Collectors
.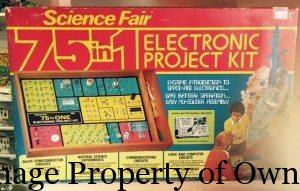 The Christmas I got the My Little Pony Paradise Estate was the same Christmas I got a much later version  of this Science Fair Electronic Kit. I had got my parents up at 1 in the morning that year and my mother usually let me open 1 thing before sending me back to bed so that year I had chosen badly and opened something lame and had to wait til morning to find the rest of my loot. Of course bu then my dad was in no humour to put together anything, He handed me the tools and took a nap and after I was done putting the Estate together I somehow was sick of pink and much more appreciative of my parents' know-how and turned to put together the radio kit. Well I got it together but it didn't pull in any signals. Oh well, the fun was taking it apart and trying again. In my opinion these are the best sorts of toys for kids over 8 hands down!  Photo property
Too Groovy Toys
.
These adorable little pandas seemed to come in quite a few varieties from wind-ups to
tin toys
to pandas on bicycles. I think I like the bike-riding panda tots the best.  Modern Toys from Japan 1940s-1980s, William C Gallagher. 1. Tricycler Panda Bear 2. Panda Bear Bus w/sound 3. Walking Family Panda Bears