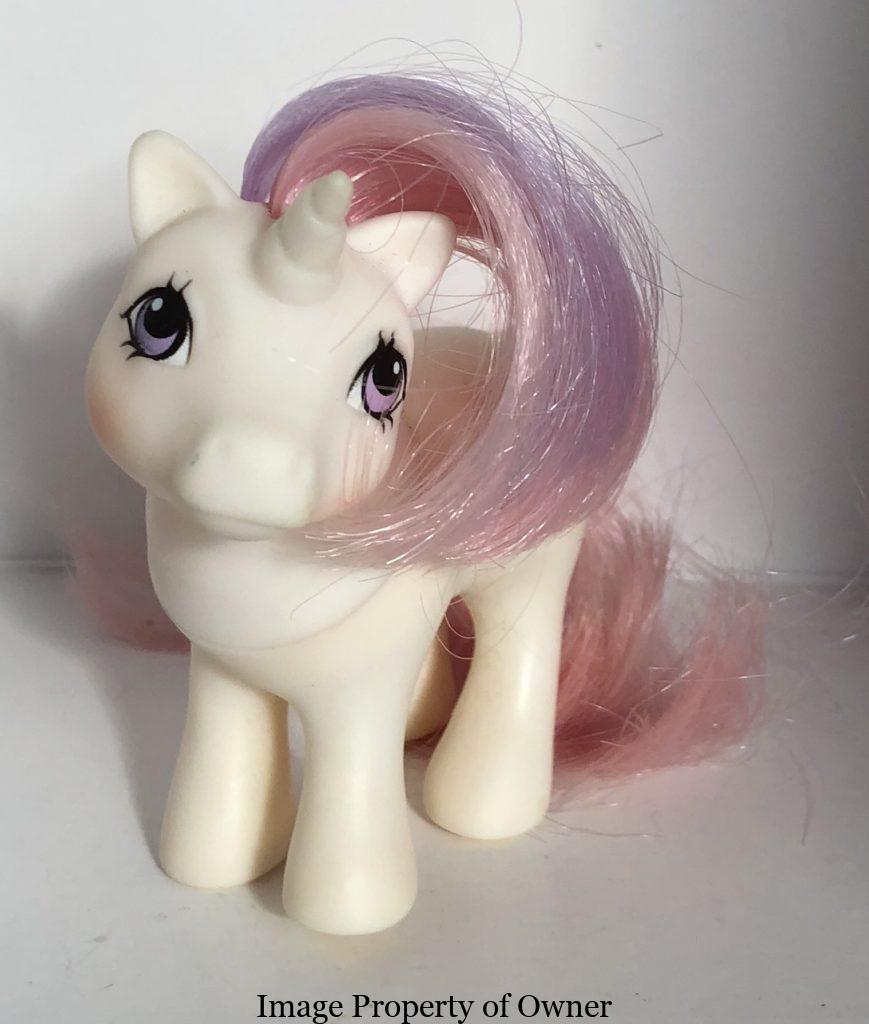 Do you remember the original baby pony lineup from the original G1 Hasbro lineup? Bet you don't! Check em all out on the work-in-progress page and if you happen to have any backcard stories please contribute to help build this page! Learn more at Baby Ponies! on Yello80s.com !
How cute is a baby pony? Like a million times cuter when they can turn their heads up and give you those adorable little baby eyes, that's how cute! Peek-a-Boo Baby Ponies were part of the G1 line from Hasbro and featured turnable heads you could pose. Learn more about them on the updated Peek-a-Boo Baby pony page on Yello80s.com !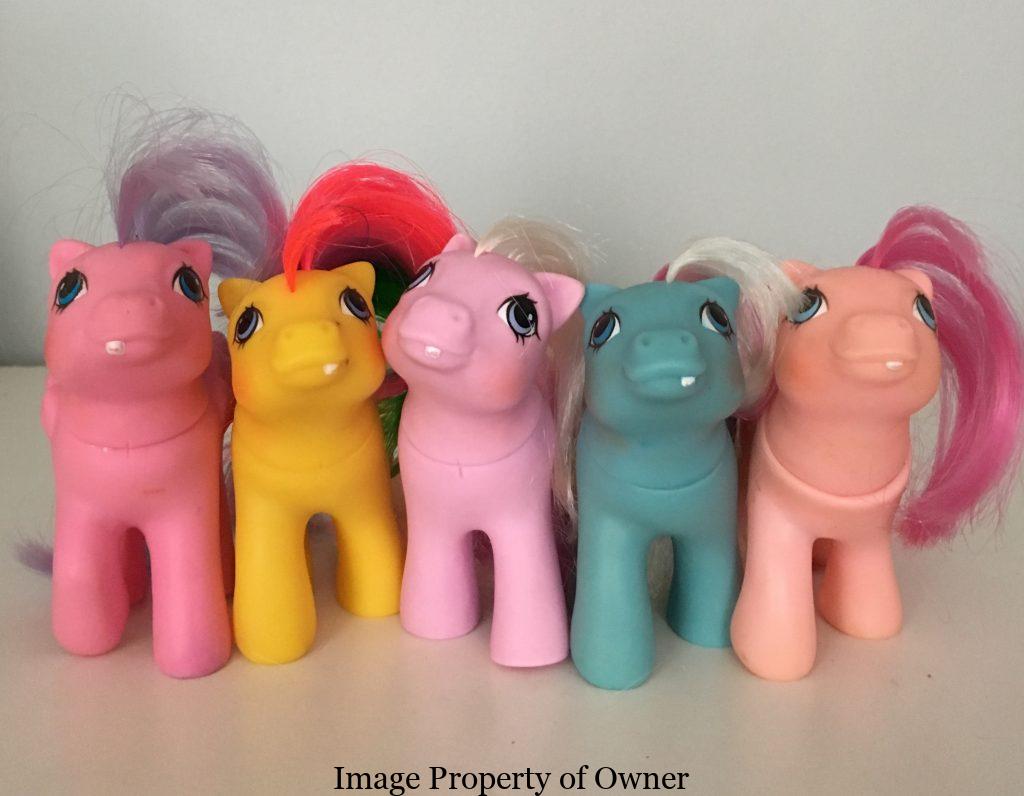 The thing I loved about First Tooth Baby ponies as a kid (and a collector!) was all that cool stuff they came with- especially those adorable little tubes of toothpaste and toothbrushes. Learn all about them in the new update to the First Tooth Baby Pony page here on Yello80s.com !
While there were several sizes of My Little Ponies released throughout the G1 line by Hasbro, the absolute smallest had a pretty big collection: The Petite Ponies. Think of these like the Micro Machines of My Little Ponies and check em out at the newly updated Petite Pony page here on Yello80s.
If you liked our last post on Brush n Grow ponies you'll love to get to know their big sisters in year 7 of G1- Princess Brush n Grows! Check em out on the updated page!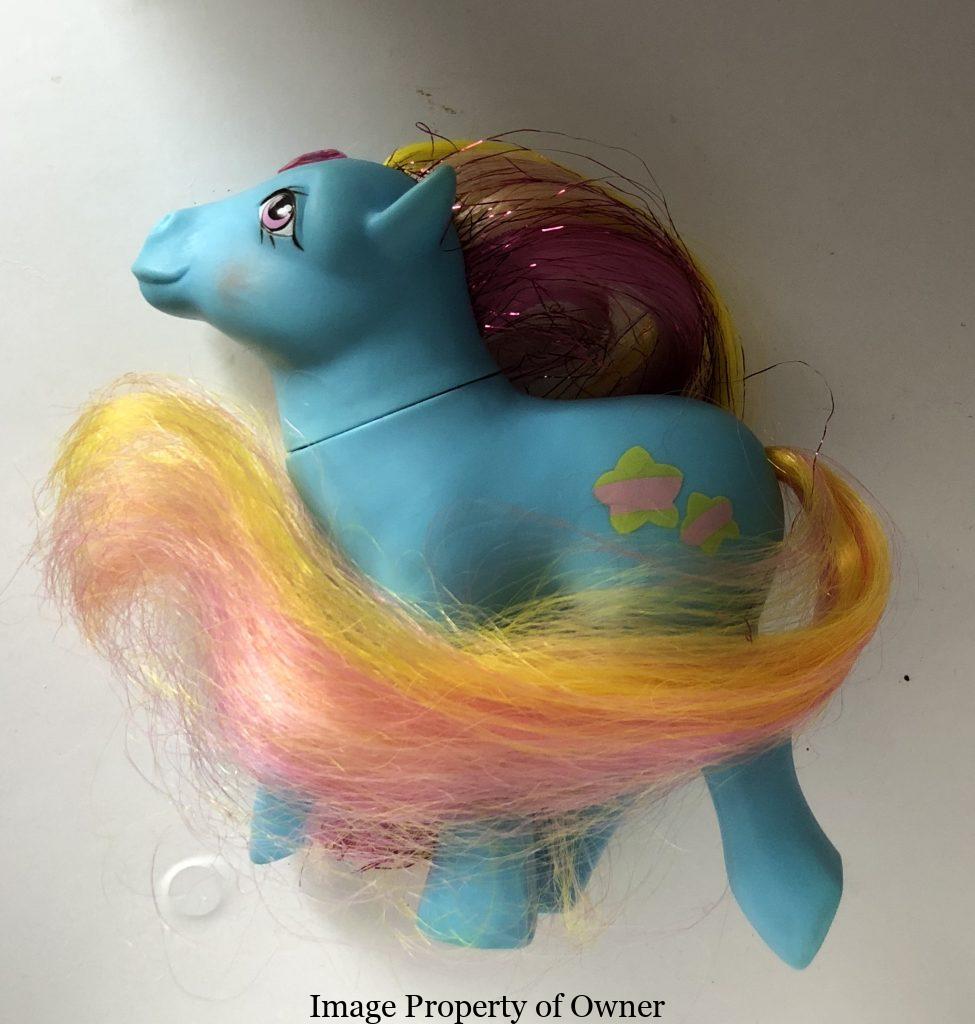 Are you a fan of long, luxurious pony manes and tails billowing in the wind? Then you're gonna love the G1 line of Brush n Grow ponies from year 6! Read all about em on the updated Brush n Grow Pony page here on Yello80s.com !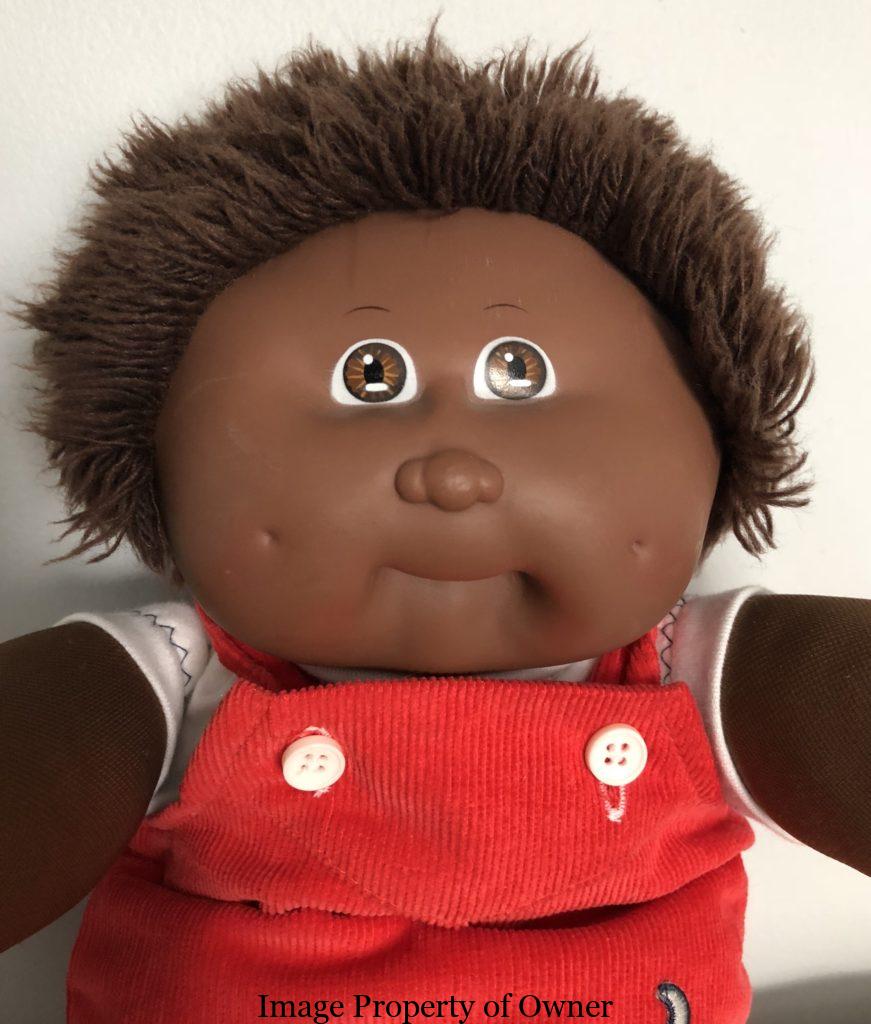 Hello my dear CPK fans who visit Yello80s! I've got some new names on the Cabbage Patch Kids name list. I'm so glad you've been so active on Yello80s.com asking questions and sharing your 'Kid names for this now 3-page long running list of vintage CPK names (and a couple of neat newer 'Kid names too). Please keep in mind Yello80s cannot price, value or locate your Kid, the CPK pages exist for information only in your quest to find out more about this truly unique piece of toy history and 80s pop culture. In the coming month I hope to get the Identification Guide up for your reading pleasure so sit tight, more CPK to come!
In the meantime check out the new names here!
In 1988 Hasbro released the Loving Family sets including Mummy, Daddy and Baby Brother or Sister with themed cutie marks. All are printed with Twice-as-Fancy style markings, Mummy and Daddy's combining to make Baby's. Baby pony also has striped hair colouring combining both parents'. U.S. sets included one baby but Euro exclusives had both Brother and Sister. All three U.S. sets released are for sale on my eBay page under Seller ID: Aeru2 . Most of the time collectors sell the individual ponies- take this opportunity to pick up a whole family 🙂 All ponies are in played-with condition, see listings for all photos. Lots more ponies and 80s greatness so check it out!
Apple Delight Loving Family (U.S.)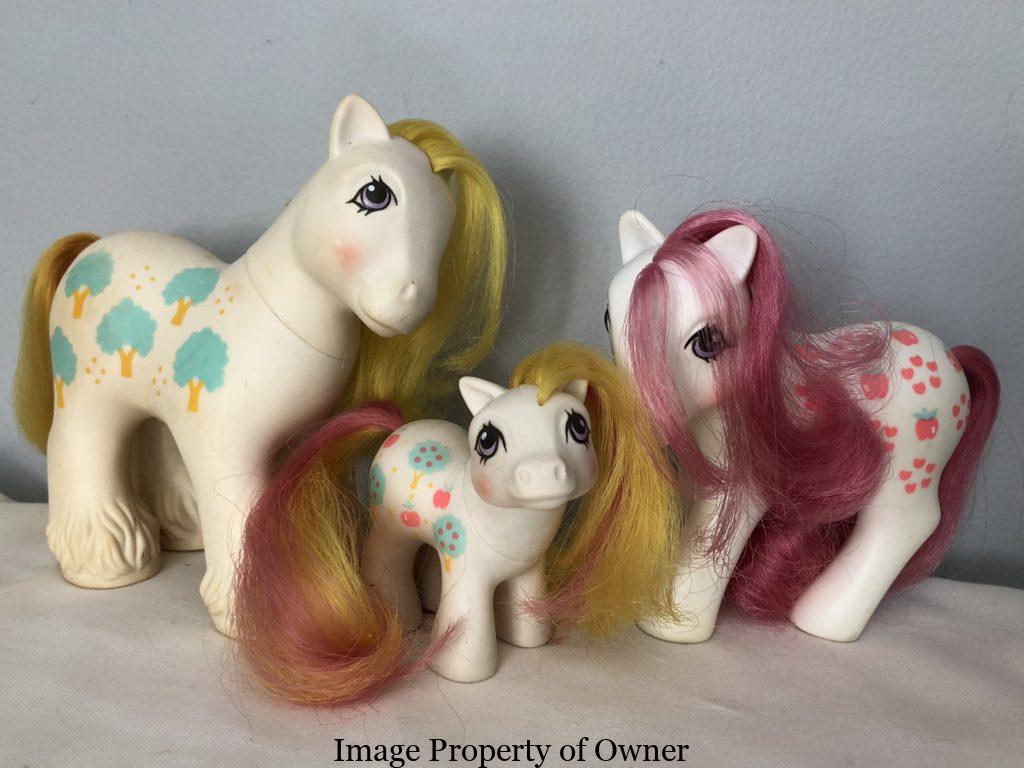 Bright Bouquet Loving Family Euro set
Sweet Celebrations Loving Family U.S. set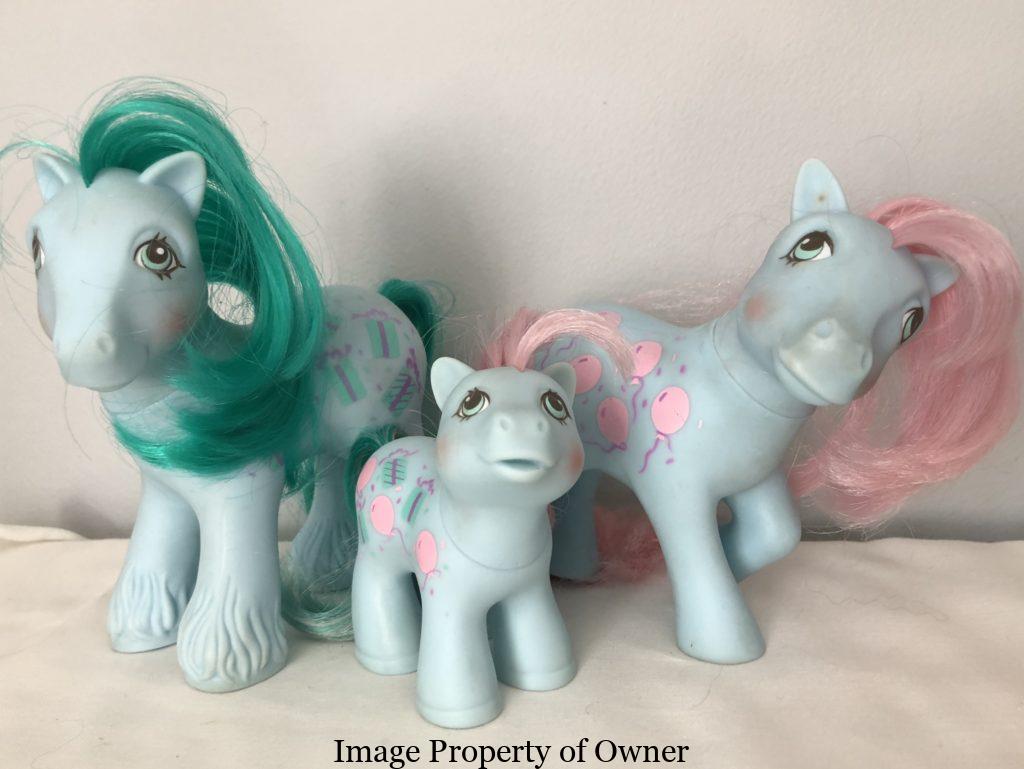 Looking for something to round out your G1 collection or are you a customizer? Head over to eBay under seller Aeru2 for some cool pony finds such as:
Sea Winkle seapony and shell holder
Baby Explorer Euro exclusive Starlight Baby pony
With all these 80s reboots coming out its tempting to write them all off to "they've ruined it" but in some instances new isn't a total wash. While I love the Kenner Care Bear poseable figures I always felt they did Bright Heart Racoon a little bit of an injustice. While really cute, he looks like he's got hip dysplasia. The 2012 reboot of the Care Bears saw Bright Heart redone with several other characters and Just Play's blind bag series captured the spunk of that character. I'm selling off my Kenner and Just Play Bright Hearts as a set, see full pics at the listing on ebay: Seller aeru2 Bright Heart Kenner/ Just Play set.
Bright Heart Raccoon: "You are bidding on a set of 2 Bright Heart Raccoon collectibles from the original Kenner poseable run and the current Just Play release. You can see how much Bright Heart has changed in 35 years yet still stayed the same loveable Care Bear Cousin. Please see photos to compare belly symbols, colour and pose. Kenner Bright Heart features a "real hair" topknot and is fully poseable. Just Play Bright Heart is a smaller figurine from the Care Bears and Cousins series 4 blind bag set and is not poseable but much more expressive. Both feature tummy symbols and the Care Bear tushie heart on their backsides. It's a neat little set for collectors."