There's just something so 80s about He-Man and She-Ra, particularly when he says 'What works for my sister works for me."  AHHHH THAT'S RIGHT, THEY'RE BROTHER AND SISTER.
He-Man and She-Ra Christmas Special courtesy Tokareva2009
We're going to do a little reminiscing about the great movie songs of the 80s. I'm not talking about
Take My Breath Away
(
Top Gun
) or
Oh Yeah
(
Ferris Beuller's Day Off
), I'm talkin' bout the sometimes totally sappy, sometimes completely rocking soundtrack features of the animated movies of the 80s. From cinematic features to TV specials, we're gonna do a little rewind to some musical classics you might have forgotten starting with I Have the Power from He-man and She-Ra: The Secret of the Sword (1985).
Courtesy dj4714tk
Barbie
, PJ Sparkles, the
My Little Ponies
with the whole water-changes their butt-symbols thing, Rub-A-Dub Dog…) you get my drift. Man-E-Faces was from series 2 of MOTU, here shown with a mini comic and weapon.  Image courtesy
TooGroovyToys,com.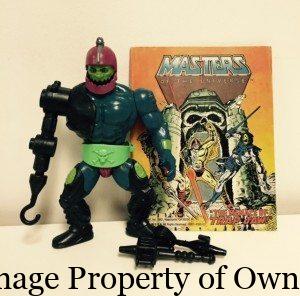 Trap-Jaw is from series 2 of MOTU and comes with all his interchangeable arm accessories as well as a mini-comic. There's something about him that really reminds me of the robot in the
Scooby Doo Where Are You?
shows– hold on—yep- Charlie the Funland Robot (looking more like Jason than Jason).  Trap-jaw property
TooGroovyToys.com.
 Charlie courtesy
Scooby-Doo.Wikia.com
.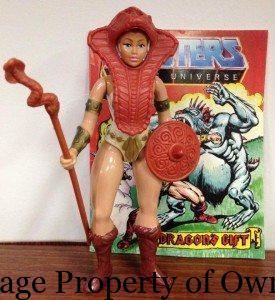 From series 1 of
MOTU
comes
Teela
with full accessories and mini-comic.Teela used to get on my nerves in the cartoon, being the whole guardian of
Prince Adam
but not knowing he was He-Man.. I mean seriously not a very good guardian all told. I didn't like her hair either. Image property
TooGroovyToys.com.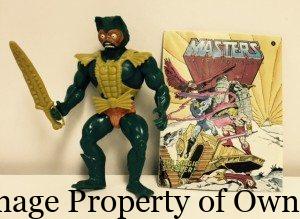 I guess little boys in the 80s needed their own faerie-tale figure and
Mattel
answered with Merman, a figure from
MOTU
series 1. Nice shoulder pads, dude. Image courtesy
TooGroovyToys.com
.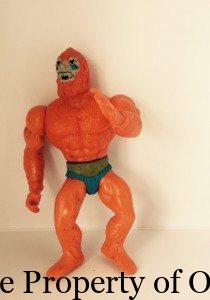 What sort of Beast, we're not sure, but Beast Man hails from classic 80s He-Man. Image property
Too Groovy Toys.