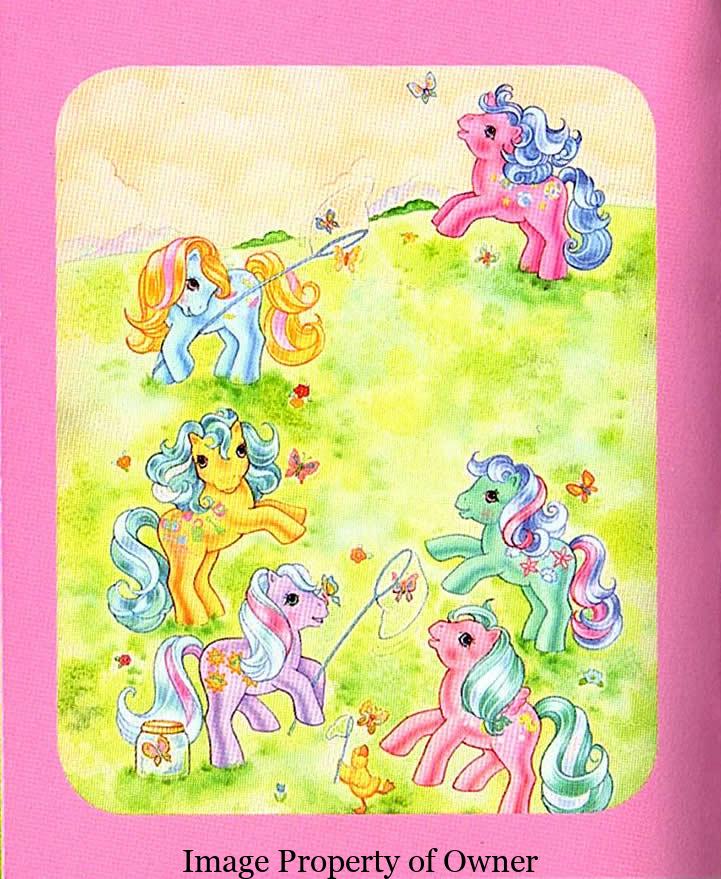 A lot of collectors love the box and packaging art that came with My Little Ponies and for good reason – it's often so cheerful and brightly coloured. Here you will find some random Hasbro domestic and international art from various collections as well as random merch art.
***Much of the art on this page is generously lent from private collections- all images are property of their respective owners as marked. NOTHING ON THIS PAGE IS FOR SALE.***
BACKCARDS/ GAMES/ ETC. ART
MINI BOOK ART 
This clean back card art was released with the mini Glory and Firefly box sets.
 STICKERS / FOLDERS / FOLIOS/ COMICS
FLYERS/PAMPHLETS/CATALOGUES