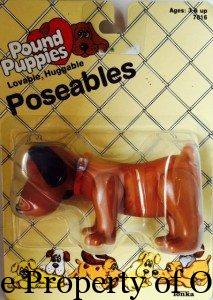 Too Groovy Pop Culture Toys is hosting another toy show this October after the success of the last show held in May. Be sure to come out to the new, bigger location at Homestead Park United Methodist Church in
Munhall, PA
on 10th October from 11am-3pm. Lots for all ages from the serious collector to the casual appreciator of all things playful. Please see the flyer below for details and we hope to see you there!
Well Girls and Boys it's that time of year again! Too Groovy Pop Culture Toys will be hosting their 2nd annual toy show at Messiah Lutheran on Saturday, May 2, 2015 from 10a-4p. Messiah is located in Munhall, just outside of Pittsburgh PA in the vicinity of The Homestead Waterfront and Century III Mall. All ages are welcome and there will be something for all. This year there will be more of the same great toys and collectibles you've come to expect from Too Groovy and their area partners such as: Vintage and new video games and consoles
Action figures
, tv and film collectibles
Star Wars
and
Star Trek
figures and sets Lots of 80s collectibles such as
My Little Pony
,
GI Joe
,
He-Man
MOTU
, Strawberry Shortcake, Barbie, soft toys and
much
more
Die cast
and models Original art and collectibles by Nicole Tibbett Comics and films
Lego
, Japanese collectibles and so. much. more! Tickets are only
$2
so this is a can't-miss event. Children under 12 even get in
free
with a ticketed adult. Vendors will be showing
and
selling so make sure to ask if something catches your eye. Yello80s will be on scene during the day so give us a wave as well and get your pic on the site!
I took a trip to the Too Groovy Pop Culture Toys toy show on Saturday to see what was what with my buddy Bobby Novotny and was really pleased with how things turned out. The tables were chock full of vintage and new; Ben and Janet Novotny were working the kitchen and keeping watch over Too Groovy's table (and beating Penn Hills Game Exchange in a friendly Nintendo DS competition) and the hosts Patrick, Bobby and Steve worked the crowd. There were Klingons, there were Minifigs, there were hot dogs! And I admit, there was a box of My Little Ponies that almost came home with me… shhh! So the highlights- at $2 admission and kids under 9 free there was no excuse not to come out. It was even cold and rainy out so no better way to spend the day than with toys. The atmosphere was friendly, there was a decidedly 80s tv theme vibe about the music (woohoo! I put my head up long enough to catch snatches of Doogie Howser, the Smurfs and the
Greatest American Hero
) and all the dealers were ready to talk toys. I had a very good chinwag with Penn Hills Game Exchange (very knowledgeable people) on Nintendo's Famicom and a very interesting base for Gamecube which allows one to play Gameboy on a television. Really neat stuff, ok I'm a video nerd lol. Atari Guy was also nearby who I am told is *the* authority on Atari. I particularly liked his pacman themed table decor. At the very end of the middle tables Paul had some interesting Japanese movie figures with plenty of accessories and original boxes. Jason's collection of die cast was impressive, Warp Zone brought about every classic GI Joe playset there could possibly be, and D and E Collectibles' Star Wars spread would have made Darth Vader jealous. Nicole Tibbitt was in full regalia with a very original anime and toy-themed collection of jewelry, stickers and badges, Melissa and Jason's wall o'80s and 90s got a fan squeal out of me and Kevin brought not only boxes of DVDs but some really interesting and HUGE Batman vehicles. The My Little Ponies were courtesy Harlyn, C. Todd Brick had enough Lego sets to build a whole new building for next year's toy show and lastly,
Laser Tag
. Laser Tag! STEVE!!!!!
Penn Hills Game Exchange:
Retron 5 Nintendo clone
Atari Guy:
Possibly every 2600 cartridge, ever
Too Groovy Toys:
Benji Detective and Charlie's Angels Board Games
Kevin
: Mammoth Batmobile!
Paul
: Gaijin Figures
Harlyn
: Huge Pee Wee Herman doll
Steve Appleby
: LASER TAG!!
Melissa & Jason:
Wrinkles dog (when did you last see one of these??)
C. Todd Brick:
Lord of the Rings Lego sets
J.P. Bidula:
novel Unlucky Seven
Spike Bowan:
novel War in the Backyard
D and E Collectibles:
Ewoks Village playset
Jason
: Corgi double decker bus models
Warp Zone:
GI Joe Cobra Terror Drome
Nicole Tibbitt:
Plastic Army men earrings
Fruitimals
who nay be joining the show next year. There's talk of a follow up show possibly in 6 months so make sure you're going to be around in the spring to come out, talk toys and bring a couple of favourites home for your collection.
Tables are going fast so if you'd like to show your collection or sell toy-related merchandise please contact
Bobby Novotny at 412-339-4812.
Just looking to peruse and add to your collection? Come on down, we've got a little something for everyone. ans we need
YOU
to help make this the grooviest toy fair ever! See you at the Too Groovy Toy Fair October 4 10-6pm, see flyer for additional details.
*Cash preferred.
TooGroovyToys.com