Happy New Year my retro friends! I know many of us had a crazy, crazy, crazy 2018 but let's start 2019 off with some choice tv to look forward to: Stranger Things 3! Watch the promo for the official release date from Netflix:
I just recently got into Tumblr and what I mean by that is I moved from the stage of opening up 10 adorable animal pictures every day in my email covertly at work and started the official
Yello80s tumblr blog
. So do please check us out and comment, comment, comment! But before you do that, check out this rad stuff I sifted through on my lunch break (no really, ON LUNCH BREAK):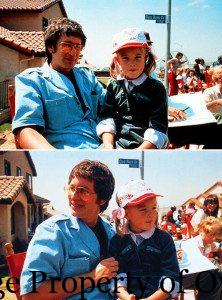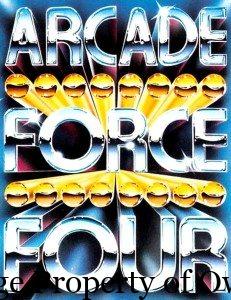 Car from the Last Starfighter – the80s on Tumblr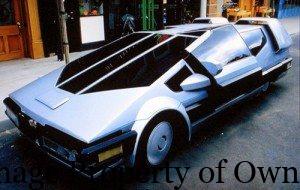 My husband got this awesome shirt from Lootcrate featuring all your favourite 8 bit stars upgraded
Dec 4, 2013 Flintstones Fruity Pebbles Christmas Advert courtesy VintageC OmPlus
DEc 3, 2013 McDonald's Ice Skating commercial courtesy VintageTVCommercials
Dec 2, 2013 Folger's Coffee Peter Comes Home for Christmas full ad courtesy chuckcollins
Dec 1, 2013 Opening to Mickey's Christmas Carol courtesy Nachmittag
Happy Thanksgiving
, I hope you all enjoy this uniquely
American holiday
where we celebrate our collaborate ancestor's arrival and survival with a little help from their new native friends. It's a holiday second now to Halloween which is the highest grossing shopping season behind Christmas (sadly we're not THAT thankful, I know most kids are thankful for the candy loot but I digress) in which we try to cram as much turkey and stuffing in as Kobayashi does hot dogs at
Nathan's
. Mothers, wives and grandmothers everywhere in the land compete in the yearly unofficial competition for most creative rehashing of leftovers and the males of the land sit down for a hopefully uninterrupted day of sports after the kids are done screaming over the new balloons in the Macy's Thanksgiving Day Parade. Listen, the pilgrims came with a dream that got a little busted up too fellas, there's always next year. Although this is an American holiday (and I'm always reminded by my British husband of how strange it looks from an outsider's point of view), I'm thankful for the contributions to my 80s childhood from artists around the world and I'll bet you are too if you ever watched and were a fan of:  
The Biskitts
, Thundercats,
Hello Kitty
's Furry Tale Theatre, The Little Koala, Babar,
The Flying House
,
Sailor Moon
, SuperBook, The
Care Bears
, the Littles,  
Voltron
, Speed Racer,
Danger Mouse
, Bananaman, Postman Pat, Paddington Bear, Shiningtime Station, Super Ted, the Family Ness and countless more. If you're not celebrating Thanksgiving I hope in your country you have a day to take a moment and just say a little prayer of thanks for your past, your present and your future. And serve up a bowl of Cap'n Crunch with your turkey- 80's style.
Check out this sweeeeeeeeeeeeet interface design by Oskar Smith:
Unfortunately it's not a working app but check out Oskar anyway at
Meerli
.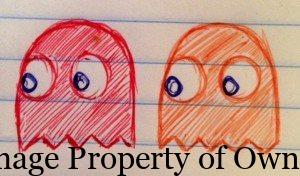 Yelllllo and welcome to Yello80s, home of totally tubular memories from Generation X.  Use the menu on the right to dive right in to: All your favourite
80s toys
including international editions
Computers
and
Video Game
lists for the die hard retro gamer
TV, cartoons, books
and
film
including soundtracks and theme lyrics Only in the 80s- from favourite
foods
to world events you'll find it here!