If you're a retro toy fan in the Pittsburgh area, you won't to miss the
Too Groovy Toy Show,
the best little toy show this side of the Burgh!
If you're a retro toy fan in the Pittsburgh area, you won't to miss the
Too Groovy Toy Show,
the best little toy show this side of the Burgh!
If you're a retro toy fan in the Pittsburgh area, you won't to miss the
Too Groovy Toy Show,
the best little toy show this side of the Burgh!
If you're a retro toy fan in the Pittsburgh area, you won't to miss the
Too Groovy Toy Show,
the best little toy show this side of the Burgh!
This Saturday if you're in downtown Pittsburgh to hit the
Christmas
Marketplace for stocking stuffers, go ice skating at
PPG Place
or have a winter's stroll along the Point, make sure to stop and view
412Project
's third Pittsburgh photography exhibit at Gateway Centre. This interesting-looking little kiosk was utilized during last year's
Three Rivers Arts Festival
and thanks to
412Project
, has been full and going strong since late summer. The project, started by
@pittsburghinpictures (Wendy)
, collects local Instagrammers' candid shots of Pittsburgh's best features and characteristics. According to the site: "The 412 Project is a medium used to promote local photographers and bring them together to help beautify Pittsburgh. We envision empty spaces transformed into extraordinary locations filled with art and supported by the local creative community of photographers." I was lucky enough to make round three and spoke to team member Cassandra Christian who stated the new exhibit will be installed this Saturday, 19th December at Gateway Center Kiosk, 400 Liberty Avenue, Pittsburgh. You'll still be able to view previous entries on the
412Project website
. With smart phones making it easier and easier to take a good picture on the run, more and more people are capturing their world on virtual film. If you're interested in being part of the project or just want to keep up with some of the beautiful and unique photography on
Instagram
(free to join!) you can follow
@412Project
and tag your photos with
#412project
. If you'd be interested in purchasing a photo you see in the kiosk or would like to host a pop up event for the project, get in touch by email at fouronetwoproject@gmail.com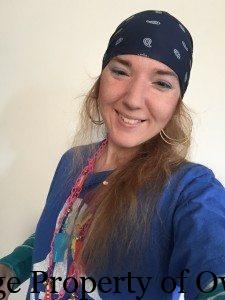 Well, let's say Yello80s
participated
in the Too Groovy Toy Show 2015, because I always attend and write a review. This time, however, I had a table. Me, a table! But let's get on to the actual review now, ;P The biannual Toy Show took the leap to a larger venue this fall and overall the jump seemed to do it good. Previously the show had been hosted at Messiah Lutheran but with extra vendors signing on it proved a little too cosy. There was ample space at Homestead Park UMC just a few streets away but the lack of wireless access and a veritable cellular dead zone made card processing all but impossible (NOTE: I was later informed the cellular problems had to do with an issue
Verizon
and
AT&T
were having. Of course I have AT&T !). Luckily with a $2 admission, most buyers brought cash and there was little grumbling about payment options. The tables were full, the toys were out to play and the people spilled in promptly at 10am with 70 visiting in the first hour. The event, spearheaded by Too Groovy Toys' Bobby Novotny, Steve Appleby and Patrick Senatro, was fearlessly catered by the Flying Novotnys (as I call them in my head) minu Betsy this year but still tackled with aplomb. A that's a good feat- don't ever get between people and snacks at a show.  Dream Team Ana Senatro and Gianfranco Abbatemarco managed crowd control at the admission table.
which you can now order online right here!
 ) to practise before the
Tekko
show hits
Pittsburgh
in April 2016. What strikes me at this particular event is the diversity of patrons. I had attended the
Wizard World
con when they came a few weeks ago and the demographic was pretty tight- mostly 16-40 year olds and very little children comparitivly. At Too Groovy the atmosphere was more relaxed (although there were a fair share of serous collectors who picked through every bin and knew every shade of paint colour of every
Matchbox car
ever made). I had visitors from toddler to grandparent and the kids took things apart, inspected and played with encouragement everywhere. Of course the grown folk did too, being that this is a world where it is perfectly acceptable for adults to want, buy and play with toys for their own enjoyment and not for the sole purpose of spoiling someone pre-puberty. That's what I enjoy about a smaller show- there's no intimidation from artists or sellers. One can enjoy the imagination and design of playthings not regulated to a shelf in the basement or box in the attic. A toy isn't happy unless it's loved. This year we missed regulars Nicole and Frank Tibbitt (who were ulta-busy with larger endeavours and will be back next time around), Spike Bowan who did stop by to spend some cash on his adorable son (and of course, himself!),m and Penn Hills Game Exchange (the loss of their vast video gaming inventory was certainly felt). Though not the focus at the Too Groovy Show, there were no cosplayers as in previous shows. I was stressing pre-show because my outfit hadn't arrived in time (of course the wig came the morning of!) but in hindsight it was probably better. Leave that for Tekko. I will say though that as a first-time vendor it was odd and thrilling to meet people acquainted with my work outside of Yello80s  (
The Book of Moon
,
KRoseQuayle.com
The Quayle Sisters
)
. I think I generally put things out there for my own enjoyment and imagine some invisible people somewhere on another planet notice-not living breathing people in front of me! So let's get to the toys: oh so many. I noticed there were some very nice
Star Wars
pieces but not a ton of chatter about Star Wars which was surprising in the wake of the upcoming film and
Toys 'R Us
releases in recent weeks. As with the usual die cast pieces (some nice vintage metal British sets and miniatures, Matchbox and
Hot Wheels
and some older pieces I couldn't help thumbing through on a break), Atari Guy brought his vast collection of all things vintage video, Patrick Senatro broke out the big Star Wars sets, Steve Appleby headed up the Japanese front, Too Groovy Toys brought a nice mixed selection of old and new, C. Todd Brick covered for Lego and Harlyn Silver had an excellent 80s mix. There was also a bigger focus on comic books this year and I heard a lot of chatter about these as well as superhero figs. As for me, I came home with some treasures of course, more than I'd planned but then that's the point isn't it? I fall in love with toys and they have to come home and live with me!
Vendors who attended the Too Groovy Toy Show are as follows:
Too Groovy Pop Culture Toys Yello80s Steve Appleby Patrick Senatro Kevin Walker C. Todd Brick D & E Collectibles Giant Man Comics The Atari Guy M.A.S. Sports Cards Warp Zone Mike Migliozzi Mr. and Mrs. Getlak Nick Donato Ernie Gorring Harlyn Silver Jason Carney Jason Shorr South Hills Modelers Association Ernie Keegan Adam Smith Rich Dalzotto Mike and Veronica Brighton
I took a trip to the Too Groovy Pop Culture Toys toy show on Saturday to see what was what with my buddy Bobby Novotny and was really pleased with how things turned out. The tables were chock full of vintage and new; Ben and Janet Novotny were working the kitchen and keeping watch over Too Groovy's table (and beating Penn Hills Game Exchange in a friendly Nintendo DS competition) and the hosts Patrick, Bobby and Steve worked the crowd. There were Klingons, there were Minifigs, there were hot dogs! And I admit, there was a box of My Little Ponies that almost came home with me… shhh! So the highlights- at $2 admission and kids under 9 free there was no excuse not to come out. It was even cold and rainy out so no better way to spend the day than with toys. The atmosphere was friendly, there was a decidedly 80s tv theme vibe about the music (woohoo! I put my head up long enough to catch snatches of Doogie Howser, the Smurfs and the
Greatest American Hero
) and all the dealers were ready to talk toys. I had a very good chinwag with Penn Hills Game Exchange (very knowledgeable people) on Nintendo's Famicom and a very interesting base for Gamecube which allows one to play Gameboy on a television. Really neat stuff, ok I'm a video nerd lol. Atari Guy was also nearby who I am told is *the* authority on Atari. I particularly liked his pacman themed table decor. At the very end of the middle tables Paul had some interesting Japanese movie figures with plenty of accessories and original boxes. Jason's collection of die cast was impressive, Warp Zone brought about every classic GI Joe playset there could possibly be, and D and E Collectibles' Star Wars spread would have made Darth Vader jealous. Nicole Tibbitt was in full regalia with a very original anime and toy-themed collection of jewelry, stickers and badges, Melissa and Jason's wall o'80s and 90s got a fan squeal out of me and Kevin brought not only boxes of DVDs but some really interesting and HUGE Batman vehicles. The My Little Ponies were courtesy Harlyn, C. Todd Brick had enough Lego sets to build a whole new building for next year's toy show and lastly,
Laser Tag
. Laser Tag! STEVE!!!!!
Penn Hills Game Exchange:
Retron 5 Nintendo clone
Atari Guy:
Possibly every 2600 cartridge, ever
Too Groovy Toys:
Benji Detective and Charlie's Angels Board Games
Kevin
: Mammoth Batmobile!
Paul
: Gaijin Figures
Harlyn
: Huge Pee Wee Herman doll
Steve Appleby
: LASER TAG!!
Melissa & Jason:
Wrinkles dog (when did you last see one of these??)
C. Todd Brick:
Lord of the Rings Lego sets
J.P. Bidula:
novel Unlucky Seven
Spike Bowan:
novel War in the Backyard
D and E Collectibles:
Ewoks Village playset
Jason
: Corgi double decker bus models
Warp Zone:
GI Joe Cobra Terror Drome
Nicole Tibbitt:
Plastic Army men earrings
Fruitimals
who nay be joining the show next year. There's talk of a follow up show possibly in 6 months so make sure you're going to be around in the spring to come out, talk toys and bring a couple of favourites home for your collection.