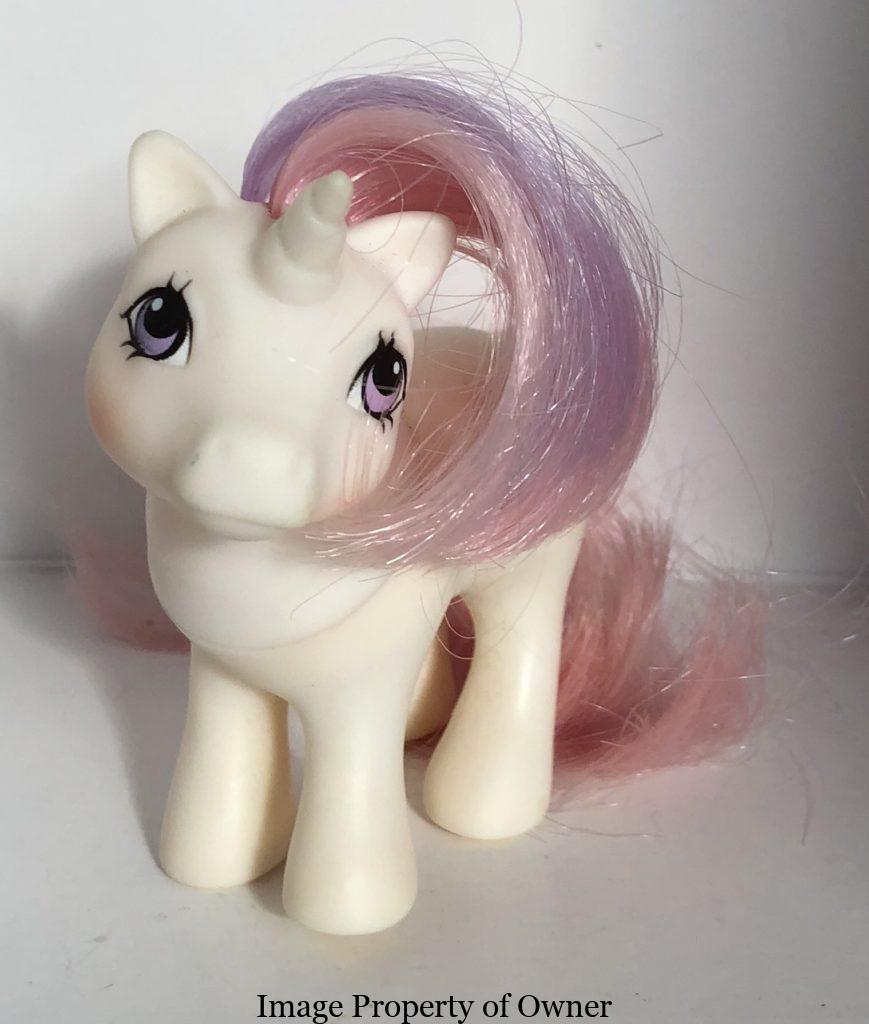 Do you remember the original baby pony lineup from the original G1 Hasbro lineup? Bet you don't! Check em all out on the work-in-progress page and if you happen to have any backcard stories please contribute to help build this page! Learn more at Baby Ponies! on Yello80s.com !
How cute is a baby pony? Like a million times cuter when they can turn their heads up and give you those adorable little baby eyes, that's how cute! Peek-a-Boo Baby Ponies were part of the G1 line from Hasbro and featured turnable heads you could pose. Learn more about them on the updated Peek-a-Boo Baby pony page on Yello80s.com !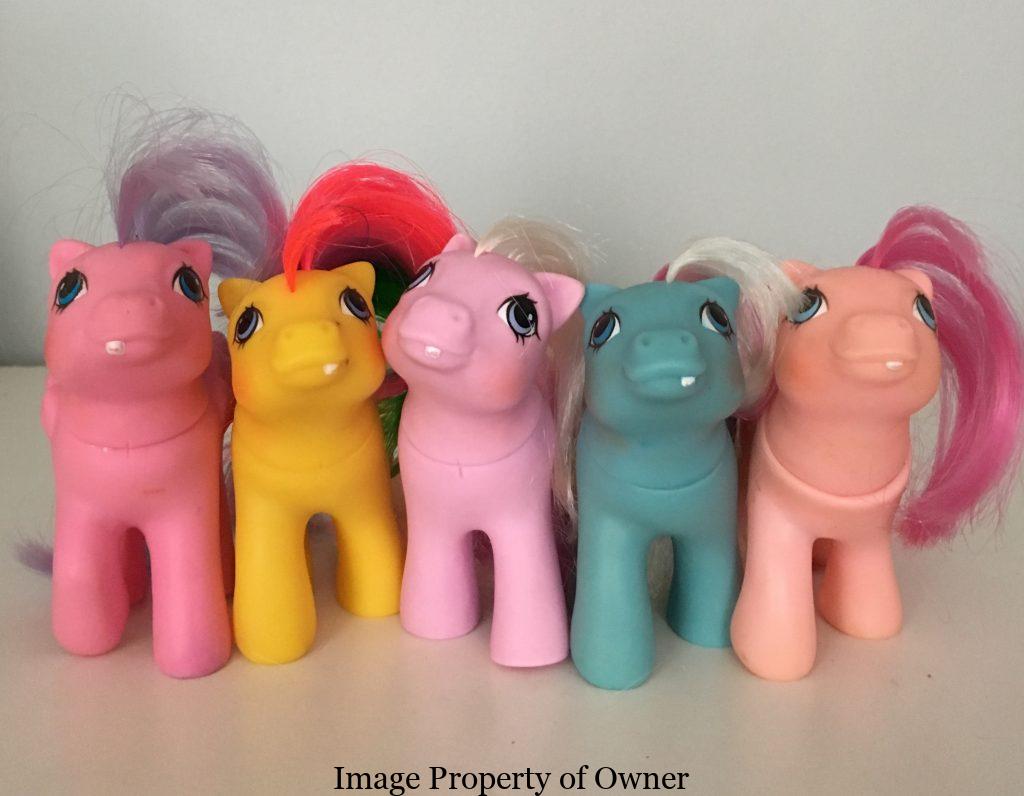 The thing I loved about First Tooth Baby ponies as a kid (and a collector!) was all that cool stuff they came with- especially those adorable little tubes of toothpaste and toothbrushes. Learn all about them in the new update to the First Tooth Baby Pony page here on Yello80s.com !
Are you a fan of long, luxurious pony manes and tails billowing in the wind? Then you're gonna love the G1 line of Brush n Grow ponies from year 6! Read all about em on the updated Brush n Grow Pony page here on Yello80s.com !
There were only three holiday pony issues in the G1 line; the adults being Merry Treat (pictures) and an earth pony named Stockings and the smaller being the Kellogg's Rice Krispies mail in baby pony which was unnamed but is generally referred to as "Baby Stockings."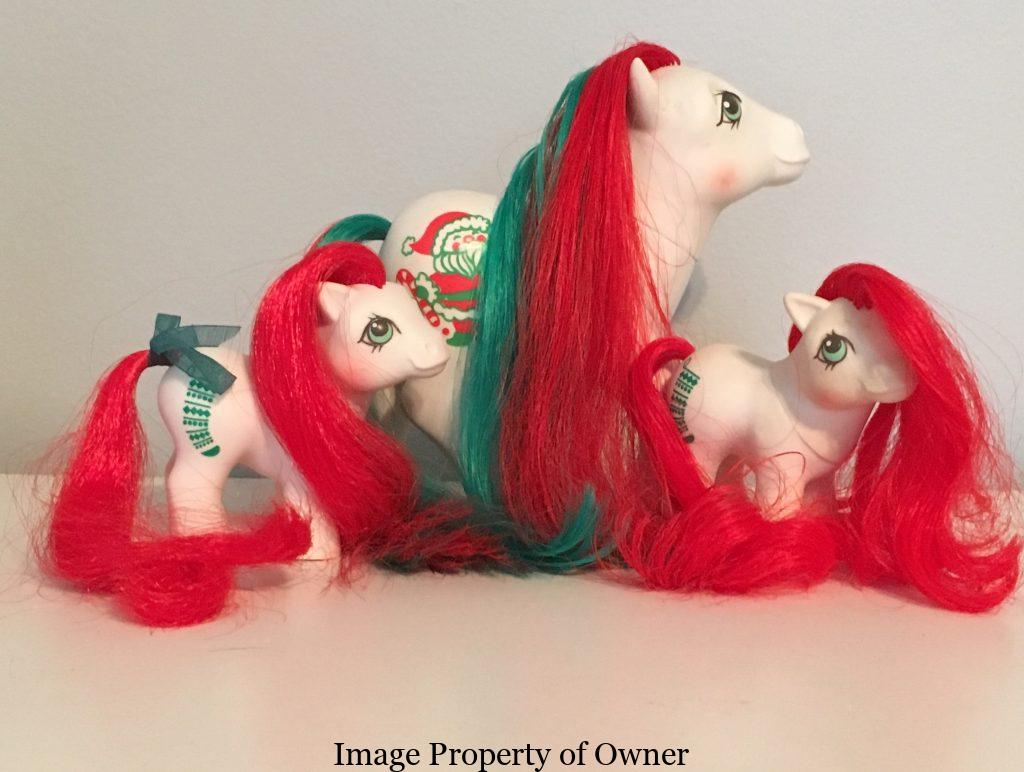 Merry Treat was a special holiday edition G1 My Little Pony.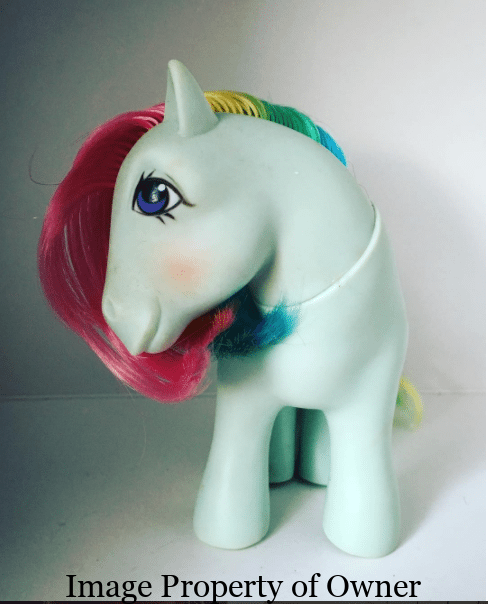 A much-needed update and facelift is going on in the My Little Pony pages on Yello80s! Come check out the new Year 2 G1 1983-1984 page here!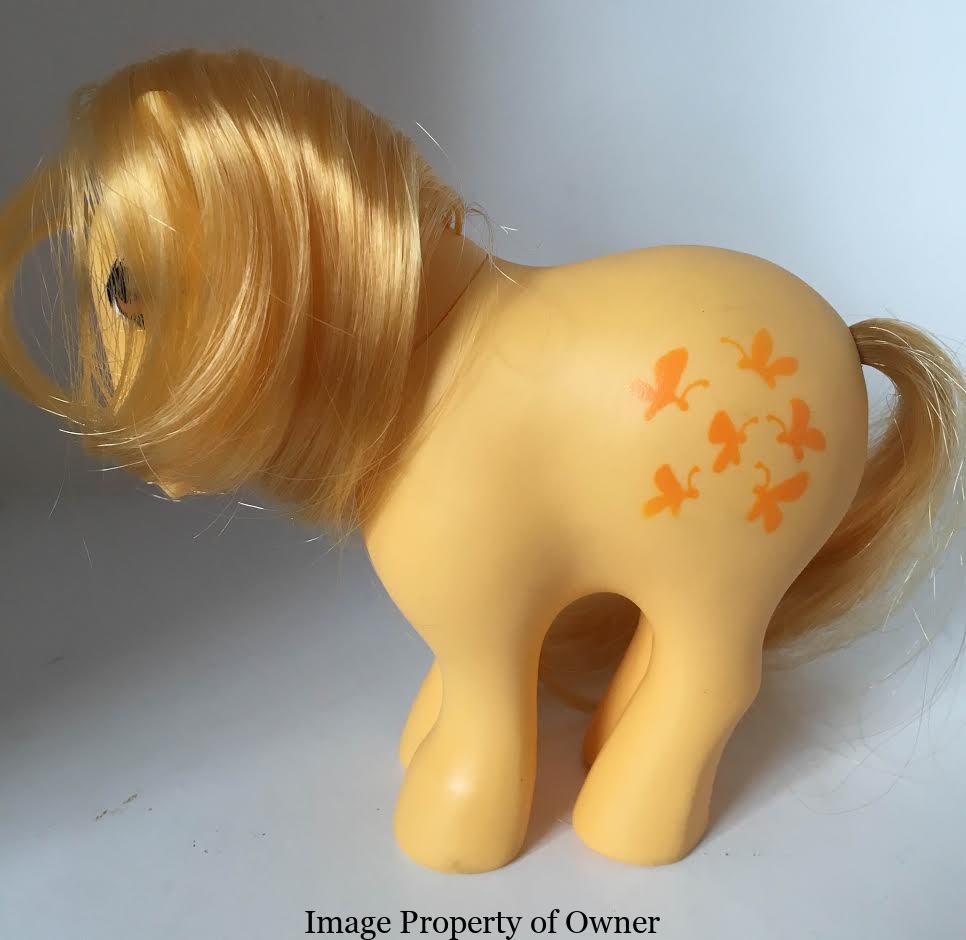 The Yello80s vast network of My Little Pony Pages are getting a much-needed facelift! Check out the all-new G1 Year 1 page, 1982-1983 here!
The Twice as Fancy ponies are my favourites from G1 and featured an extended cutie mark pattern across the flanks and a corresponding mini cutie park on either the cheek or forehead. They were issued in 3 sets during G1 and also had a playset issue.
L-R : Milky Way, Up and Away, Sweetberry, Love Melody, Nightglider, Main Sail, Dancing Butterflies