Looking for something to round out your G1 collection or are you a customizer? Head over to eBay under seller Aeru2 for some cool pony finds such as:
Sea Winkle seapony and shell holder
Baby Explorer Euro exclusive Starlight Baby pony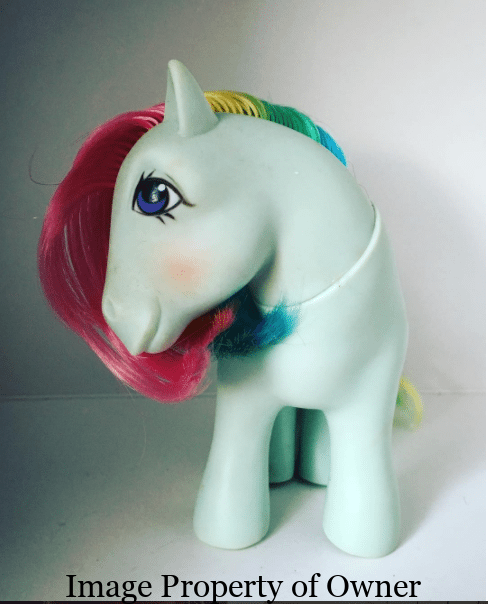 A much-needed update and facelift is going on in the My Little Pony pages on Yello80s! Come check out the new Year 2 G1 1983-1984 page here!
Little Pictures, a Playschool Baby Pony is one of many UK issue ponies never released in the US. Her cutie mark is 3 crayons which I thought for the longest time were fireworks. Note the adorable pink freckles!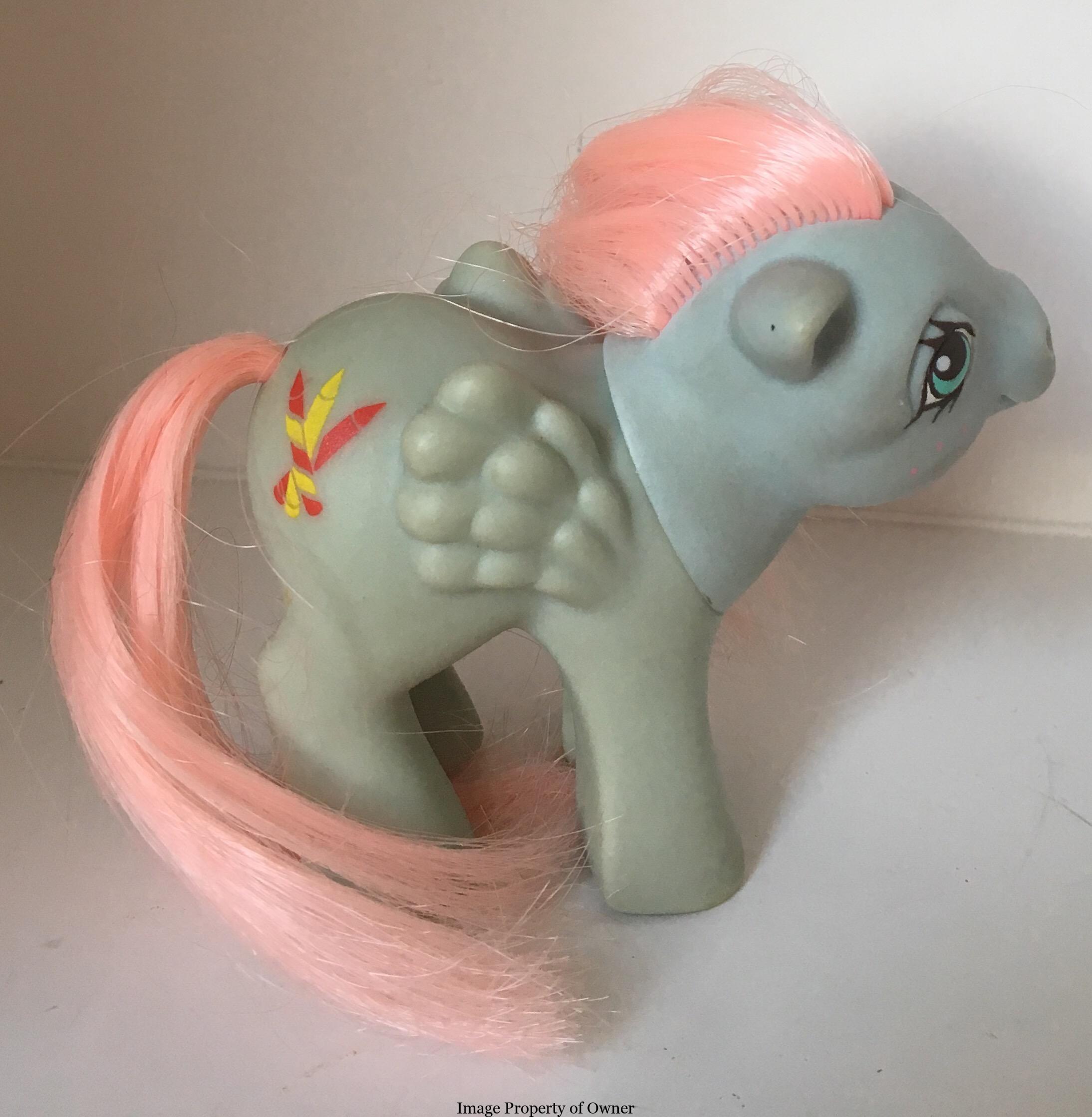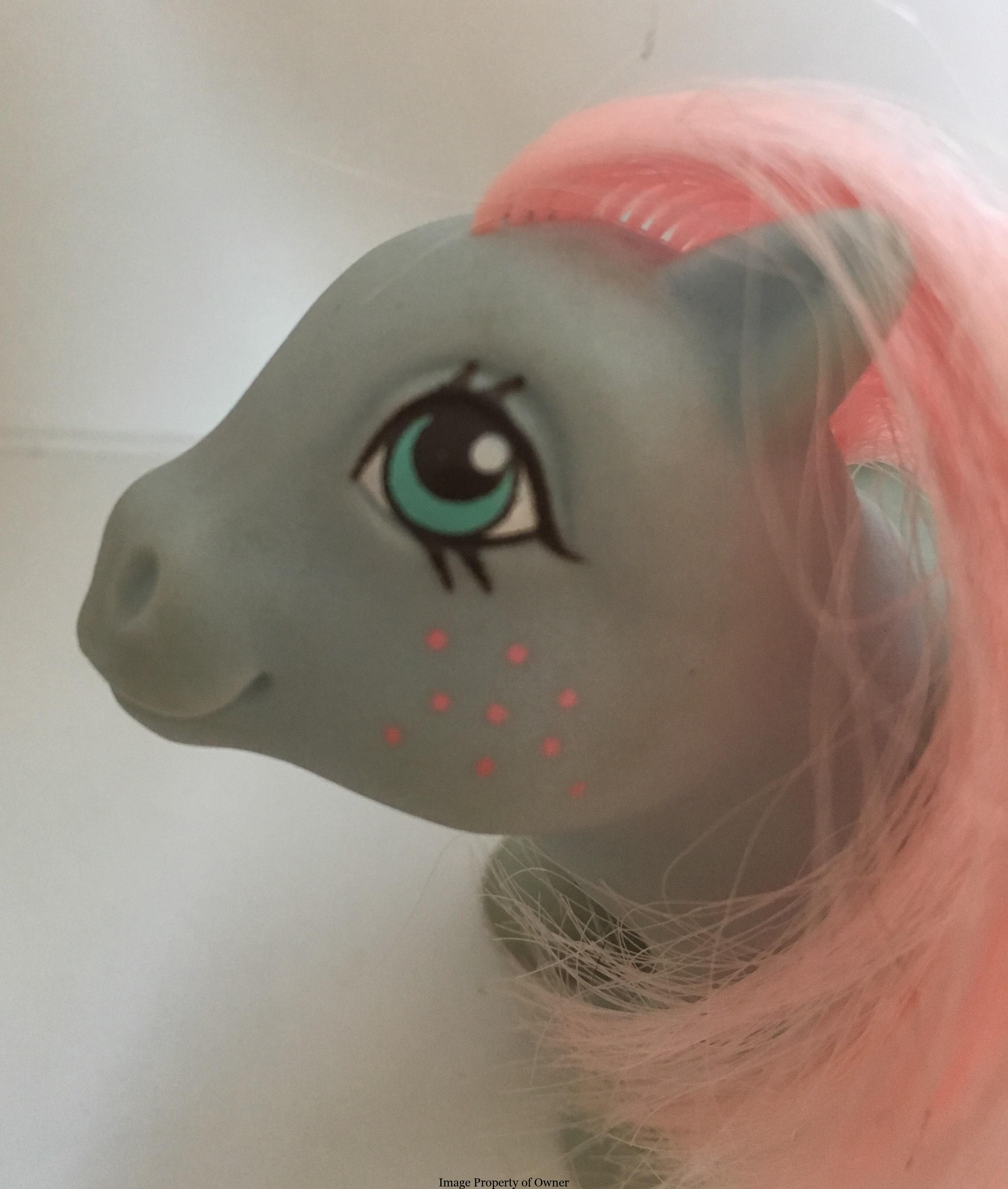 The very first baby pony in the long line of My Little Pony toys was Ember, a mail order only offering from Hasbro. There would be 4 Embers released in total; 3 mail orders like Pink Ember here and 1 sold in store baby with a story cassette. Like her 2 mail order sisters, Pink Ember has no cutie mark.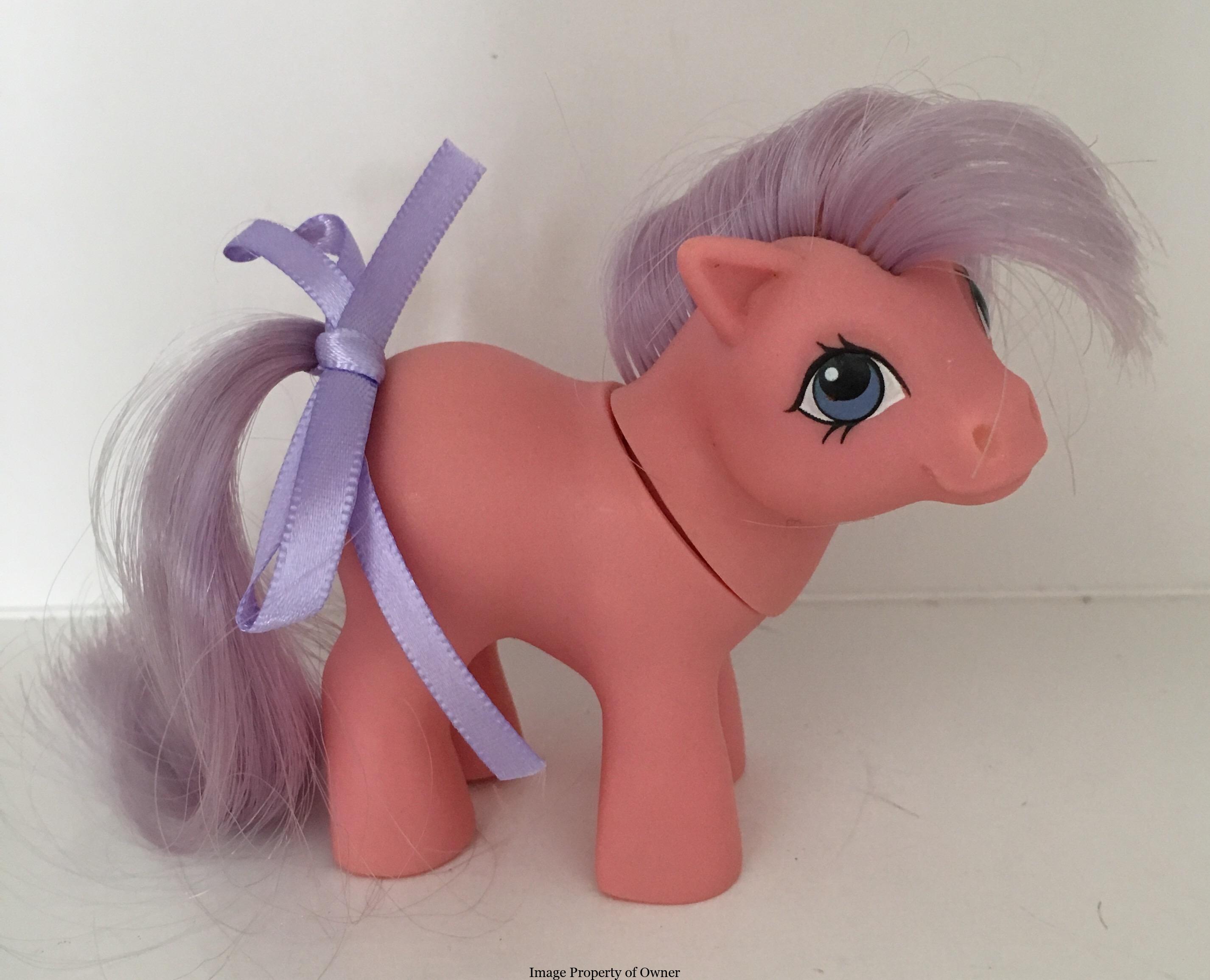 The 3 Ember baby ponies from Hasbro's G1 line were all mail-order special releases. But there existed one other Ember which was sold in stores packaged with a cassette of the story Ember's Dream . That particular Ember was the only one to have a cutie mark at all, which was a simple white star.
Did you have ALL the ponies as a kid? Then this is the quiz for you! Try out your knowledge with our My Little Pony quiz.
When you're done here, check out the Fun and Games page and take our previous trivia challenges!
For Christmas Mr.Boo got me a tiny G1 Firefly set from Barnes and Noble and she came with a brush and book of pony art from the 80s. Check out these lovely images from MLP toy packaging before all this Friendship is Magic nonsense.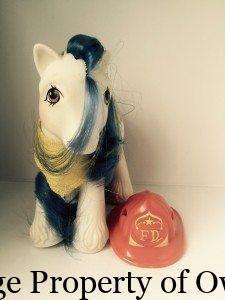 Today these little guys go for a small fortune in good condition with all their accessories (hats, combs and ribbons, etc) but back in the day they were a novelty generation 1 My Little Pony I desperately wanted. Unbenownst to me, on the other side of the world my sister in law would have also played with Big Brother Baby Ponies. What a bonus!
Dear Santa,
This year I've been extra good (within reason) so if you could please round up a full set of Big Brother Ponies, I won't mind too much if they're missing a ribbon here and there. I can share mine.  Love, Rose.
The Lullaby Nursery debuted in year 2 of the G1 My Little Ponies. Shaped like a big baby block, the Nursery opened up to reveal a 2 story playhouse for baby ponies complete with Baby Swing, playpen and a built in feeding station on the back wall to hold a bowl, spoon and 2 bottles. For ponies to play there was a built in ballet barre and the set came with Baby Tiddley-Winks included. Images property TooGrovyToys.com.
The other day when I found those adorable Fisher Price 2014 ornaments at Hallmark, I also turned the corner and ran into this Hasbro My Little Pony ornament (of course she came home with me!). This is Cotton Candy from G1, year 1. She's about half the size of the box which was a little disappointing but the mould is very detailed. At 70% off I couldn't say no!