In 1988 Hasbro released the Loving Family sets including Mummy, Daddy and Baby Brother or Sister with themed cutie marks. All are printed with Twice-as-Fancy style markings, Mummy and Daddy's combining to make Baby's. Baby pony also has striped hair colouring combining both parents'. U.S. sets included one baby but Euro exclusives had both Brother and Sister. All three U.S. sets released are for sale on my eBay page under Seller ID: Aeru2 . Most of the time collectors sell the individual ponies- take this opportunity to pick up a whole family 🙂 All ponies are in played-with condition, see listings for all photos. Lots more ponies and 80s greatness so check it out!
Apple Delight Loving Family (U.S.)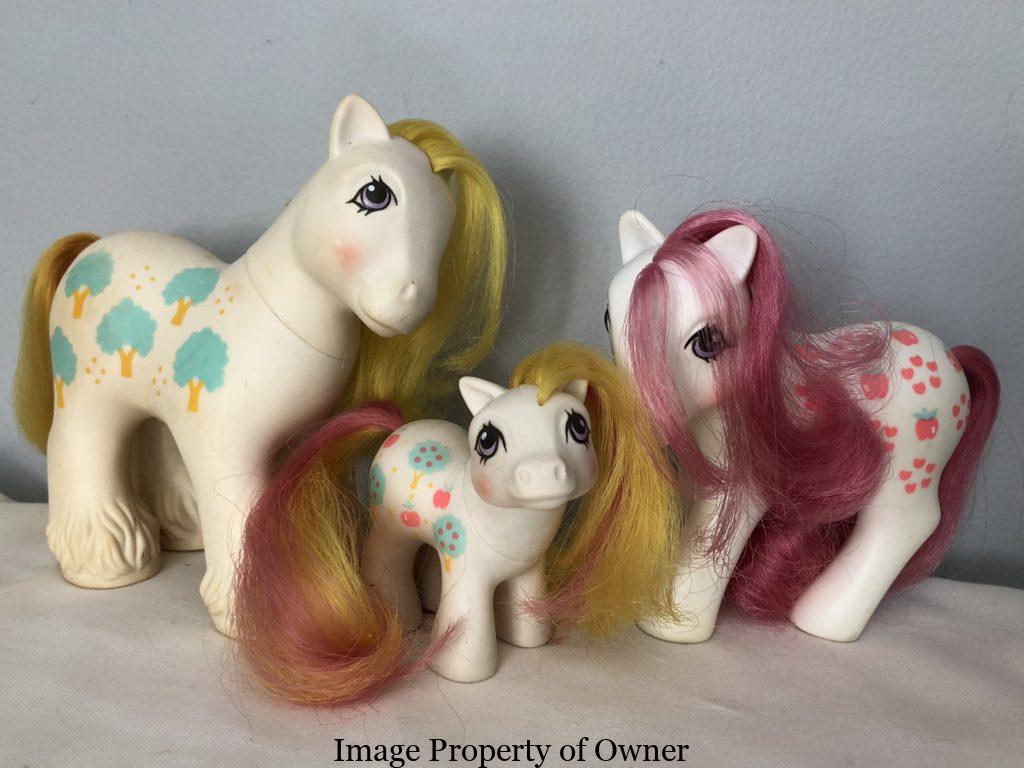 Bright Bouquet Loving Family Euro set
Sweet Celebrations Loving Family U.S. set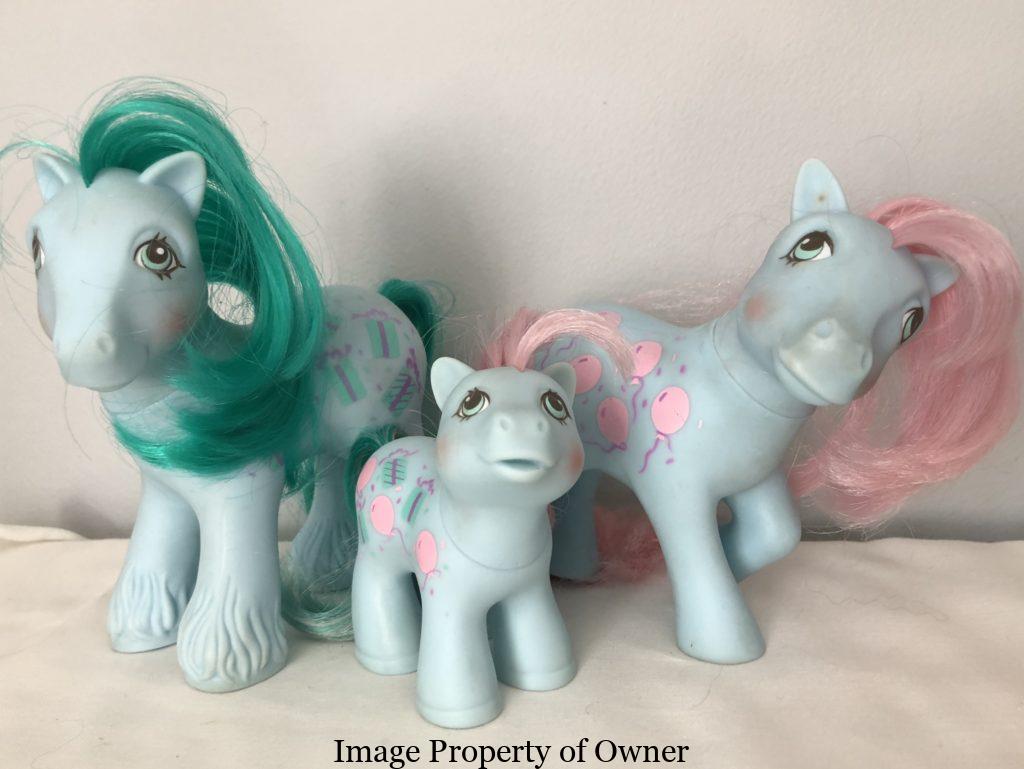 Looking for something to round out your G1 collection or are you a customizer? Head over to eBay under seller Aeru2 for some cool pony finds such as:
Sea Winkle seapony and shell holder
Baby Explorer Euro exclusive Starlight Baby pony
There were only three holiday pony issues in the G1 line; the adults being Merry Treat (pictures) and an earth pony named Stockings and the smaller being the Kellogg's Rice Krispies mail in baby pony which was unnamed but is generally referred to as "Baby Stockings."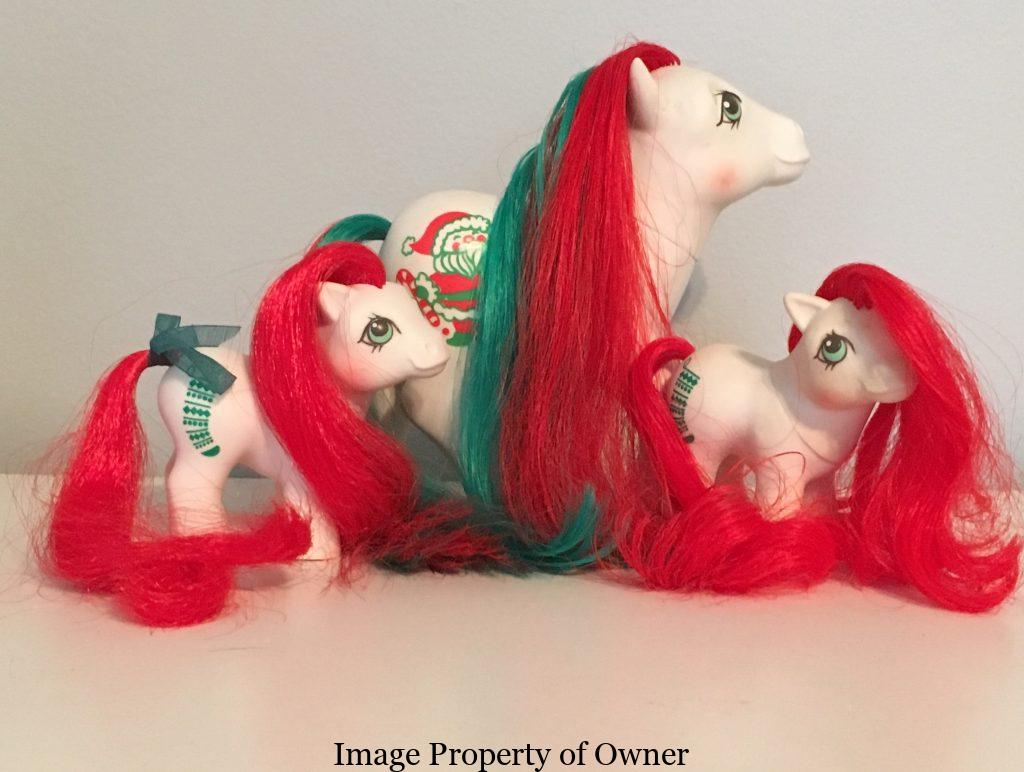 Merry Treat was a special holiday edition G1 My Little Pony.

Continuing with the new My Little Pony Pages here on Yello80s.com is Year 3, 1984-1985. Check out what was new for year 3 now!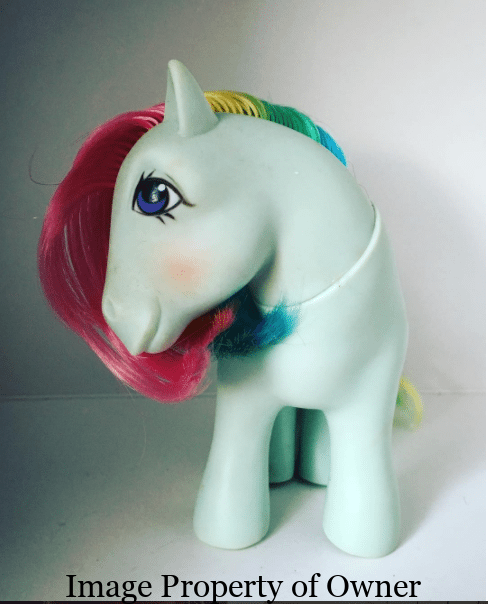 A much-needed update and facelift is going on in the My Little Pony pages on Yello80s! Come check out the new Year 2 G1 1983-1984 page here!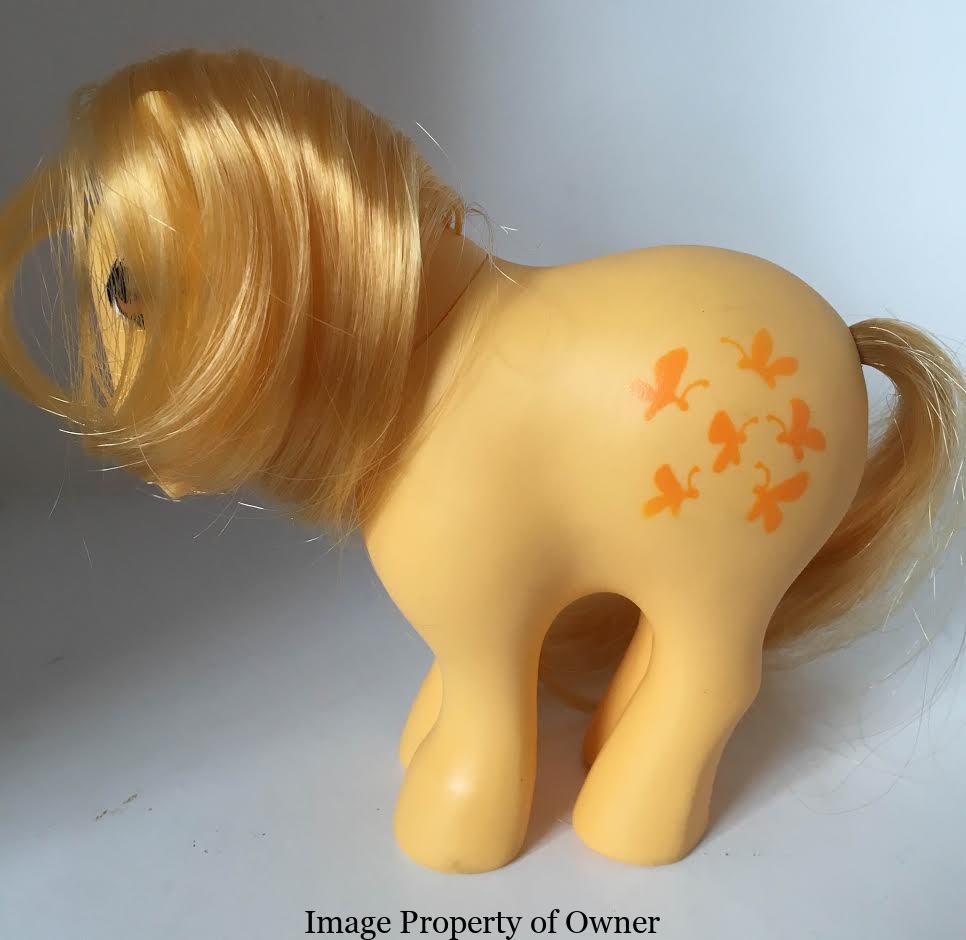 The Yello80s vast network of My Little Pony Pages are getting a much-needed facelift! Check out the all-new G1 Year 1 page, 1982-1983 here!
Following on the heels of the G2 US page is the European list of G2 My Little Ponies. While the US only had 1 year of ponies, they continued on for another 6 years across Europe with tons to collect. Check out the new page here!
The first generation of My Little Pony ended in 1992 (1994 for international ponies) but was followed by the lesser -recalled G2 line in 1997. This mildly successful Hasbro line only produced ponies for 1 year in the US and is now being collected by 80s kids in their adult years. Because of this renewed interest, Yello80s proudly adds a US G2 page to the site. Check it out here!
The Twice as Fancy ponies are my favourites from G1 and featured an extended cutie mark pattern across the flanks and a corresponding mini cutie park on either the cheek or forehead. They were issued in 3 sets during G1 and also had a playset issue.
L-R : Milky Way, Up and Away, Sweetberry, Love Melody, Nightglider, Main Sail, Dancing Butterflies