In 1988 Hasbro released the Loving Family sets including Mummy, Daddy and Baby Brother or Sister with themed cutie marks. All are printed with Twice-as-Fancy style markings, Mummy and Daddy's combining to make Baby's. Baby pony also has striped hair colouring combining both parents'. U.S. sets included one baby but Euro exclusives had both Brother and Sister. All three U.S. sets released are for sale on my eBay page under Seller ID: Aeru2 . Most of the time collectors sell the individual ponies- take this opportunity to pick up a whole family 🙂 All ponies are in played-with condition, see listings for all photos. Lots more ponies and 80s greatness so check it out!
Apple Delight Loving Family (U.S.)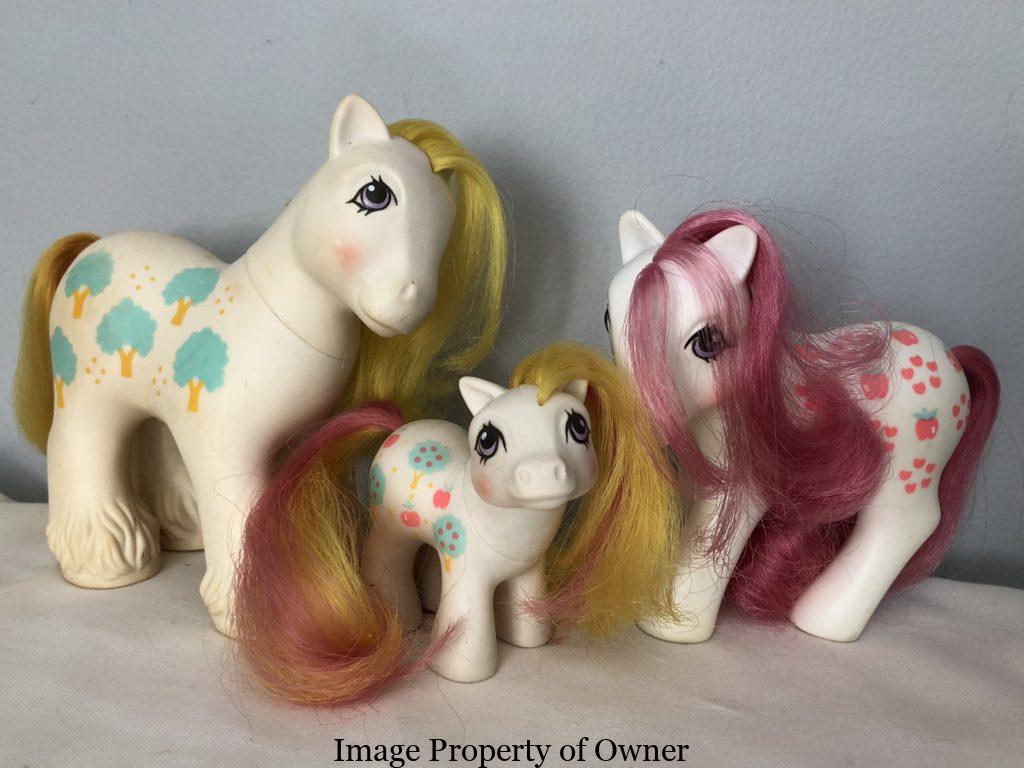 Bright Bouquet Loving Family Euro set
Sweet Celebrations Loving Family U.S. set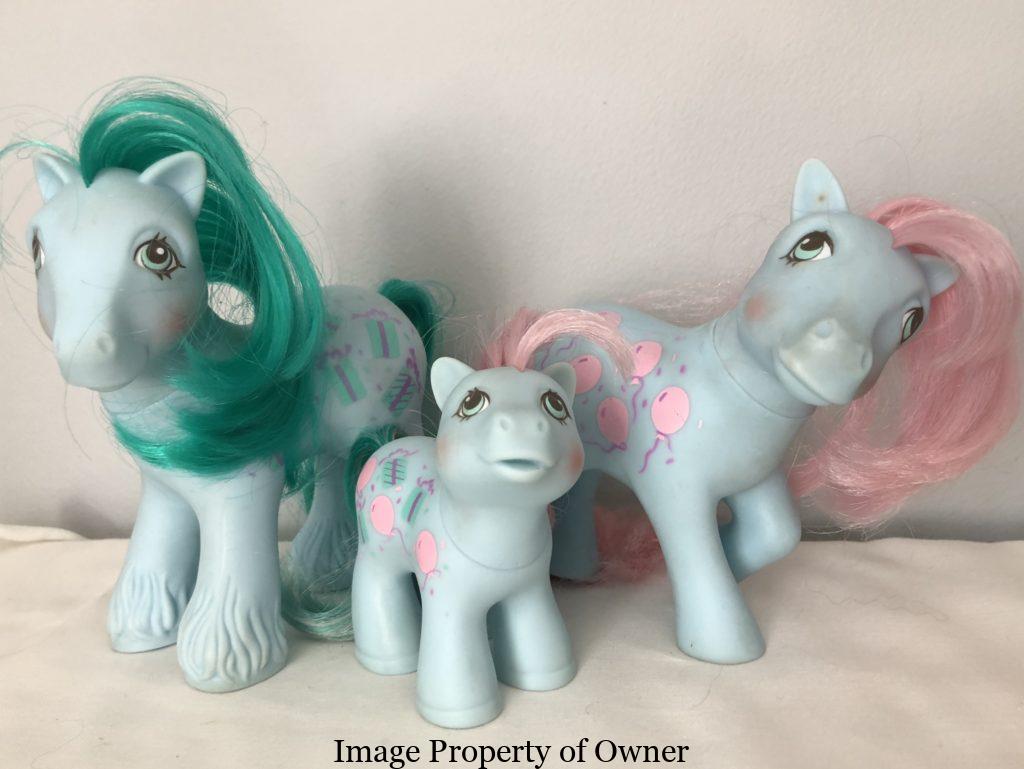 The Loving Family ponies are from year 7 G1 and were sold in the US separately but in the UK both separately and later as family packs. Baby Bright Bouquet has both her daddy's blue hair and her mummy's purple hair and a cute little topknot. Her cutie mark is a pattern across the back like that of the Twice as Fancy ponies and combine's Mommy and Daddy Bright Bouquet's patterns.