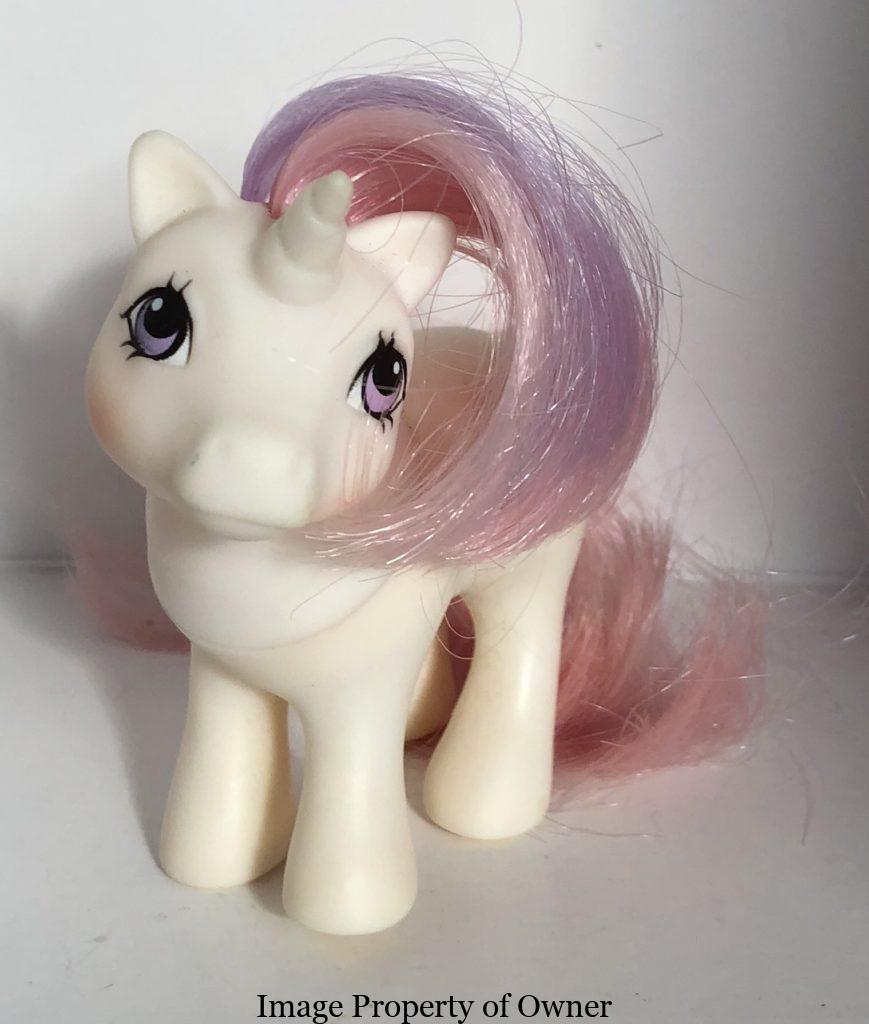 Do you remember the original baby pony lineup from the original G1 Hasbro lineup? Bet you don't! Check em all out on the work-in-progress page and if you happen to have any backcard stories please contribute to help build this page! Learn more at Baby Ponies! on Yello80s.com !
How cute is a baby pony? Like a million times cuter when they can turn their heads up and give you those adorable little baby eyes, that's how cute! Peek-a-Boo Baby Ponies were part of the G1 line from Hasbro and featured turnable heads you could pose. Learn more about them on the updated Peek-a-Boo Baby pony page on Yello80s.com !
While there were several sizes of My Little Ponies released throughout the G1 line by Hasbro, the absolute smallest had a pretty big collection: The Petite Ponies. Think of these like the Micro Machines of My Little Ponies and check em out at the newly updated Petite Pony page here on Yello80s.
In 1988 Hasbro released the Loving Family sets including Mummy, Daddy and Baby Brother or Sister with themed cutie marks. All are printed with Twice-as-Fancy style markings, Mummy and Daddy's combining to make Baby's. Baby pony also has striped hair colouring combining both parents'. U.S. sets included one baby but Euro exclusives had both Brother and Sister. All three U.S. sets released are for sale on my eBay page under Seller ID: Aeru2 . Most of the time collectors sell the individual ponies- take this opportunity to pick up a whole family 🙂 All ponies are in played-with condition, see listings for all photos. Lots more ponies and 80s greatness so check it out!
Apple Delight Loving Family (U.S.)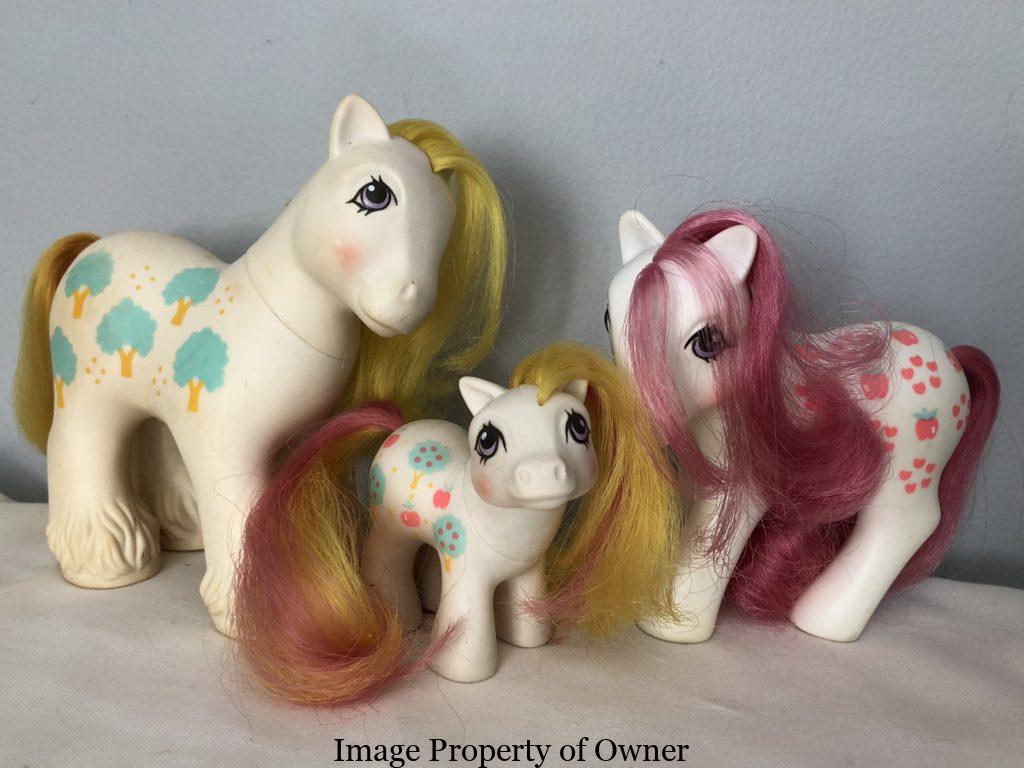 Bright Bouquet Loving Family Euro set
Sweet Celebrations Loving Family U.S. set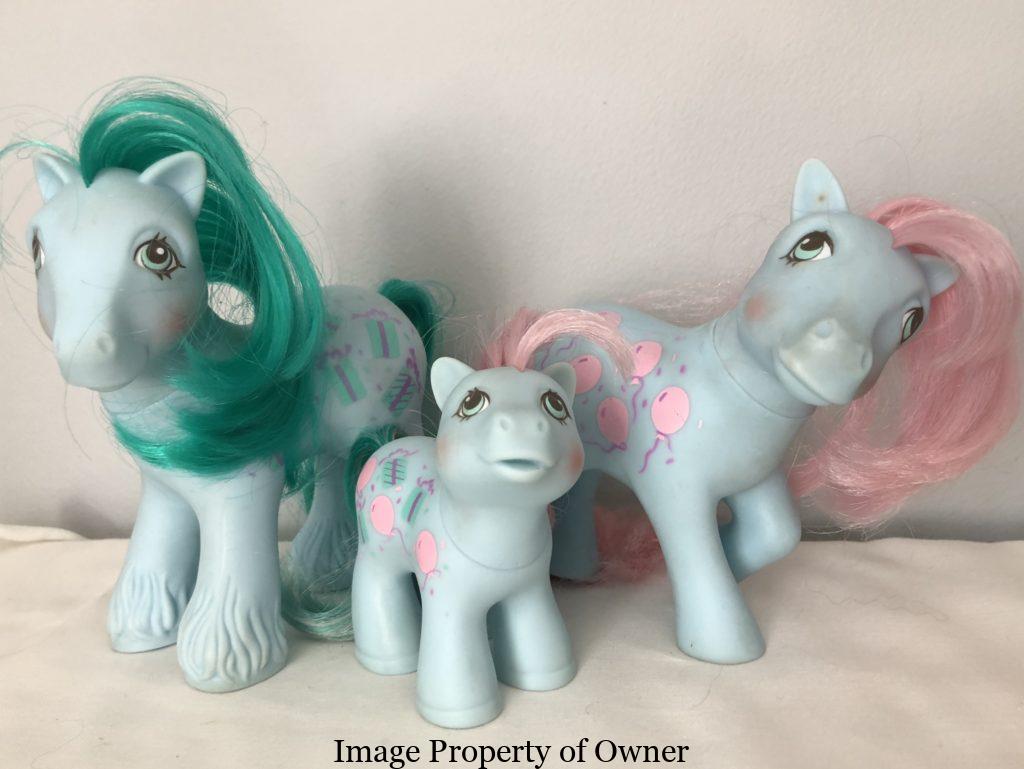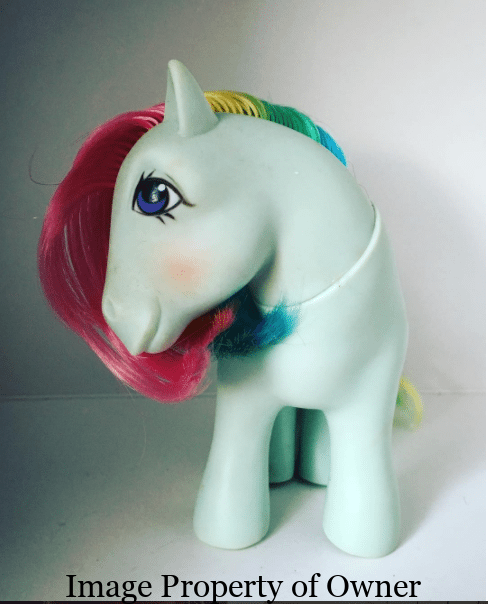 A much-needed update and facelift is going on in the My Little Pony pages on Yello80s! Come check out the new Year 2 G1 1983-1984 page here!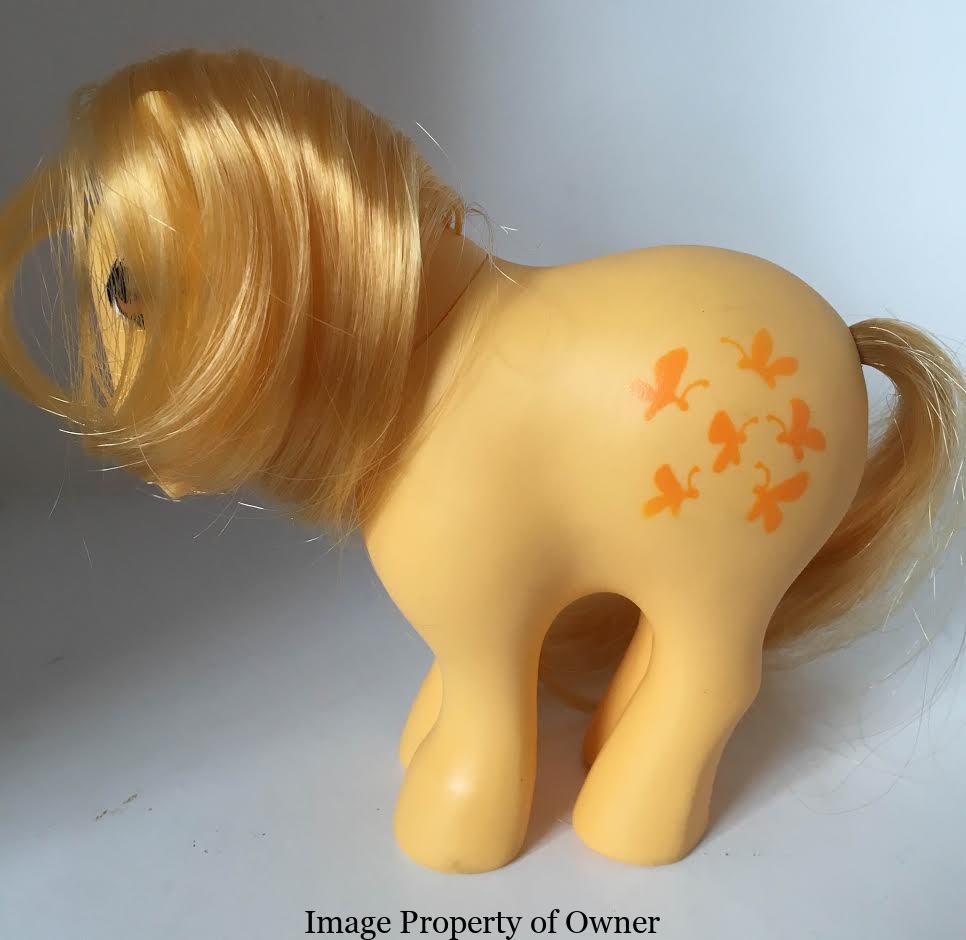 The Yello80s vast network of My Little Pony Pages are getting a much-needed facelift! Check out the all-new G1 Year 1 page, 1982-1983 here!
nhOne of the rarer G1 ponies and certainly amongst the Twice as Fancies is Nightglider. She is one of the year 6 set of TAFs.
Princess Tiffany is one of the few white ponies with white hair, the other two notable ponies being the TAF Yum Yum and the Bride pony special edition as well as being one of a handful of ponies with a "real" name. Princess Tiffany originally came with a wand, princess crown, hair pick, ribbon and Friendly the bushwoolie.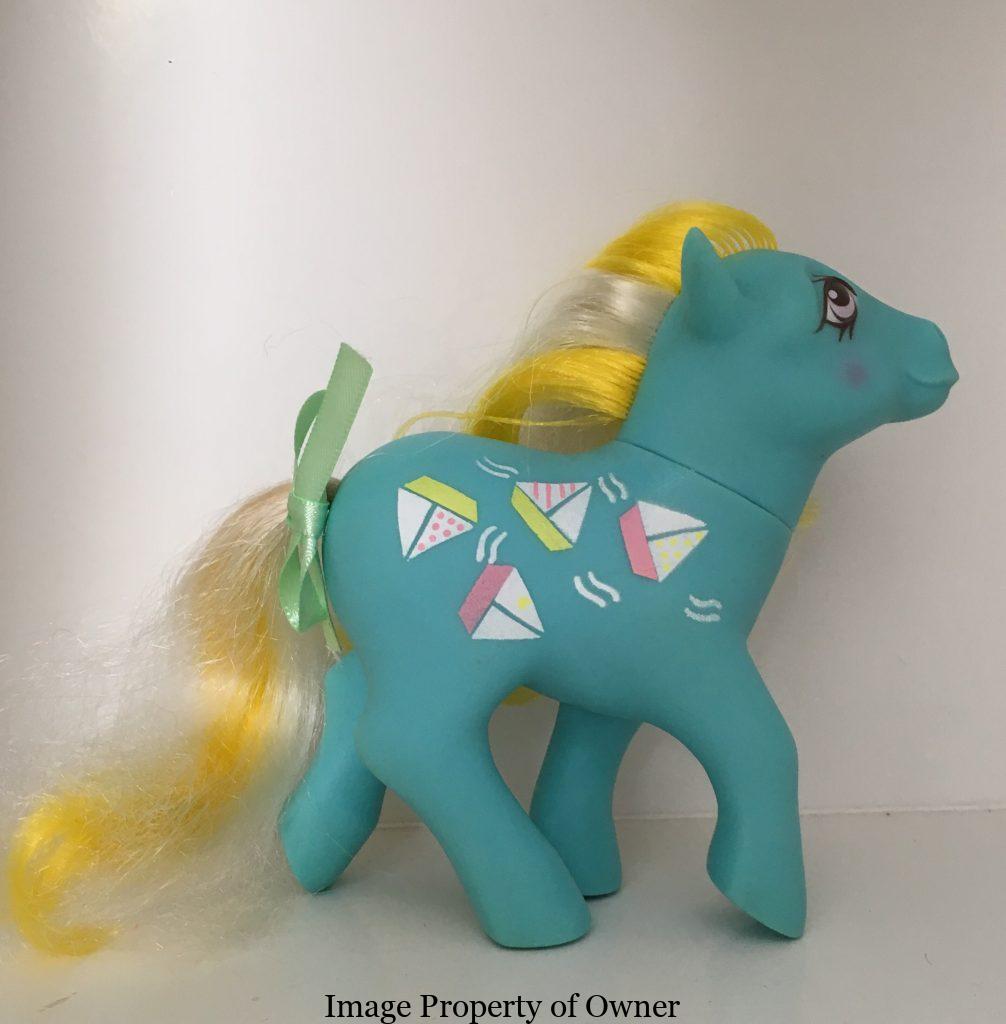 Main Sail is one of the Sunshine Ponies; twice-as-fancy ponies whose hair turns colour in the sun. Mainsail's hair stripe turns from white to purple in the sun and she has the full-body patterning like the other TAFs.
This beautiful baby pony from year 10 of G1 was a mail-order exclusive bought with Kellogg's Rice Krispy cereal proofs rather than the Hasbro horseshoe points used to order other mail-order ponies. She is actually not named by Hasbro but is commonly just referred to as Baby Stockings in referene to her cutie mark.