In 1988 Hasbro released the Loving Family sets including Mummy, Daddy and Baby Brother or Sister with themed cutie marks. All are printed with Twice-as-Fancy style markings, Mummy and Daddy's combining to make Baby's. Baby pony also has striped hair colouring combining both parents'. U.S. sets included one baby but Euro exclusives had both Brother and Sister. All three U.S. sets released are for sale on my eBay page under Seller ID: Aeru2 . Most of the time collectors sell the individual ponies- take this opportunity to pick up a whole family 🙂 All ponies are in played-with condition, see listings for all photos. Lots more ponies and 80s greatness so check it out!
Apple Delight Loving Family (U.S.)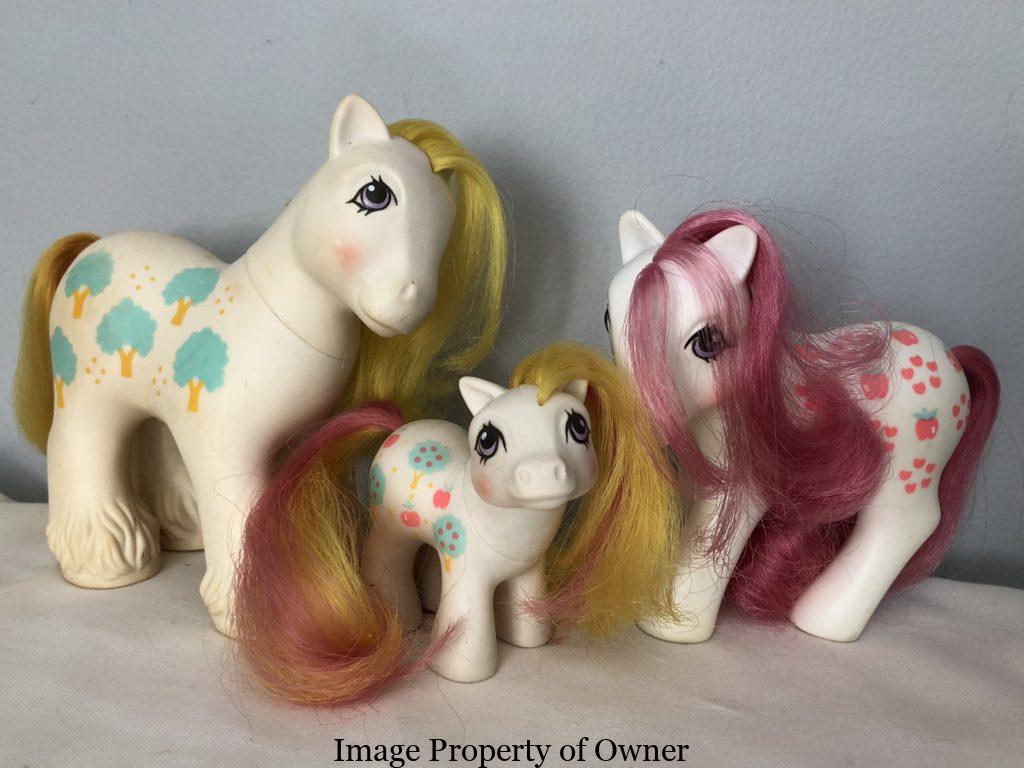 Bright Bouquet Loving Family Euro set
Sweet Celebrations Loving Family U.S. set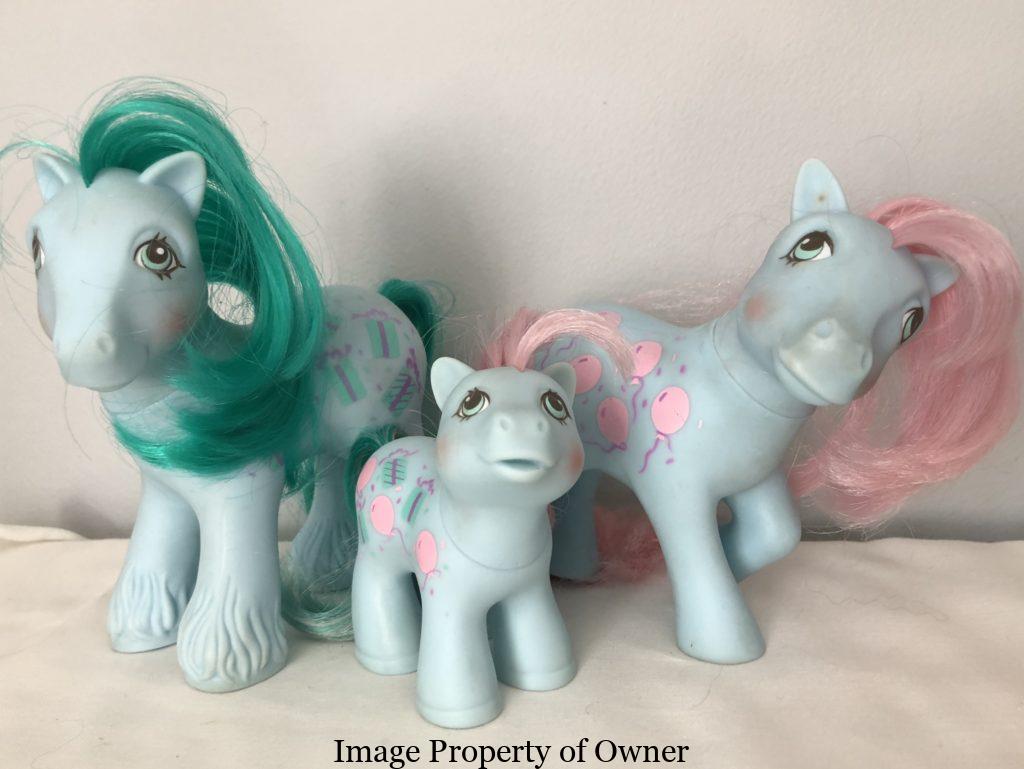 There were only three holiday pony issues in the G1 line; the adults being Merry Treat (pictures) and an earth pony named Stockings and the smaller being the Kellogg's Rice Krispies mail in baby pony which was unnamed but is generally referred to as "Baby Stockings."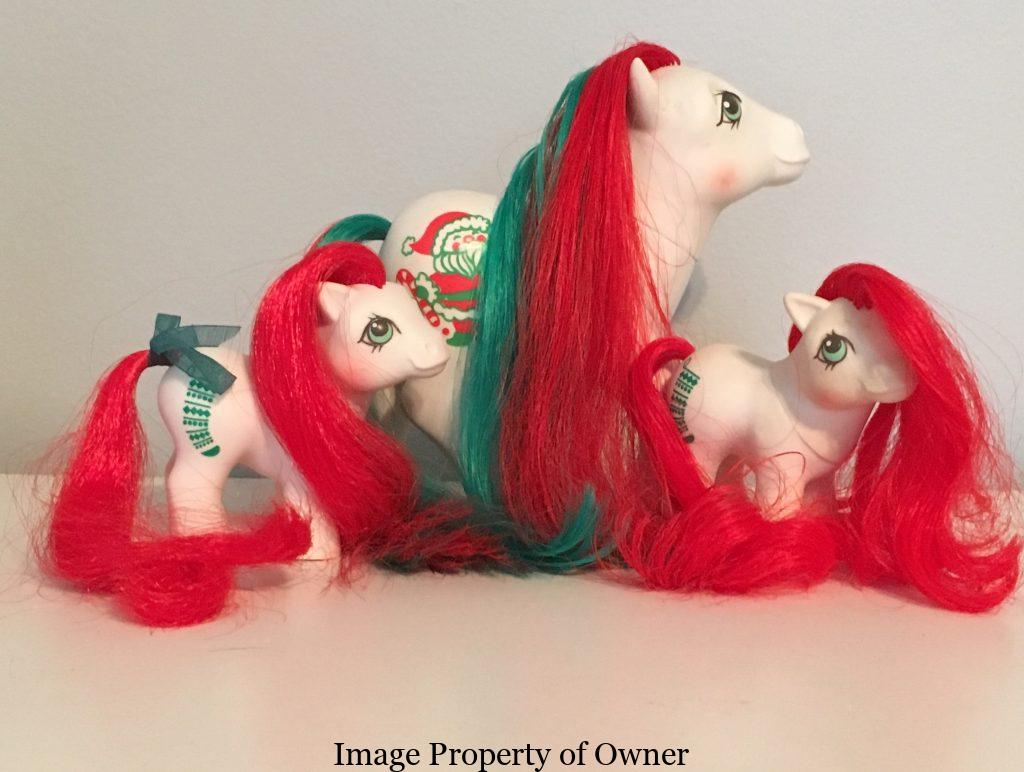 Continuing with the new My Little Pony Pages here on Yello80s.com is Year 3, 1984-1985. Check out what was new for year 3 now!
The Twice as Fancy ponies are my favourites from G1 and featured an extended cutie mark pattern across the flanks and a corresponding mini cutie park on either the cheek or forehead. They were issued in 3 sets during G1 and also had a playset issue.
L-R : Milky Way, Up and Away, Sweetberry, Love Melody, Nightglider, Main Sail, Dancing Butterflies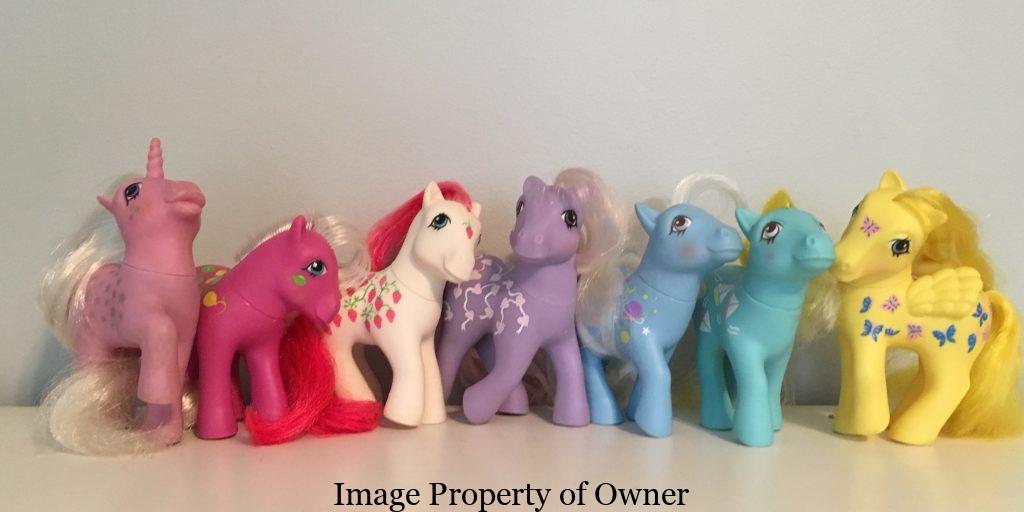 Baby Nightsong is one of the Starlight Baby Ponies issued in the U.K. only. She is slightly pearly and has a tinsel mane and tail.

Flower Bouquet is from the Merry Go Round ponies set in G1 that featured ornnate, raised carousel saddles and trappings. I'm not sure why more of these weren't made; they combined 2 things little girls love- ponies and carousels.
nhOne of the rarer G1 ponies and certainly amongst the Twice as Fancies is Nightglider. She is one of the year 6 set of TAFs.
Issued both in the US and UK, Merry Treat the Christmas pony was a special issue of year 8 in G1. She came with a pretty fancy Christmas-tree shaped comb and years later was released in Japan as the charm on a cell phone strap.
Baby Susie is a Best Friends pony issued in the UK. Like the Pony Pals, Best Friends ponies came with a little friend but these were much smaller and realistic than the pals. Susie came with a little yellow and blue-spotted puppy called Spot.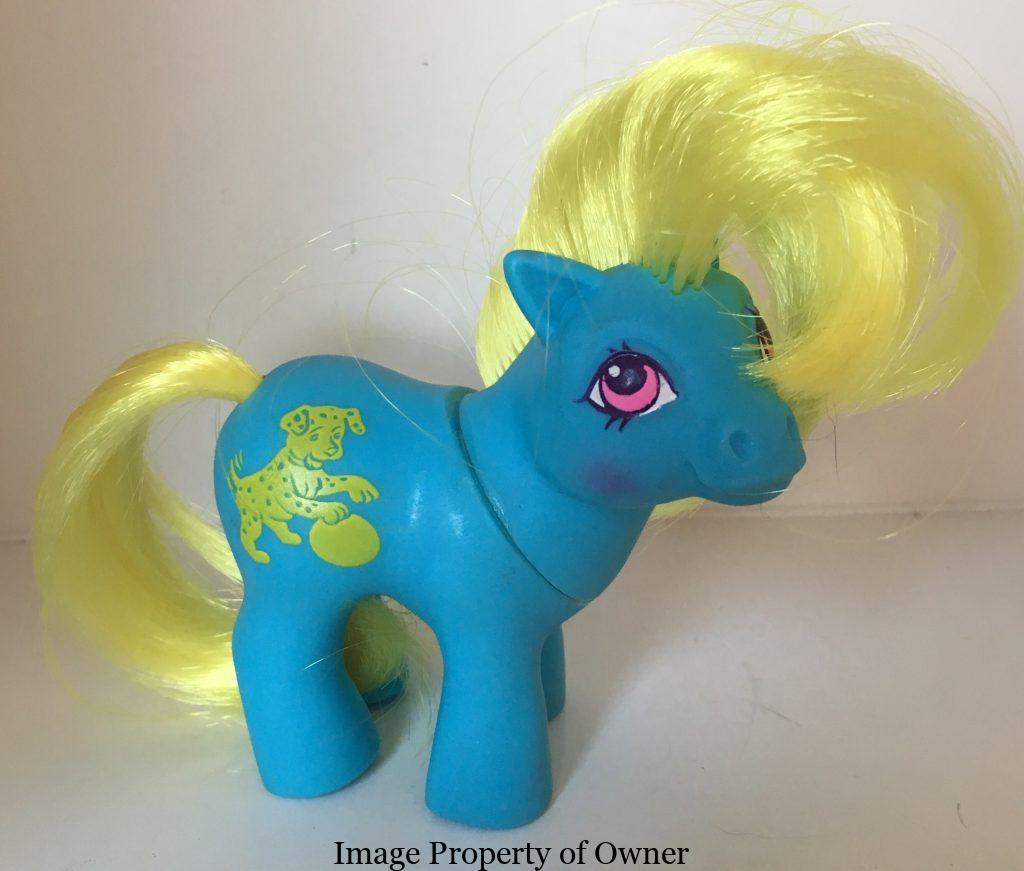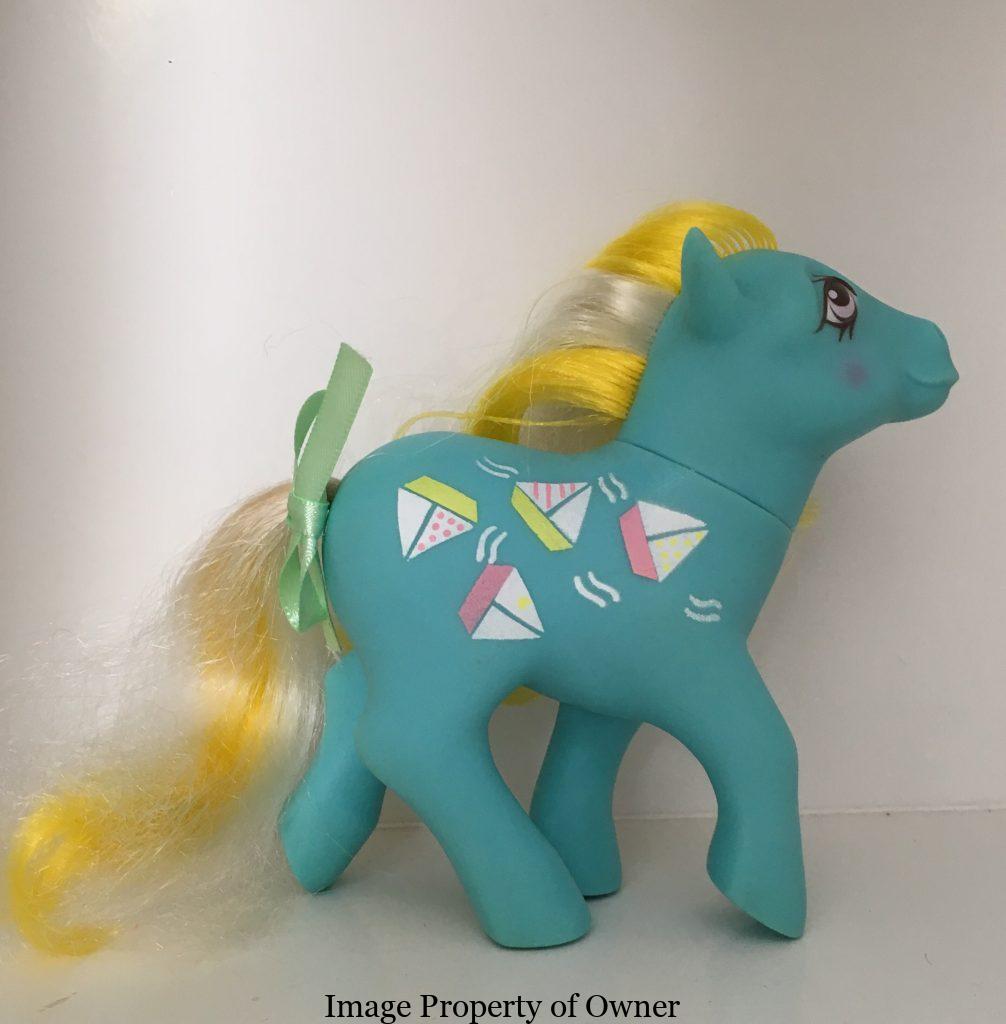 Main Sail is one of the Sunshine Ponies; twice-as-fancy ponies whose hair turns colour in the sun. Mainsail's hair stripe turns from white to purple in the sun and she has the full-body patterning like the other TAFs.