With all these 80s reboots coming out its tempting to write them all off to "they've ruined it" but in some instances new isn't a total wash. While I love the Kenner Care Bear poseable figures I always felt they did Bright Heart Racoon a little bit of an injustice. While really cute, he looks like he's got hip dysplasia. The 2012 reboot of the Care Bears saw Bright Heart redone with several other characters and Just Play's blind bag series captured the spunk of that character. I'm selling off my Kenner and Just Play Bright Hearts as a set, see full pics at the listing on ebay: Seller aeru2 Bright Heart Kenner/ Just Play set.
Bright Heart Raccoon: "You are bidding on a set of 2 Bright Heart Raccoon collectibles from the original Kenner poseable run and the current Just Play release. You can see how much Bright Heart has changed in 35 years yet still stayed the same loveable Care Bear Cousin. Please see photos to compare belly symbols, colour and pose. Kenner Bright Heart features a "real hair" topknot and is fully poseable. Just Play Bright Heart is a smaller figurine from the Care Bears and Cousins series 4 blind bag set and is not poseable but much more expressive. Both feature tummy symbols and the Care Bear tushie heart on their backsides. It's a neat little set for collectors."
Vintage Care Bear art is so superior to the current generation- just look at these cheerful cubs on this set of cards!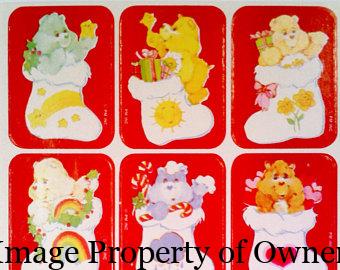 Being a product of the American Greetings company, there was no shortage of Care Bear paper products in the 80s like these Christmas gift bags.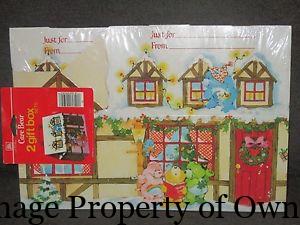 This cute little Care Bears version of the famous poem was my own introduction to the Care Bears.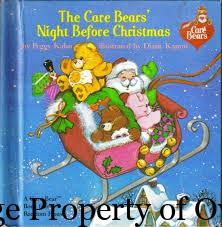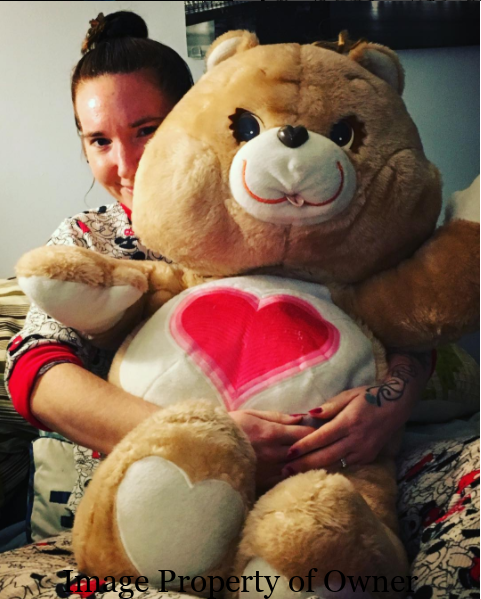 What 80s kid didn't want a room full of cuddly, colourful care bears? Who doesn't want some of that love and caring in this scary world we live in now? Well if you are a collector of vintage Kenner bears, Yello80s Care Bears page is for you. You'll find a listing of plush bears and cousins, as well as poseables and prototypes out there in the wild just waiting to be collected. If you're on the hunt for Care Bears, come on over and check it out!
These little FLuffy Friends bears from Target are so soft and bright- Funshine stopped by to say hi!

It's been a while since I was Care bear hunting at Target but I'm back in the saddle and this week we have one of the cuddly little Fluffy Friends series: Best Friend Bear.

As a big kid (read- adult not real into adulting), I have been collecting my favourite toys from the 80s, mainly things I didn't get but pined after. Looking for that sort of stuff? Your local small businesses selling vintage stuff are a great place to look first as you never know what you can find and shop owners are often very knowledgable about their wares, Salvation Army and Goodwill Thrift stores (whose proceeds go to a great cause), tag and estate sales, eBay and I have recently discovered- Instagram. In case anyone wants to put a bug in Santa's ear on behalf of Yello80s, here's this year's big old Wishlist (I know, I want ALL the toys- take a look, you might too!):
My Little Pony! G1 of course!
Cabbage Patch!
Care Bears
Everything else!
Use the link on the sidebar to follow @Yello80s on Facebook for exclusive content not found on the site! The 80s lives on- join us on Facebook and share your memories!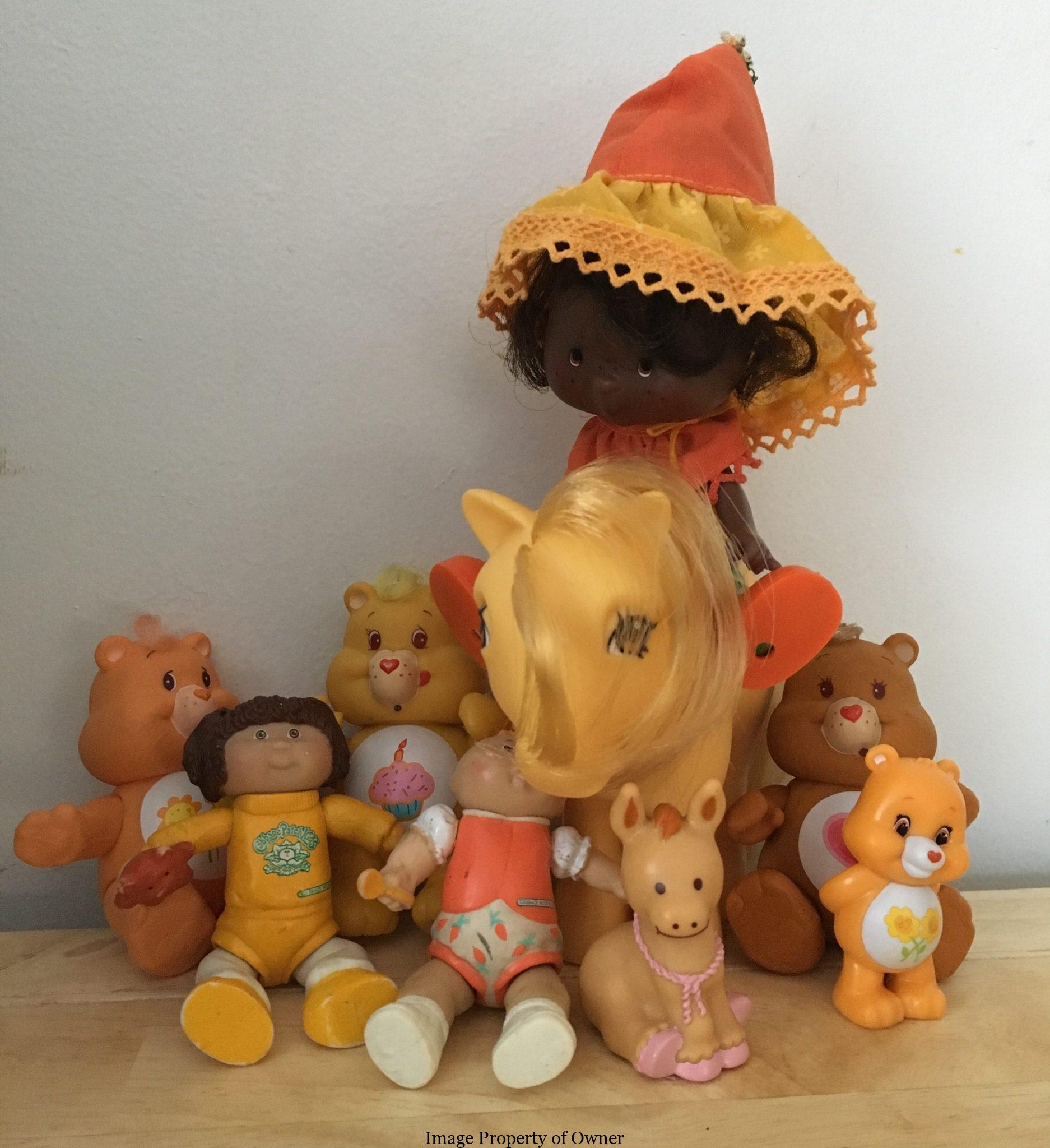 True Heart Horse, the co-founder of the Kingdom of Caring and Head of the Care Bear Cousins, debuted in Care Bears II: A New Generation. He is here with True Heart Bear in a 20th anniversary set which is pretty rare now.