Thanks to one collector's careful archiving we now have another huge update on the CPK names page #3, bringing the list to the point we're gonna need another page! Browse all three pages for some awesome CPK history and if you're renaming a 'Kid, customizing a 'Kid or naming an actual kid, there's plenty of names here for inspiration.  On to the names!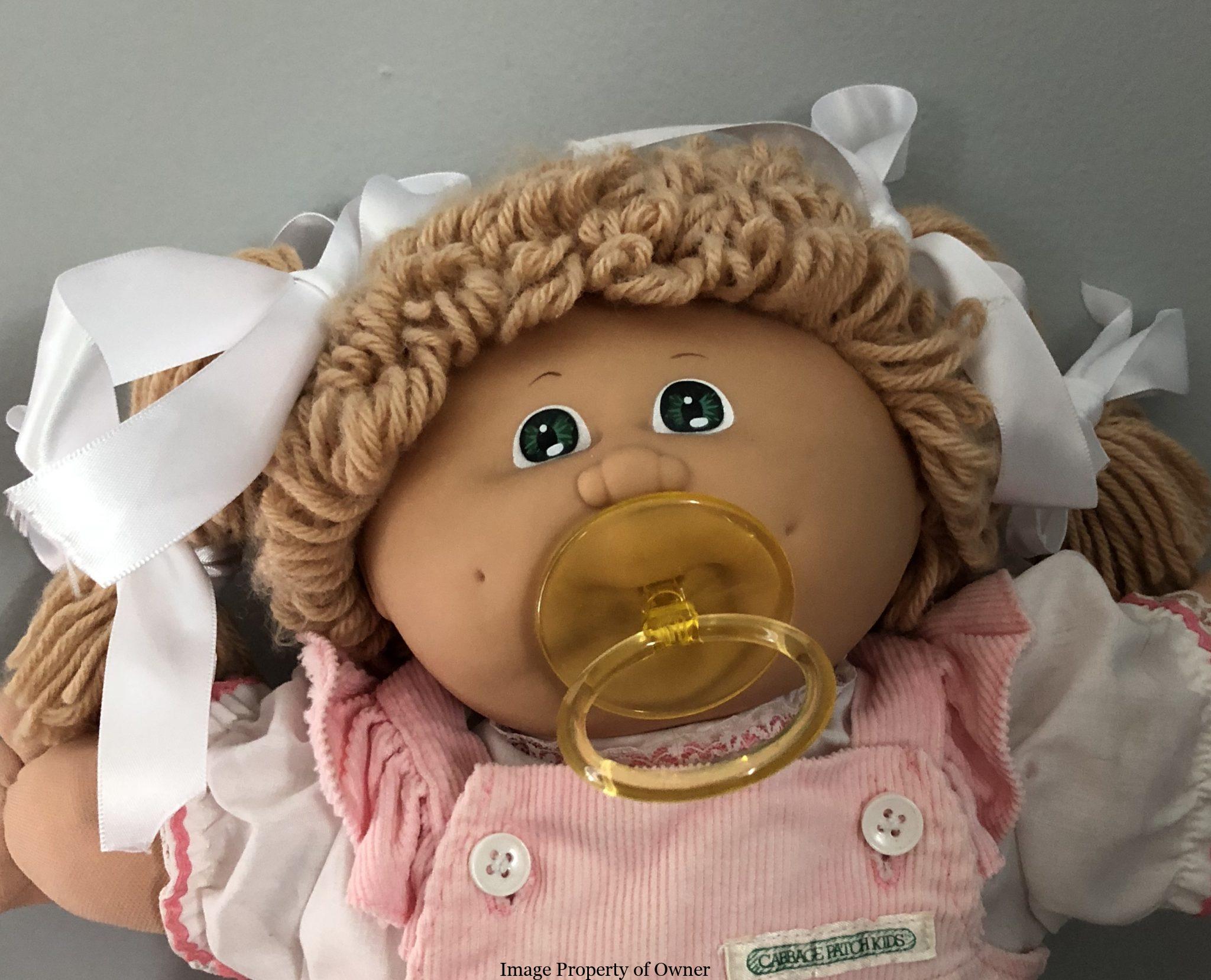 For the many CPK fans who visit Yello80s every month I have some CPK items up on eBay for sale under Seller ID: Aeru2 (individual links to auctions by photos). Check out these vintage poseable cuties from Panosh Place/ Coleco, many more photos on listings:
Football boy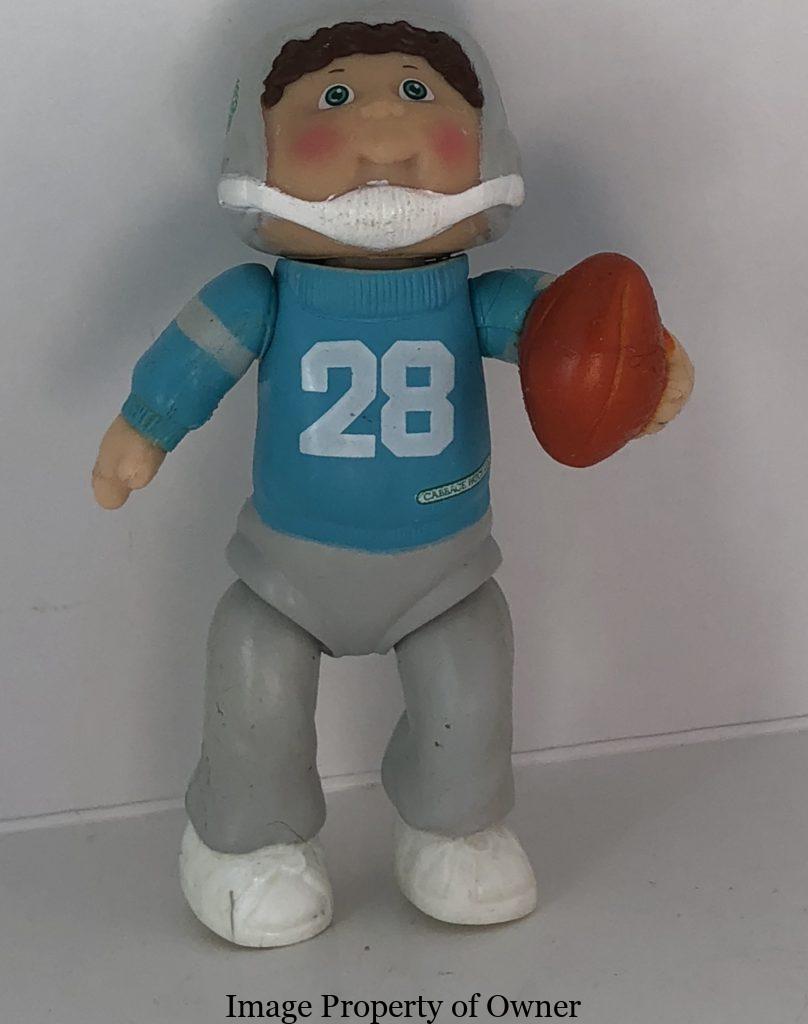 Red-haired girl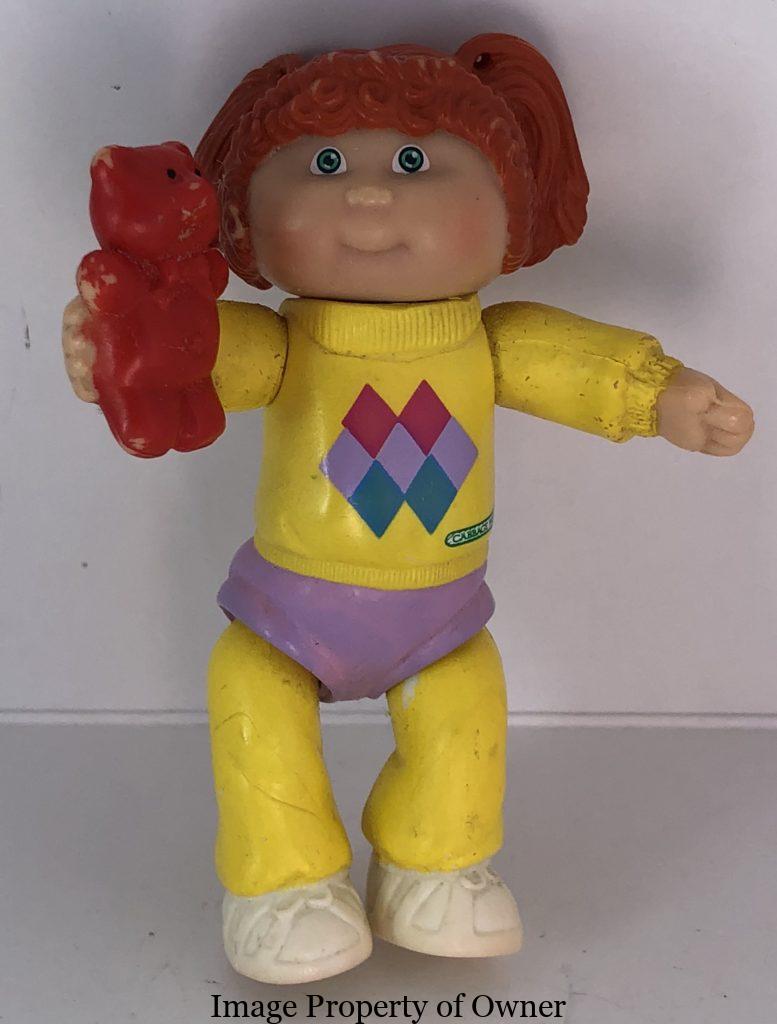 Brunette Girl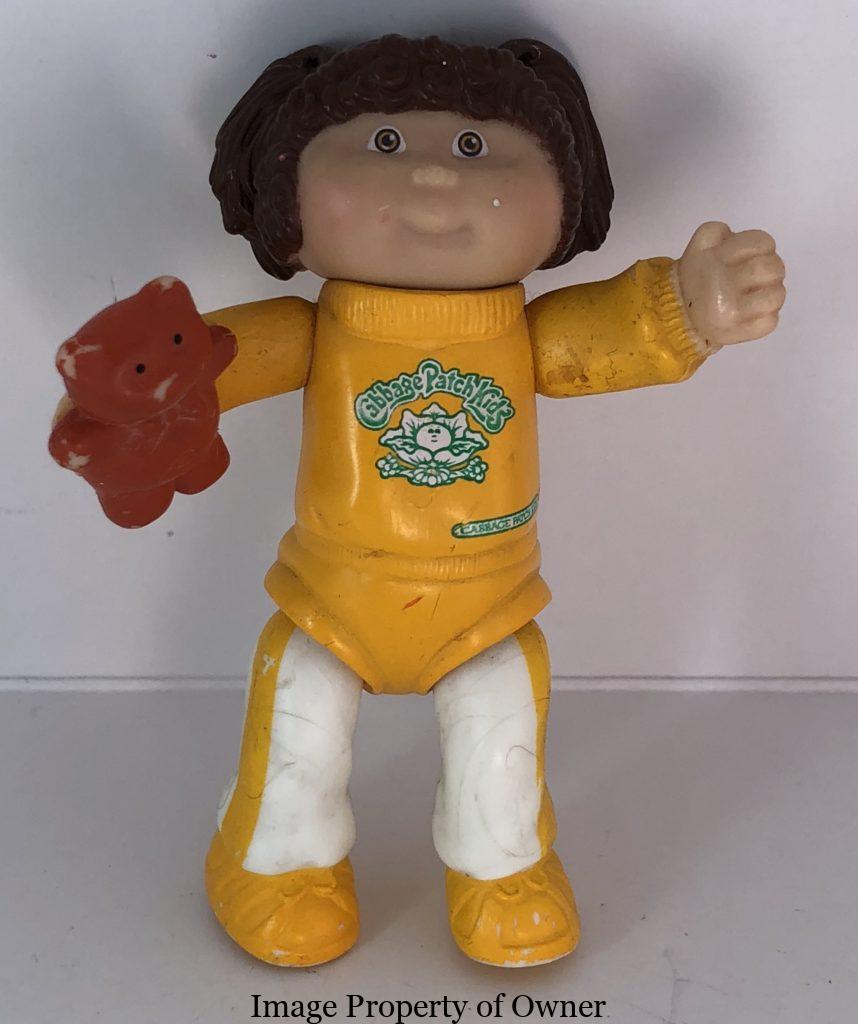 Blonde Girl Variant 1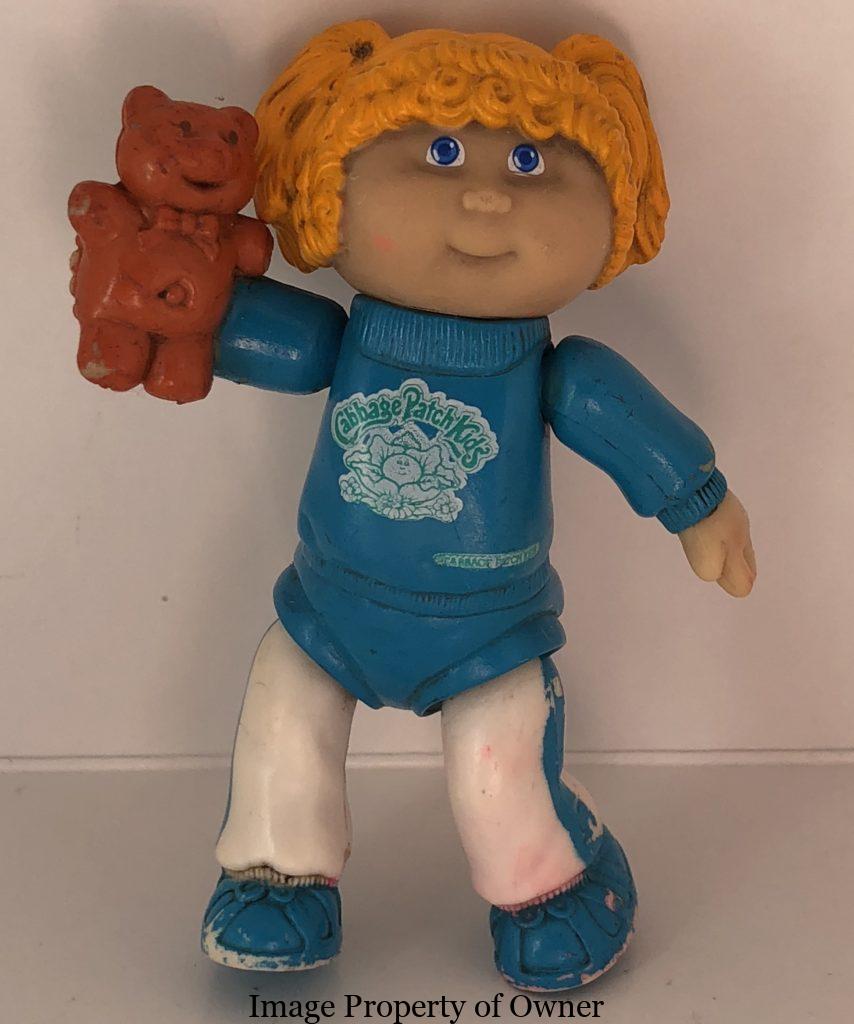 Blonde Girl Variant 2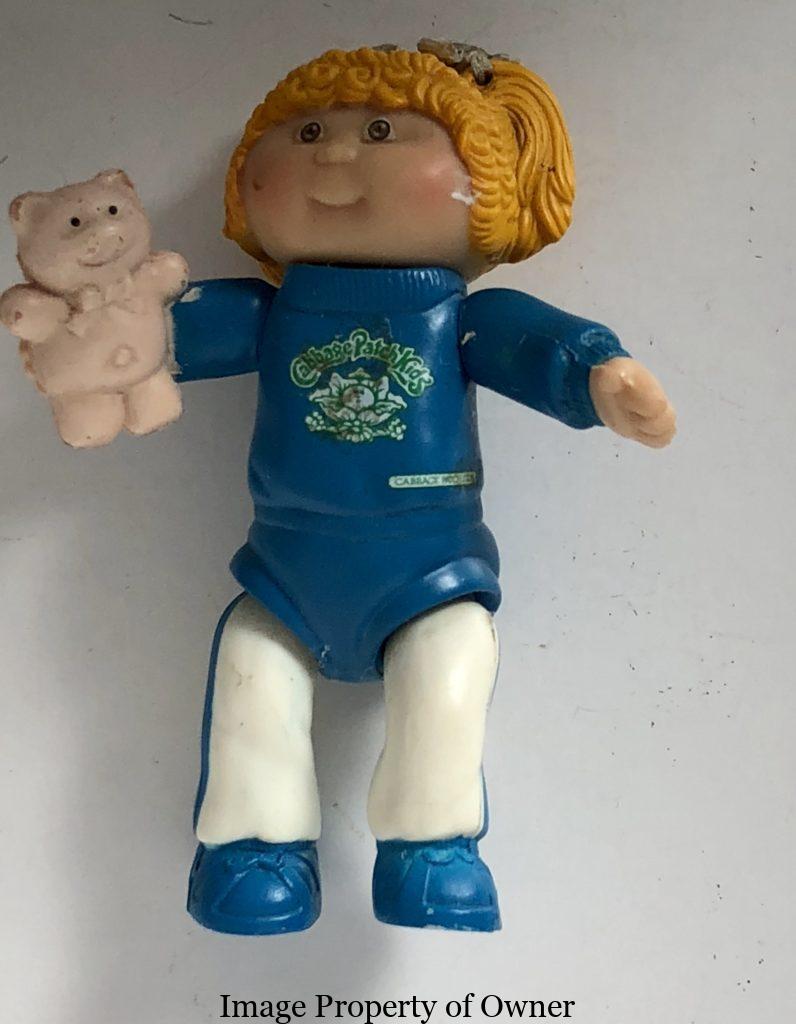 Preemie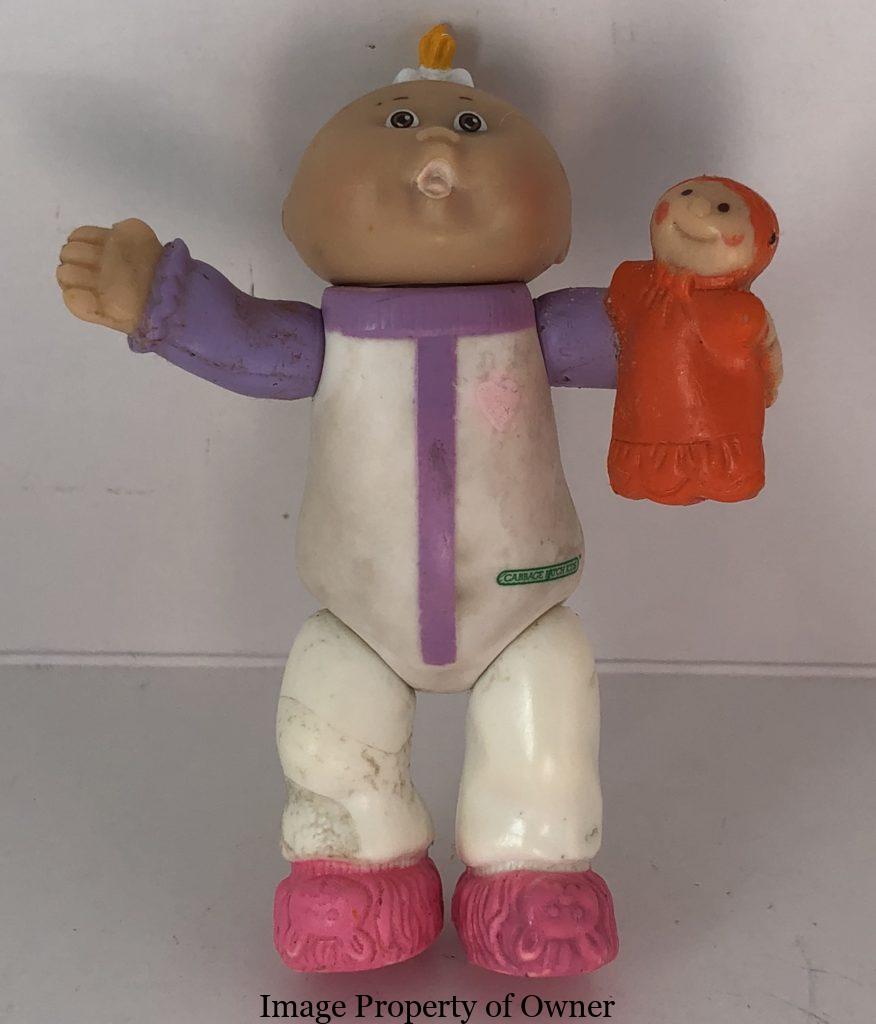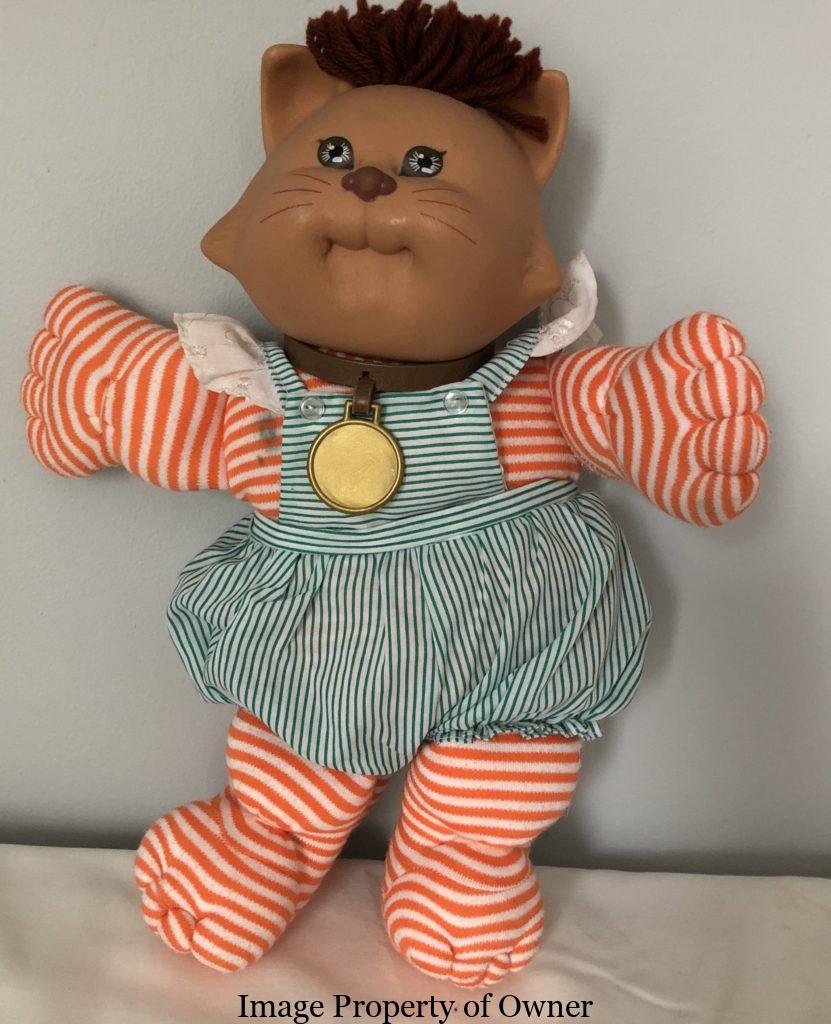 It's gotten a little crowded in the kennel so this little kitten must go! Please see her sale page on ebay for additional info and pictures: Seller
aeru2
Koosa Kitten for sale.
Koosa Kitten:
"
Koosas were manufactured by Coleco from 1985-1986 as "pets" for the Cabbage Patch Kids and came as kittens, puppies and lion cubs. This sweet girl has bright grey eyes and bright whiskers with a chubby striped body (solid or plushy bodies are more common). She has her original collar and tag and she is dressed in a pretty romper made just for those who have tails! Please inspect all photos- she has one flaw on her left shoulder in the front which looks to be an ink stain.
Thanks so much for stopping by! Serious bidders only. For more bodacious 80s toys please check out my other auctions!"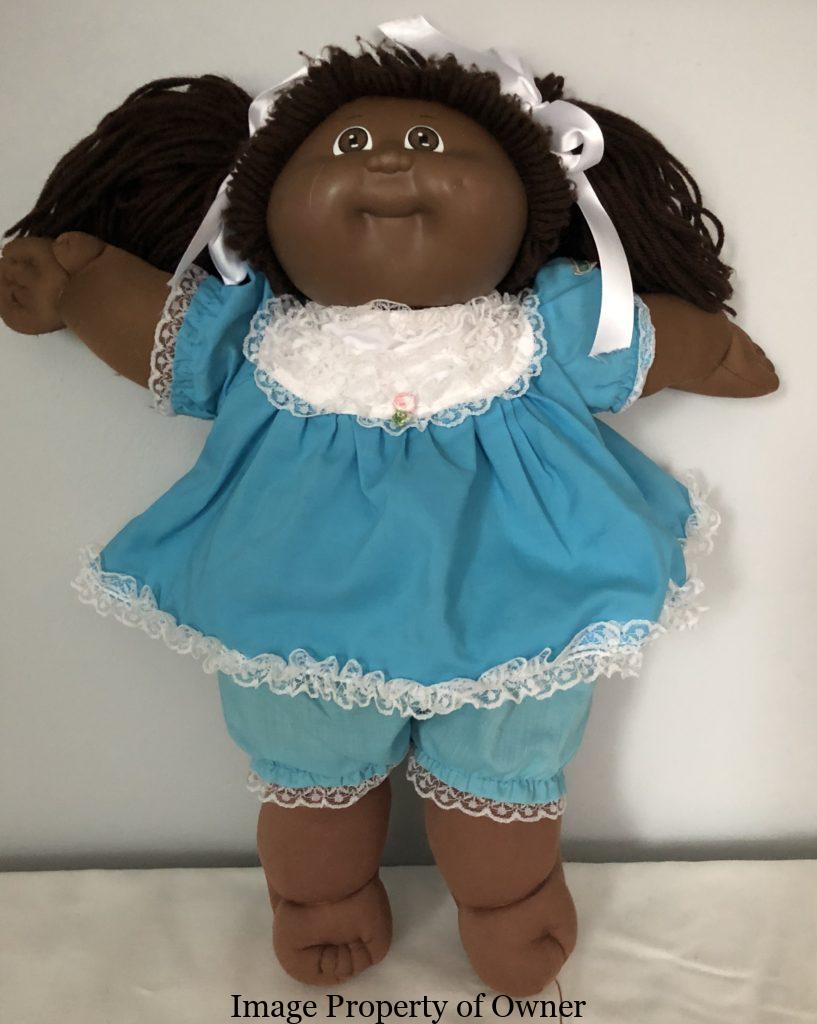 I don't sell my toys often but it's time to part ways. Over on ebay I have auctions going for a sweet
African American
2-pony girl from OK factory who needs a little TLC and a tall, short-haired KT girl with handmade sailor outfit. You can view full pics on the listing: Seller
aeru2
AA girl for sale,
KT girl for sale.
AA OK Girl
:
"Has long ponytails and her original blue dress and bloomers. She comes from the Coleco OK factory and has the typical round face, big eyes and very chubby legs of an OK 'Kid. Her face is clean and she has one sweet little dimple.
Some notes on her clothing and condition: The bloomers' elastic is stretched so they could use a stitch or two to tighten. She does not have a diaper; she is wearing a pair of plain white handmade bloomers underneath her dress. Her hair-ribbons are new and she is a doll who needs a little body TLC just in the foot, her toe thread has come unraveled, nothing a novice sewer can't manage. An excellent pre-loved playdoll or addition to a less-than-mint collection. Thanks so much for looking and for more awesome 80s toys please check out my other auctions!"
KT Girl
:
"Blonde girl is from the KT factory in China (Kam Yeun Toys) which manufactured for Coleco. KT Kids are a little bigger than average CPK so this little blondie is a bit tall for her age. She's in excellent condition with her original hair ribbon and diaper. Her clothes are not the originals- she is wearing a handmade sailor suit with matching bloomers and tam and she has some pretty kicking infant hitops to complete her ensemble. She has been out of her box for about a year in a smoke-free home and has no visible flaws (box is unavailable).
Thanks so much for looking; serious bidders only. For more awesome 80s toys check out my other actions please!"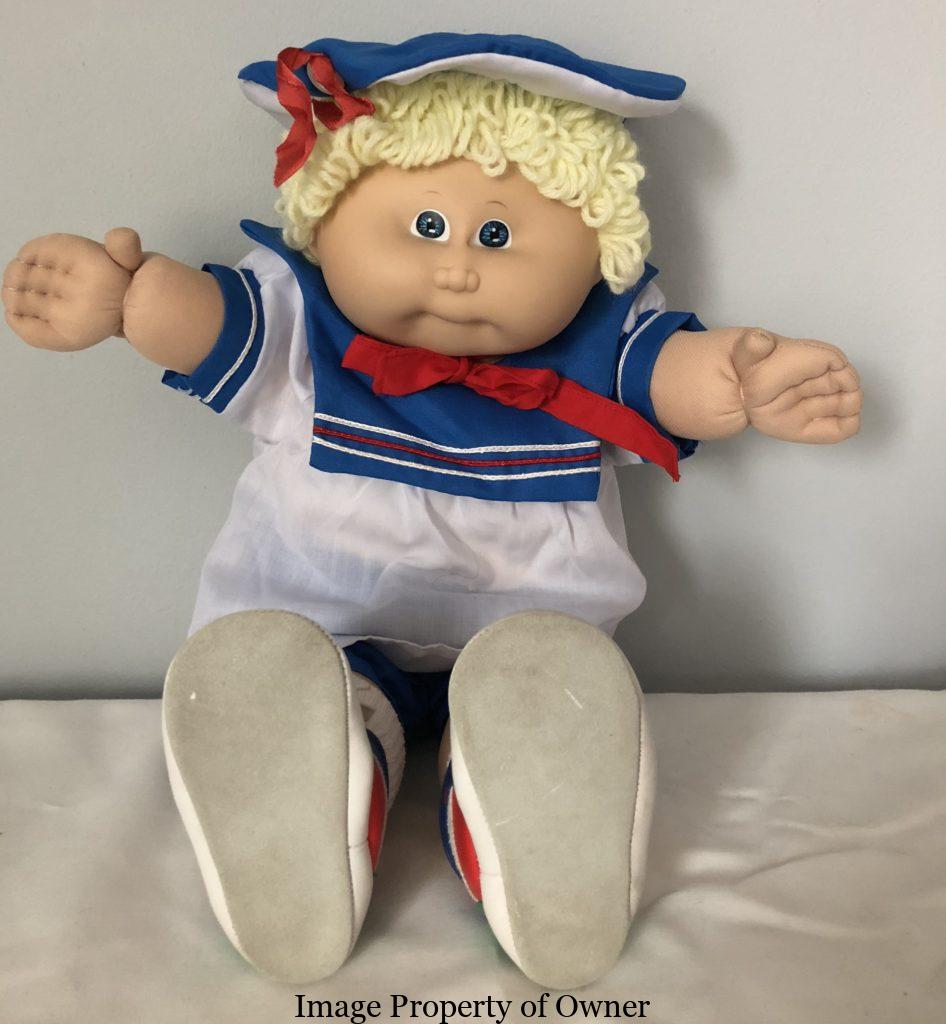 Though not well remembered, the Cabbage Patch Kids also featured in porcelain sculptures and Christmas ornaments.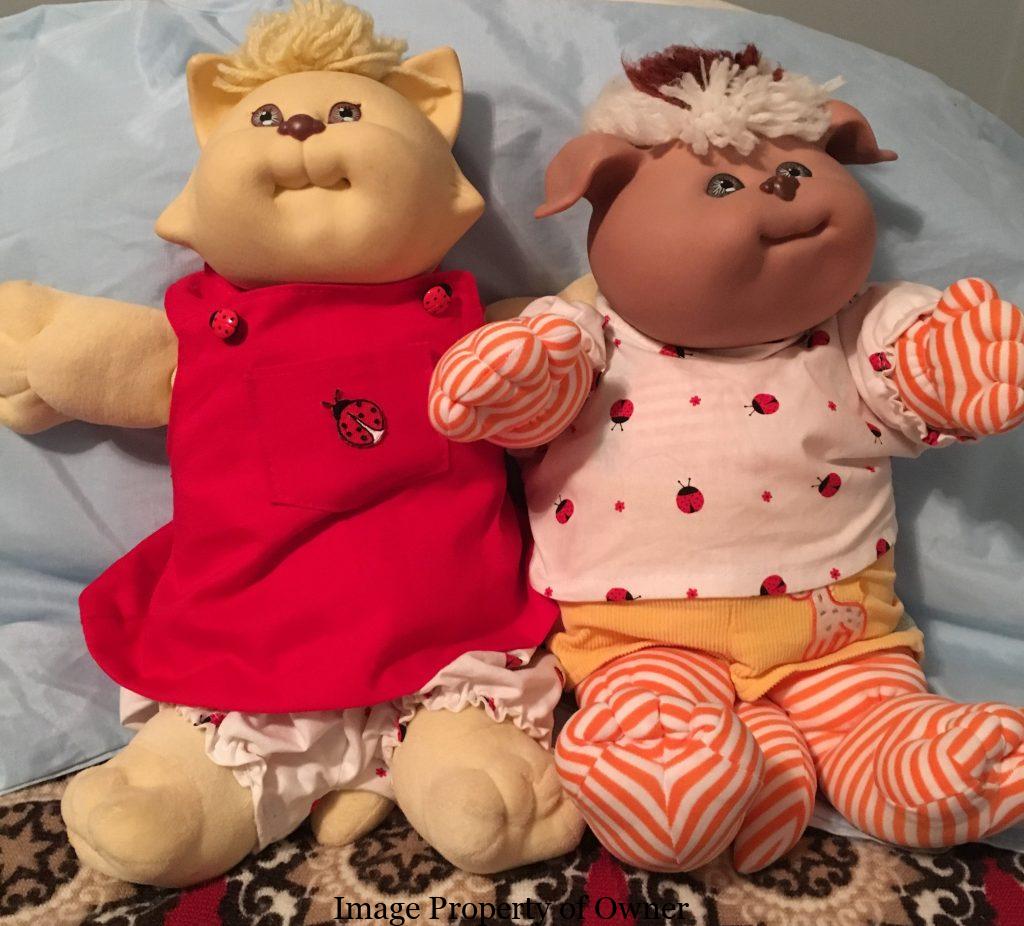 I'm sure you've heard of the Cabbage Patch Kids but did you know they also had pets and bear cousins?
Learn about the Koosas and the Furskin Bears on the Koosa page here on Yello80s- updated and ready to read!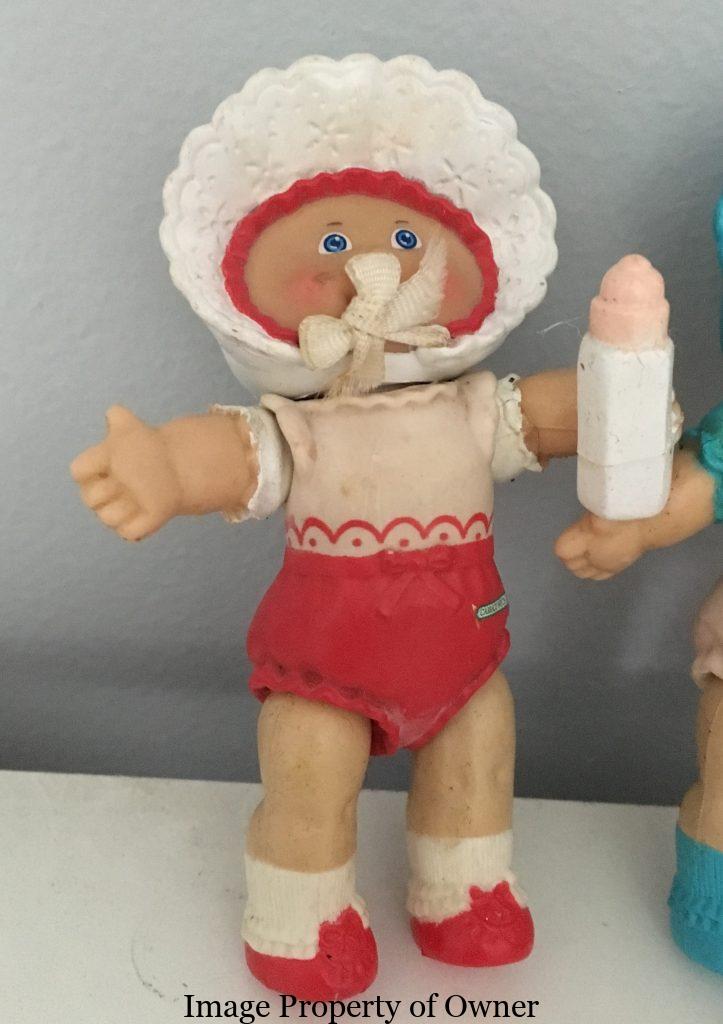 Following up to Yello80s's most popular pages, the Cabbage Patch Kids Names list and 2, is yet another page of Cabbage Patch Kids Coleco years names! There were just so many floating around out there I had to start a new page
so come on over and check out page #3!
It's been a little while since the an update with the Cabbage Patck Kids name list but I've been looking and of course found some more authentic Coleco -issued 'Kid names for your CPK pleasure 🙂
Head on over to the names list right now!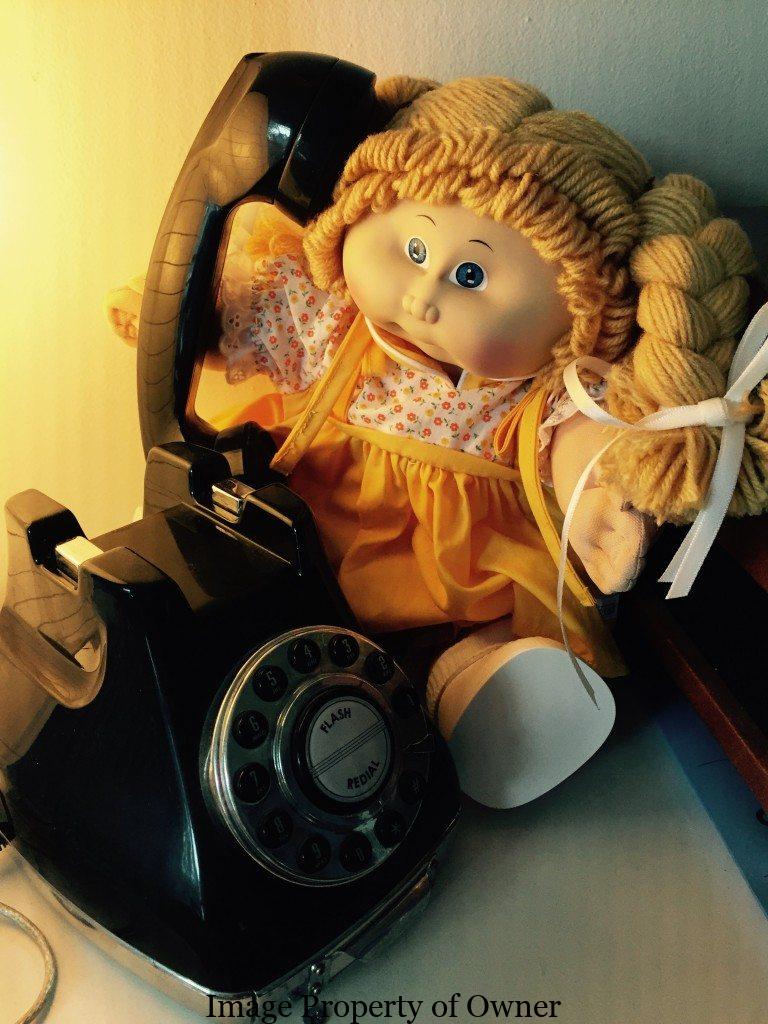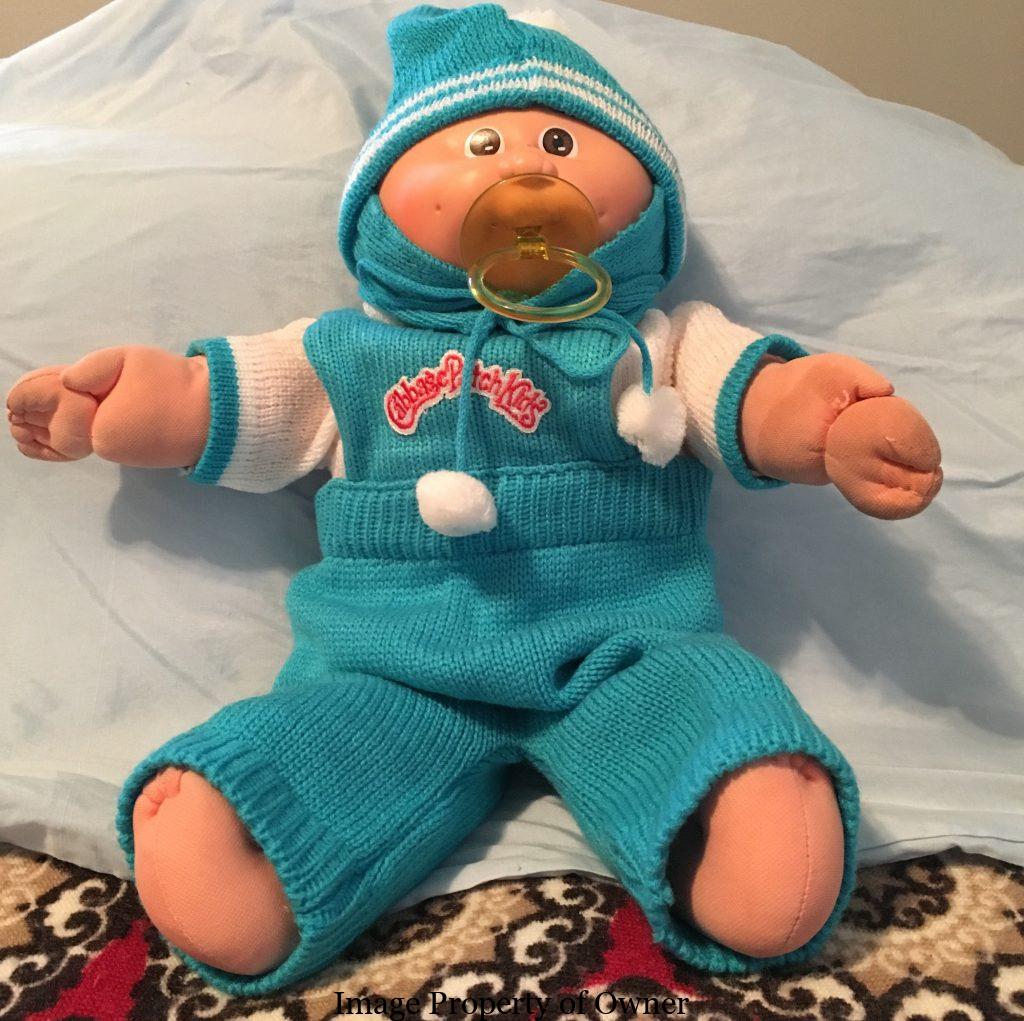 There are some new aditions to Yello80s' most popular page: The Cabbage Patch Kids Name List!
Check out the updates
and take a look at the
original page here.
Remember
! Yello80s cannot identify your kid or tell you its worth!