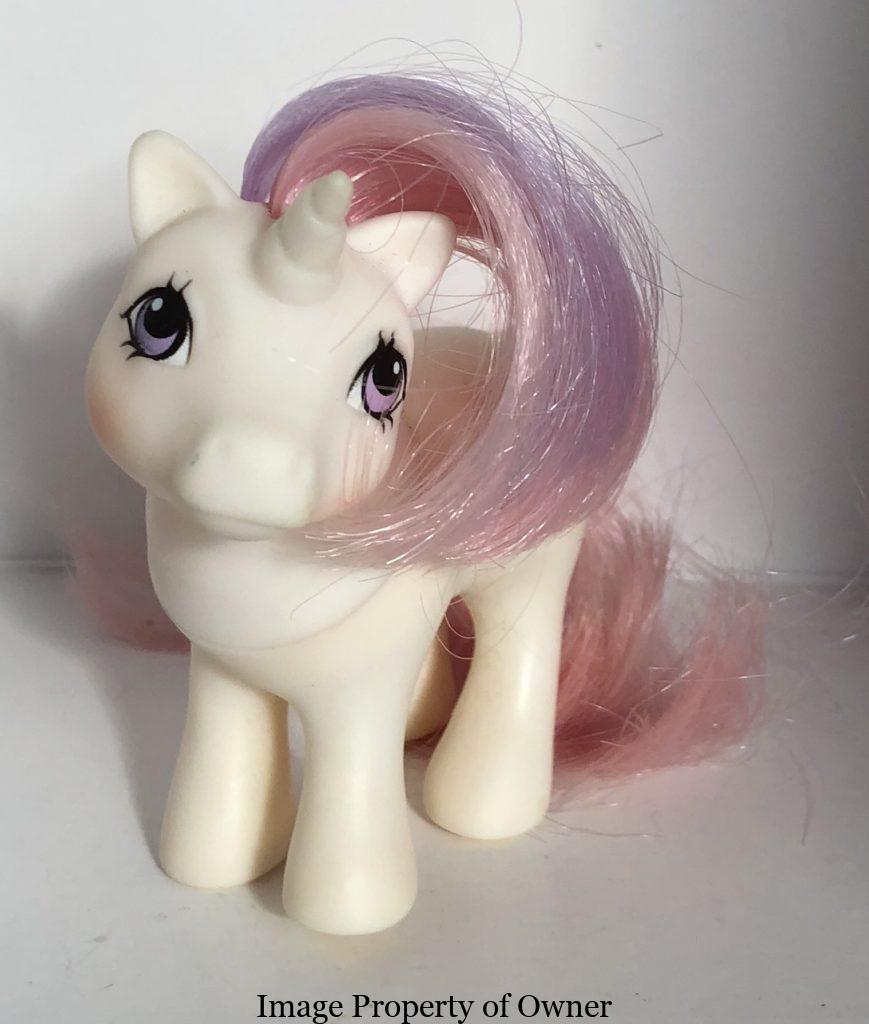 Do you remember the original baby pony lineup from the original G1 Hasbro lineup? Bet you don't! Check em all out on the work-in-progress page and if you happen to have any backcard stories please contribute to help build this page! Learn more at Baby Ponies! on Yello80s.com !
Baby Susie is a Best Friends pony issued in the UK. Like the Pony Pals, Best Friends ponies came with a little friend but these were much smaller and realistic than the pals. Susie came with a little yellow and blue-spotted puppy called Spot.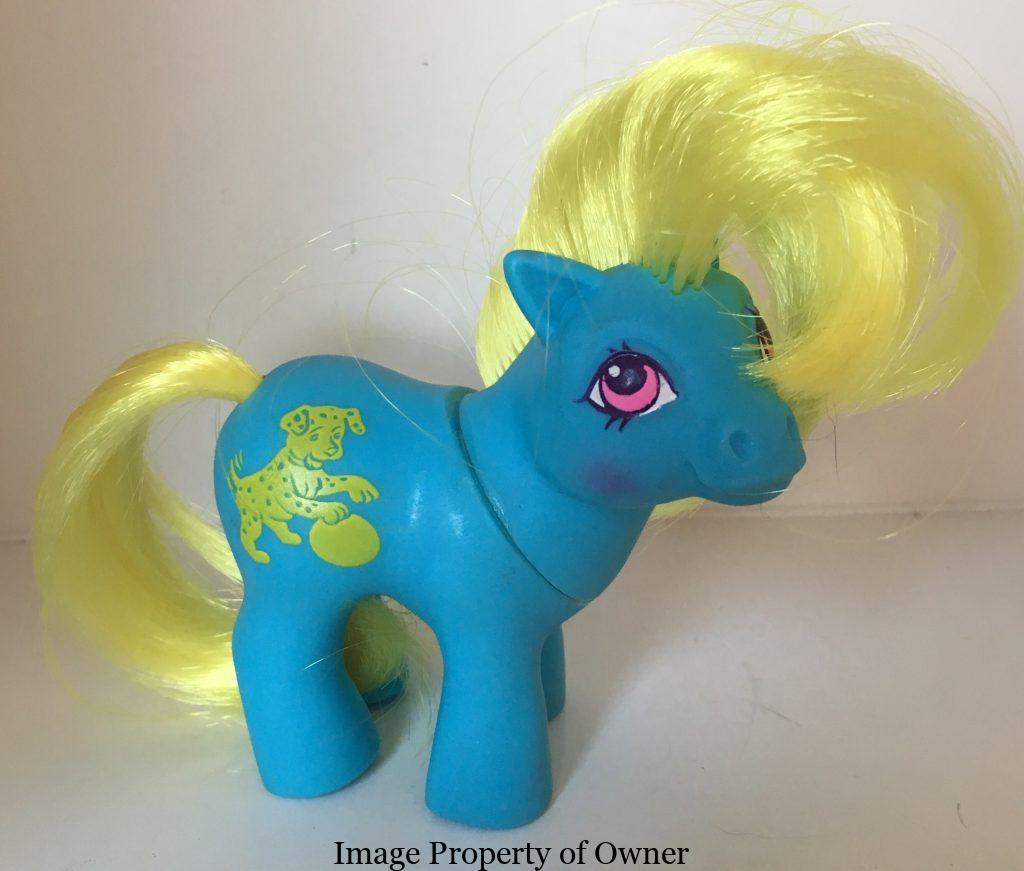 Little Pictures, a Playschool Baby Pony is one of many UK issue ponies never released in the US. Her cutie mark is 3 crayons which I thought for the longest time were fireworks. Note the adorable pink freckles!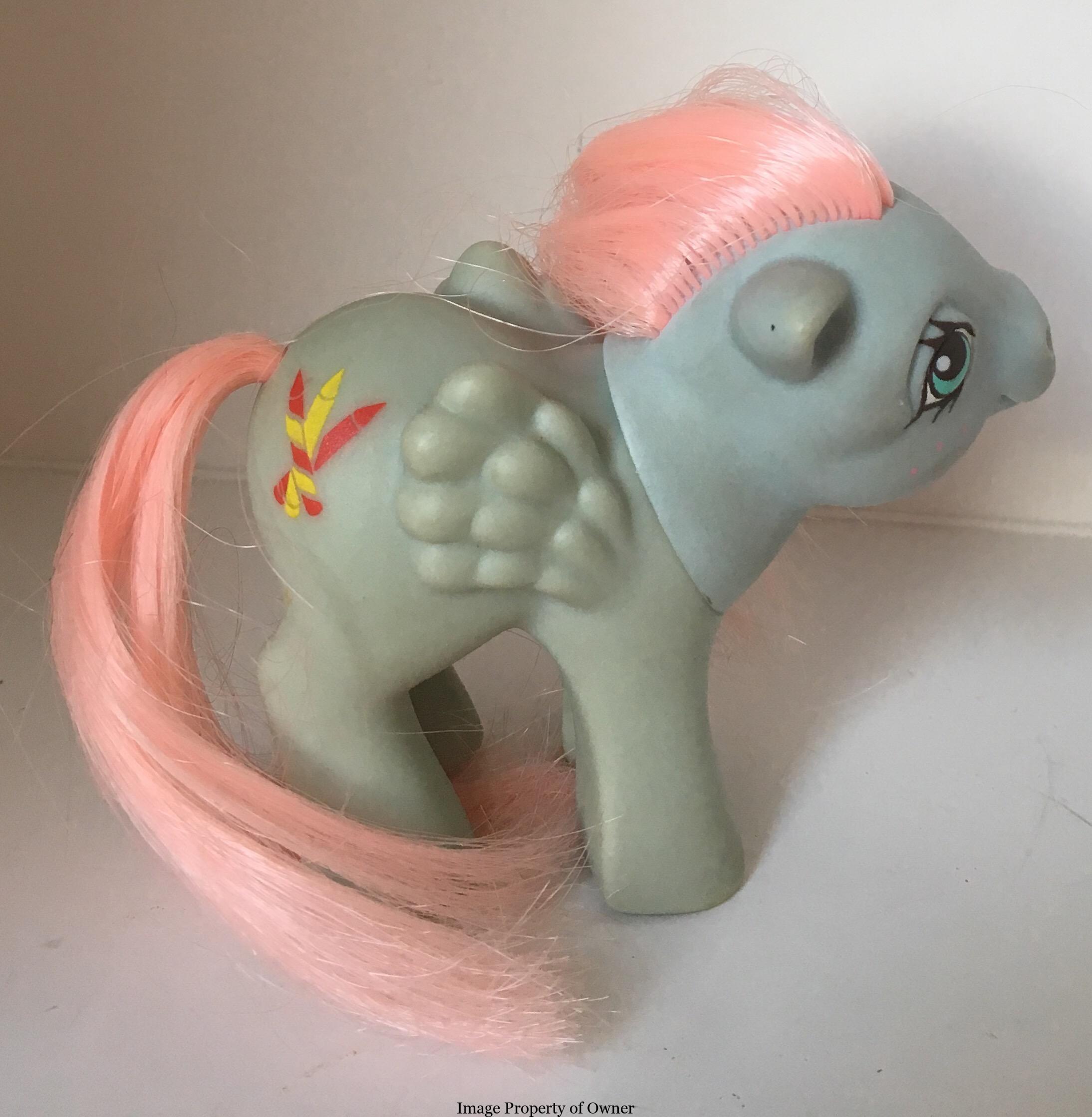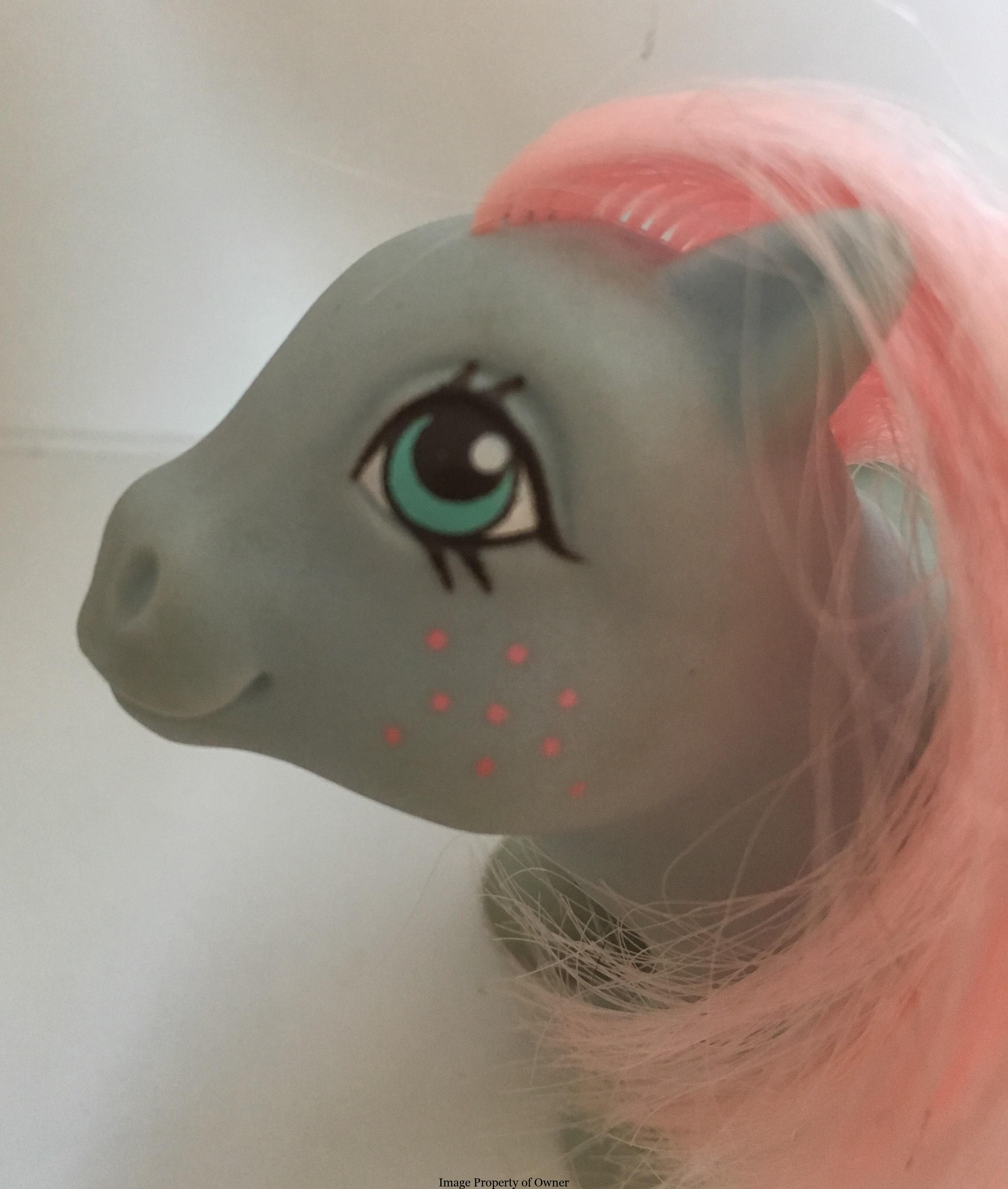 The very first baby pony in the long line of My Little Pony toys was Ember, a mail order only offering from Hasbro. There would be 4 Embers released in total; 3 mail orders like Pink Ember here and 1 sold in store baby with a story cassette. Like her 2 mail order sisters, Pink Ember has no cutie mark.