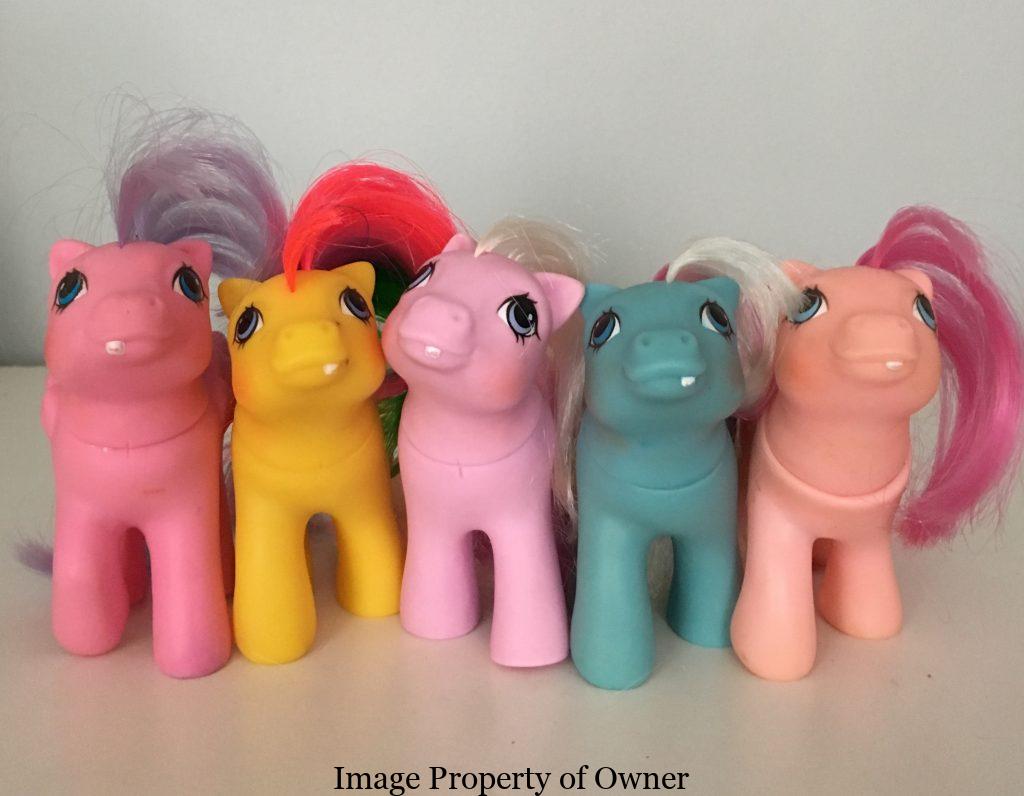 The thing I loved about First Tooth Baby ponies as a kid (and a collector!) was all that cool stuff they came with- especially those adorable little tubes of toothpaste and toothbrushes. Learn all about them in the new update to the First Tooth Baby Pony page here on Yello80s.com !

Atari Home Computers 1981 courtesy markydkiehl
Grow up playing Space Invaders on your 2600? Swap carts with your friends to play on ColecoVision? Spend weekends with the posse at the mall embroiled in Pac-Man tournaments? If you've ever wondered where video game icon Atari came from, check out the Atari page on Yello80s and read all about the company's beginnings and review comprehensive game lists from their most iconic consoles.
In 1982 a gentle picture book by Raymond Briggs about a boy's nighttime adventure with his snowman was brought to life to become a beloved 80s animated classic: the Snowman. This wordless animation introduced a new classic Christmas tune Walking in the Air to the world. When the special aired in the UK it originally had an introduction by Briggs himself speaking about his own boyhood Christmas but in subsequent airings had alternative openers including one with David Bowie, which is the one which aired in the US. For the film's 20th anniversary DVD release yet another, animated opener was recorded. Here is the original special with the Raymond Briggs operning as it was intended to be viewed:
The Snowman courtesy xBeps

One of the best parts of the 80s was the absolute gold mine of toys and toys that were detailed, well-thought out and tied to our favourite cartoons and movies. An 80s Christmas came with an 80s-size Christmas wish-list and where did we get all our lofty ideas for Santa? TV of course! Have a sit and watch the big Yello80s Toy Playlist- find some old favourites and discover some "new" items for that fantasy 80s wish-list.
Few things garnered as much Christmas excitement in the early 80s than Atari!
Courtesy haikarate4

The Puffalumps were a soft toy for young children made in the 80s by Fisher Price. The Christmas Mouse was one of the last Puffalumps released.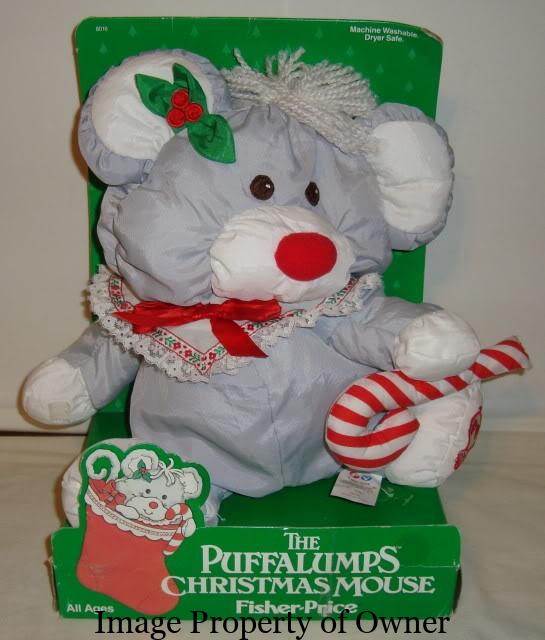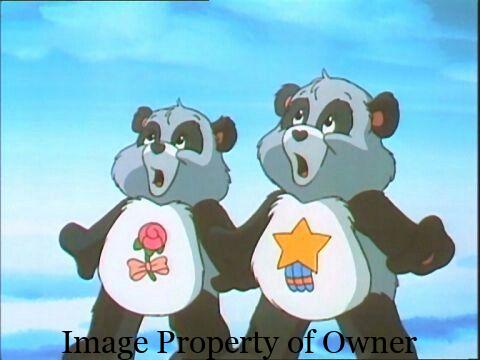 Do you know all the Care Bears- I mean, all of them? They started out as just 10 bears from the folks at American Greetings over 35 years ago but they've grown and they keep on adding more to the family! Come on over to the Yello80s Care Bear Characters page and meet em all and see how some of your favourites have changed over the years with new colours, tummy symbols and even genders.
These days boxed drinks are regulated to the preschool set or asian grocery stores (Vitasoy, anyone?) but back in the 80s you could find just about anything in a box ready to pop in a lunchbox – Hi-C, YooHoo, and milk. Ugh. It just sounds horrible to me but when a drink called Sip Ups debuted with its catchy commercial of smiling dancing kids I whistled a different tune. It seems kind of redunant now- I mean, we all drank milk in half-pint boxes at school already- but I can see the straw would have been a draw until Burple and the like came out and blasted the milk box right into the retroverse. Trademarked by Dairymen, Inc., Sip-ups came in Chocolate, Vanilla and Strawberry and may have also had a blueberry flavour but this has been debated.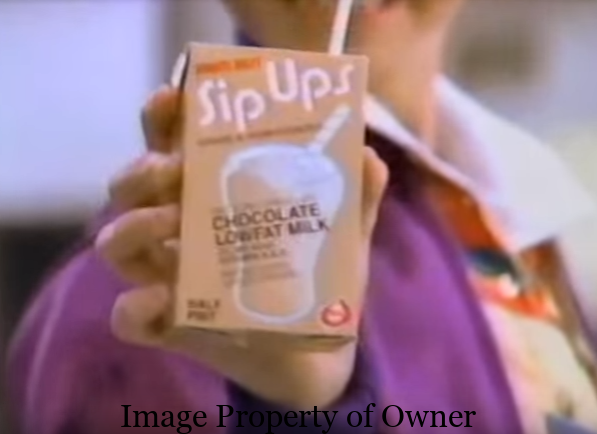 Everything seems like it was better when you were a kid, or that's what people like to think anyway. In the case of holiday candy though, we definitely had it best when we were kids. Consider the makings of an epic 80s trick or treat haul:
Sugar Daddy
Mike n Ikes
Bach's Harvest Mix
Popcorn balls
Punkys
Sour Patch Kids
Pixy Stix
Candy cigarettes
Bubble gum cigarettes
BB Bats
Charms Blo-Pops
Tootsie Pops
Csndy apples
Indian corn
Tootsie Rolls
Midgees
Dubble Bubble
Kraft caramels
Candy necklaces
Nik L Nip Wax bottles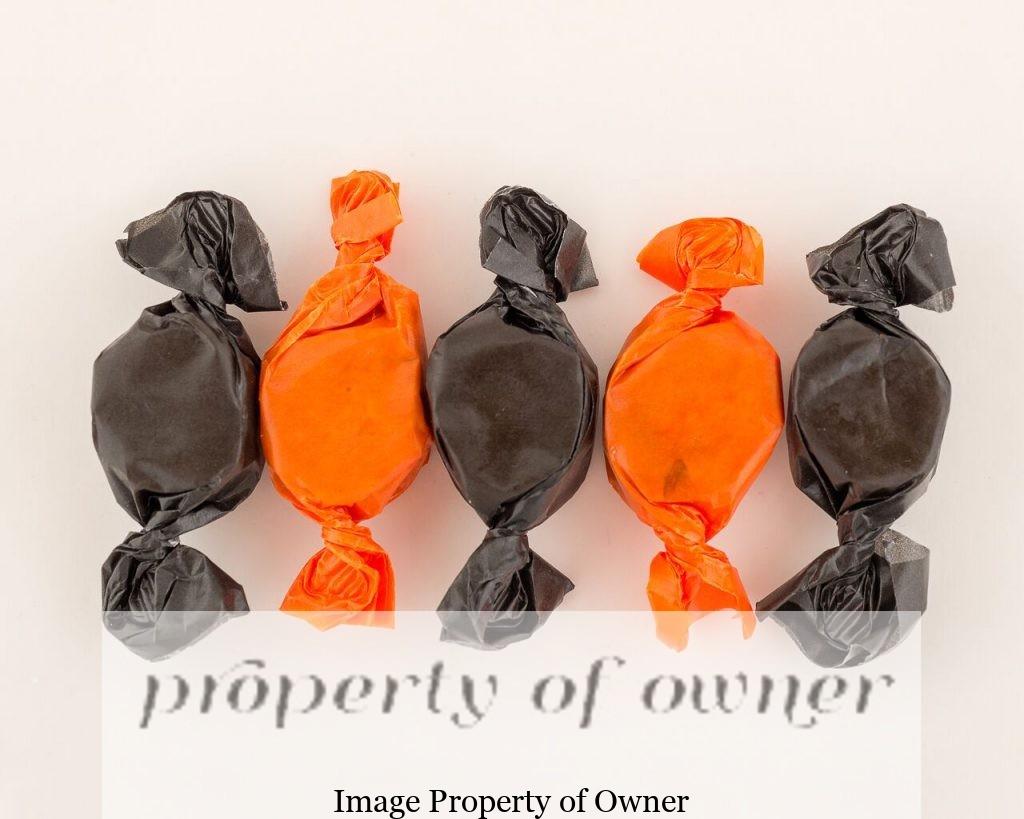 wax lips
Peanut butter candy kisses
Juicyfruit gum
Nerds
Smarties
Funsize (back when they were short and fat) candy bars-
Milky Way
Hershey Bars
Reece Cups
Whoppers
Heath Bar
5th Avenue
3 Muskateers
KitKat
Crackle
Mr.Goodbar
Special Dark
100 Grand
Raisinets
Oh Henry!
Butterfinger
Baby Ruth
Clark bars
Junior Mints
Milk Duds
Snickers
Almond Joy
Mounds
Peppermint Patty
Skittles
Bottlecaps
Runts
Spree
SweeTarts
Gobstoppers
Now and Laters
Chicklets
Tart n Tinys
Brach's Royals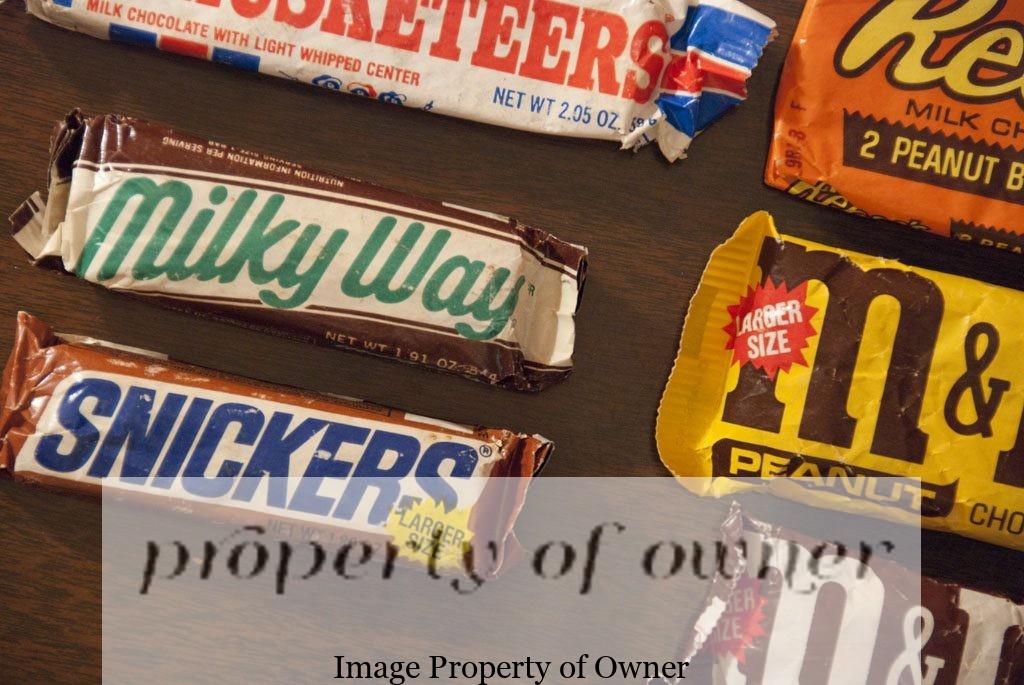 Banana Splits
Laffy Taffy
Starburst
Bit o'Honey
Woowee Whistles
Bonkers
Jelly Nougats
Indian salted Pumpkin Seeds
Chups Chups
Melody Pops
Razzles
Wacky Wafers
Chewels
Feuit Stripe gum
Sixlets
Tops Bubble Gum juice
M&Ms
Brach's scary tart snacks
Lifesaver creme suckers
Charms
Dinosaur Eggs
For more Halloween Candy goodness from the 80s check out our Pinterest Board!
Remember all those awesome sticker books we had in the 80s? How about those autograph books we drew dirty pictures in (maybe that was me… )? If you're like most of my friends you hoarded every manner of sticky piece of paper to plaster all over these and holidays were the high point of novelty for sticker afficianados. Do you remember getting any of these for Hallowe'en? (images property yogaerika) :