As if 2017 wasn't packed to the gills with 80s reboots in cartoons, toys, food and film, 2018 and '19 will be continuing on with another round of re-dos and this time around 80s kids are wondering when we should call it quits and leave the glory days back where they belonged – in the 80s.
1. Muppet Babies – Disney's got their claws all over this one but on first glance they don't look horrible, just computer animated.
2. TMNT – now really, it's about time we stopped all this nonsense as Nickelodeon has yet ANOTHER interpretation of the heroes in a half shell.
3. Transformers– Not exactly Transformers if Optimus Prime is handing the reigns over to Bumblebee…
4. Thundercats– already this one has generated a lot of interwebs anger from the original 80s children in that it takes the comic book style of the original and slaps a CalArts spin on. Think that complete mistake Teen Titans into Teen Titans Go! was…
5. Mega Man– Cartoon Network screws up a whole lot of stuff but this reboot doesn't look so terrible off the cuff.
6. Where in the World is Carmen Sandiego? – Personally I hated this show but I was definitely a fan of the 12 million floppy disk computer game by Broderbund. Looks like Netflix is going on a more anime- themed reboot that might have some promise.
7. She-Ra: Princess of Power– Now I question She-Ra getting a reboot and not He-Man because their universe is codependent and the last big girly reboot Netflix did (looking at you, Rainbow Brite, oh and you too Popples) completely sucked. But you won me over at Voltron….
8. The Magic School Bus– this was a little past my time and even the books annoy me but clearly public television isn't above the reboot cash-in.
9. Dungeons and Dragons – Instead of ruining this one in yet another series, D&D is in the works to go from the vintage animation to a feature film.
10. Clarissa Explains it All- Melissa Joan Heart will reprise as Clarissa, obviously out of her school- locker phase.
And from primetime 80s we'll see updated versions of:
1. Miami Vice
2. Magnum, PI
3. Murphy Brown
4. Lost in Space (now on Netflix and actually pretty good)
5. The Twilight Zone (again?!)
7. Sabrina the Teenaged Witch
8. Cagney and Lacey
9. Sweet Valley High
10.The Greatest American Hero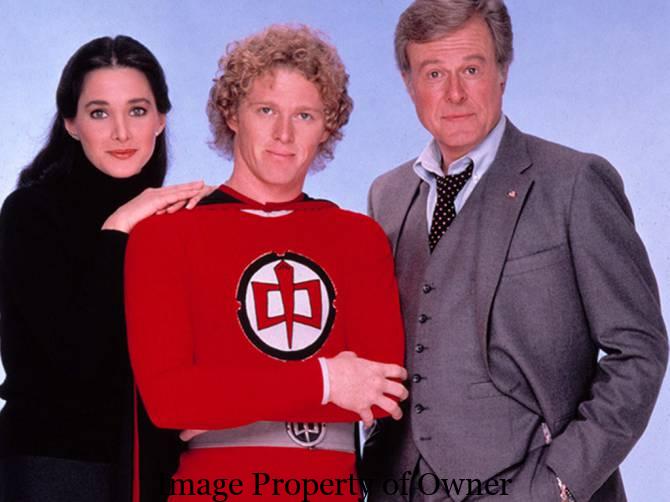 Images property thegamer.com
Looking back over PSAs from the 80s, one thing stands out very clear: while today we're almost expected to know about drugs from the time we're born, then it was the government and everybody else's business to make us aware of what drugs would do to our brain. Clearly awareness didn't keep too many users out of harm's way and neither did letting us know eating unhealthy snacks would make us fat and ruin our teeth or keep us from drinking and driving but we have to give it to the producer's of these old ads- they tried. If you remember Time for Timer, McGruff the Crime Dog, PeeWee Herman telling us not to take drugs or the Jets campaigning against drinking, you'll love this collection of PSA on the Yello80s PSA page from the good ole 80s. If you remember any that aren't listed here, comment below!
Time for Timer You are what you eat!

And there we have it! 24 hours of great old 80s shows for you to explore this 2017 and relive those glorious days all year long. 2017: a great year to live in the 80s!
Courtesy SpudTV

Another classic you don't hear mentioned too often anymore…
Courtesy MrKing21

Oh-bla-dee, oh-bla-dah, life goes on…..
Courtesy RetroTVTube

Emmanuel Lewis was also ultra-adorable in tv adverts but this was his big splash on tv.
Courtesy WREYtube

I'm always surprise at how many people don't remember Night Court- quite a few stars came across this show (Harry Enfield, Brett Spiner, Markie Post) as well as just the goofy characters (Bull, Roz, Dan). Definitely one to check out this year while re-exploring the 80s.
Courtesy 11db11

He won a lot of Oscars later on but Tom Hanks won a lot of hearts with his adorable portrayal of a drag-wearing college joe in Bosom Buddies.
Courtesy squaresyourtrue

Some want Hillary Clinton in the White House, some would prefer Donald Trump. But Yello80s.com is voting for these 4 female candidates who would tear up the world stage and bring America back. Who would you vote for?
The ground-breaking NBC  show The Golden Girls starring Bea Arthur, Rue McClanahan, Estelle Getty and Betty White made us laugh, cry and stand up and take notice that women did just fine after the men left and didn't just fade like flowers once they retired. I've been watching season 1 on DVD and while I've noticed right away that Rose seemed to get dimmer as the series went on, I completely don't recall how the series ended. If you don't recall or never found out, here it is:
Over a 2 part episode, Blanche's uncle Lucas comes to visit and goes out on a date with Dorothy as arranged by Blanche which ends up in a proposal of marriage. Dorothy becomes a Mrs. again and Sophia decides to make a new go of it with the remaining girls rather than remain with Dorothy.
As you can guess, Bea Arthur had left the cast when the series ended in 1992. But did you know the Golden Girls lived on over at CBS? In the show's sequel The Golden Palace, Sophia, Blanche and Rose sell the house and buy a run-down, poorly -staffed hotel. There were lots of guest stars and Cheech Marin was on the waitstaff but against ABC's TGIF block, Palace's ratings fell and CBS cancelled after that first season in 1993. I don't know if I'm cool with my favourite sassy ladies going out into their last years a'la Marigold Hotel but check out the promo and you can decide for yourself:
Courtesy ilovemytele2000

And before you go, check out HuffPost's 14 Things You Never Knew About the Golden Girls