Seems like just about everbody in the 80s put out a holiday single or even a full album- that's a ton of 80s Christmas cheer and we've got so much of it here on yello80s we just had to share with you! Check out the Yello80s Christmas jukebox and jingle bell like it's 1985. We've got Sting, Sheena Easton, Run-DMC, Tom Tom Club, Cocteau Twins, NKOTB, The Jets, Dan Fogelberg, Grace Jones, Dead or Alive, Stevie Nicks and SO MANY MORE!
And while you're at it, follow us on Youtube @Yello80s for all the 80s you can handle!
Summer with the Symphony from
Pittsburgh Symphony Orchestra
is bringing us a ton of 80s this summer- Pat Benatar and Neil Giraldo will be with the Symphony at
Heinz Hall
on Thursday, June 30 at 7:30pm to celebrate 35 years of bringing hits like We Belong to fans everywhere. For tickets ring on 412.392.4900 or visit
PittsburghSymphony.org
Culture Club
with the original lineup will be at
Heinz Hall
13 July, 2016 at 7:30 pm. For tickets call on 412-392-4900  or through
Heinzhall.org
Boy George
is looking pretty slick these days and I'm so glad he's picked a colour scheme. Take a look at one of their recent albums:
Courtesy Boy George
How well do you know your childhood cartoon themes? Most of us can hum along to Transformers in our heads but how well do you know the actual words? No cheating on lyrics sites- try your best with the Cartoon Theme Lyric Quiz! When you're done here, check out the
Fun and Games page
and take our previous trivia challenges!
The 80s were chock full of novelty songs and one-hit wonders; a gold-mine of trivia! Test your memory against our One-Hit Wonder-Ful Quiz! When you're done here, check out the
Fun and Games page
and take our previous trivia challenges!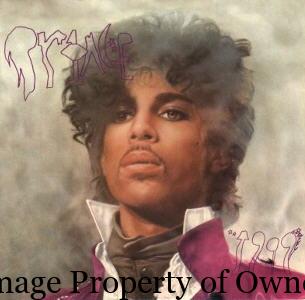 What is UP with all these celebrity deaths this year? We say a big Yello80s goodbye to Prince, passed away this morning, 21st April 2016  Born in 1958,
Prince Rogers Nelson
ripped through the 80s music scene with the coolest of bad boy images and later had the audacity to change his name to an unpronounceable symbol, thereby solidifying his place on locker room posters everywhere. A very talented writer as well as performer, Prince wrote songs for many top artists in the 80s while churning out bestsellers with his band
The Revolution
.  Let's take a look at some facts about the legend: 1. Other names he's gone by: Jamie Starr, Christopher, Alexander Nevermind, The Purple One, Joey Coco,
, O(+>, The Artist Formerly Known as Prince, TAFKAP 2. His childhood nickname was Skipper 3. His religious affiliation was with the Jehovah's Witnesses 4. In 1996 he suffered the loss of his infant son, Boy Gregory 5. He was a fan of The
New Girl
and emailed star
Zooey Deschanel
about guesting on the show 6. Purple Rain was almost written by Stevie Nicks- Prince approached her but she turned him down 7. He played basketball for his Minnesota high school team despite being only 5'2″ 8.
Sinead O'Connor
's hit Nothing Compares 2 U was written by Prince 9. The
Parental Advisory Label
on music comes from
Tipper Gore
's freakout over her daughter listening to Darling Nikki, a Prince song 10. He had a female alter-ego named Camille
Prince on the Muppets Tonight courtesy Shoshana Clinton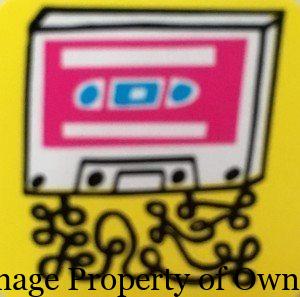 Let's face it: it's tough to find the perfect material gift to convey the depth and feeling of your undying devotion to the love of your life. But in the 80s we had a solution to this universal bugaboo: the
Mix-Tape
. So basically, your love spent many hours by their boombox with a tape recorder recording songs either off the radio or another recorded tape to create the perfect 60 or 90 minute cassette of a custom mix of music whose lyrics said everything they couldn't. You have to admire the effort because in the 1980s there was no commercial satellite or
online streaming
radio to just pause and re-play so it was a one-shot with the radio and a quick finger on the record button unless you personally worked at a radio station or knew a DJ to play
When Doves Cry
over and over and over. Recording equipment wasn't what it is today either (I always got mad static on my tapes). And to add to that, there was always the chance you might finish your perfect mix only to have the tape eaten by your tape recorder. Oh…..no…… So we've established the Mix Tape is really the perfect expression of love for Valentine's. Now we just have to get the rest of the country on board.
Estately.com
 took a look at the top Google searches by state for
Valentine's Day
gifts and Mississippi was the only state with any sense when it came to the best gift out there; the Mix-Tape. It would seem most states are only interested in getting their dates into bed and Oklahoma took particular interest in marriage and couples counseling… hmm… maybe Oklahoma should try a Mix-Tape before throwing in the towel. Who can say no to
Hello
– I'm  not talking Adelle here, I'm talking
Lionel Richie.
Worked for
Barry Goldberg.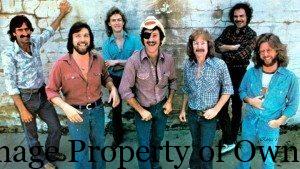 Then you're probably going to like Dr. Hook and the Medicine Show!  Say wha? Younger 80s kids may only remember
Shel Silverstein
(you know, the guy who wrote those books of poems like
A Light in the Attic
and Where the Sidewalk  Ends that kids love and adults hate) for his books but Silverstein, who died in 1999 was a multi-talented man involved in a plethora of platforms and music was one of these. Now I think most 80s kids will remember when AM radio was still a thing (early mornings at my grandparents…gramma off to work at the glass plant…grampa frying up sausage and listening to the news on AM before dawn….) and that's where Dr. Hook and company come in. According to Steve Huey on the Sirius XM app (80s on 8):
Dr. Hook & the Medicine Show's sardonic, country-flavored pop/rock made them one of the most fondly remembered acts of AM pop radio's heyday in the '70s. Although the band had a reputation as a mouthpiece for humorist Shel Silverstein, who supplied several of their biggest hits (including "The Cover of Rolling Stone"), they didn't rely exclusively on his material by any means. And, during their peak years, they were just as famed for their crazed stage antics, which ranged from surreal banter to impersonating their own opening acts.
The band was formed in Union City, NJ, in 1968, when a young singer/songwriter named Dennis Locorriere teamed up with Alabama-born country-rocker Ray Sawyer. Sawyer's distinctive stage presence stemmed from his enormous cowboy hat and an eye patch that hid injuries from a serious car accident in 1967. Sharing the spotlight on guitar and lead vocals, the duo teamed up with Sawyer's bandmates from a group called the Chocolate Papers: George Cummings (lead and steel guitars), Billy Francis (keyboards), and Popeye Phillips (drums). Phillips soon moved home to Alabama and was replaced by local drummer John "Jay" David. Sawyer's eye patch inspired the nickname Dr. Hook, after the Captain Hook character in Peter Pan; with the rest of the band christened the Medicine Show (a possible drug reference), they began playing some of the roughest bars in the Union City area, concentrating mostly on country music out of sheer necessity. Anxious to find a more hospitable environment, the band recorded some demos, and in early 1970 their manager played the tapes for Ron Haffkine, who was working as musical director for the film Who Is Harry Kellerman and Why Is He Saying Those Terrible Things About Me?
Haffkine had been looking for bands to perform the songs written for the soundtrack by Shel Silverstein, an ex-folkie, Playboy cartoonist, and children's author who'd penned Johnny Cash's hit "A Boy Named Sue." He took an instant liking to Locorriere's voice, and became the group's manager and producer, signing them to record "Last Morning" for the film soundtrack and also landing a deal with CBS.Silverstein wrote all the songs for Dr. Hook & the Medicine Show's self-titled debut album, which was released in 1971. The single "Sylvia's Mother," a subtle parody of teen-heartbreak weepers, flopped on first release, but with some more promotional muscle became the band's first million-seller and hit the Top Five in the summer of 1972 (even if many listeners took it as sincere). That year, the band added a full-time bassist in Jance Garfat, as well as another lead guitarist, Rik Elswit. Their second album, Sloppy Seconds, was again written by Silverstein, and featured more risqué material, perhaps in response to the success of "Sylvia's Mother." "The Cover of Rolling Stone," written specifically to get the band featured on same, became another Top Ten smash in early 1973, and Rolling Stone soon granted the band's wish. However, following it up proved difficult. Drummer David left the group in 1973, to be replaced by John Wolters; the title of their next album, Belly Up, was unfortunately prophetic, and the band filed for bankruptcy in 1974 (partly as a way to get out of their contract with CBS).
Now known simply as Dr. Hook, they signed with Capitol in 1975, debuting with Bankrupt, which began to feature more group originals. A cover of Sam Cooke's "Only Sixteen" returned them to the Top Ten in 1976 and revitalized their career; although Cummings left the band that year, further hits followed over the next few years in "A Little Bit More," "Sharing the Night Together," "When You're in Love With a Woman," and "Sexy Eyes." 1979's Pleasure & Pain became their first gold album, cementing the band's transition into disco-tinged balladeers. However, Elswit had to leave the band for a year after developing cancer; he was replaced by Bob "Willard" Henke, who remained in the lineup after Elswit's return. Ray Sawyer, however, did not; dissatisfied with their newly commercial direction, he departed in 1980, robbing Dr.Hook of, well, Dr. Hook.
With Rod Smarr replacing Henke, the remainder of the band switched from Capitol to Casablanca, with very little success; after a few bill-paying tours, they finally gave up the ghost in 1985. Locorriere became a session and touring vocalist, backing Randy Travis in 1989, and in 1996 recorded the solo LP Running With Scissors. Sawyer still tours under the Dr. Hook name, though he licenses it from Locorriere. Drummer Wolters died of cancer in 1997.~
Steve Huey
Dr. Hook "Carry Me, Carrie" from Shel Silverstein's housebook courtesy Ronja's Dr. Hook Channel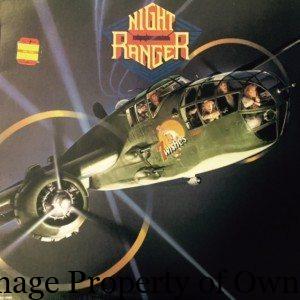 Check out the
Yello80s Hits Jukebox on Youtube-
a playlist of the popular, wild, weird and eclectic from the best music decade in history! We're at 842 hits and always counting! If you've know of a song you'd like to see on the list please fill out the contact form! If you've got your own awesome 80s playlist you'd like to have included in the Hits Jukebox let us know too!  We've just added a ton of early 80s hits so as always, follow
Yello80s on Youtube
. We're thinking of making You're a Friend of Mine the unofficial Yello80s theme! And in the meantime, check out these gems:
Disclaimer: as 80s kids will know, there was some questionable imagery in some videos and Yello80s is not responsible for content so keep in mind that all videos are a PG or higher. They are included here as a historical record of the pioneering work that was done by these bands in the medium of music video. 
Pablo Cruise- Cool Love courtesy moriooky
Bruce Willis- Respect Yourself courtesy CLASSIC HITS
Clarence Clemons & Jackson Browne – You're a Friend of Mine courtesy ClarenceClemonsVEVO
General Hospi-Tale by the Afternoon Delights courtesy PikaB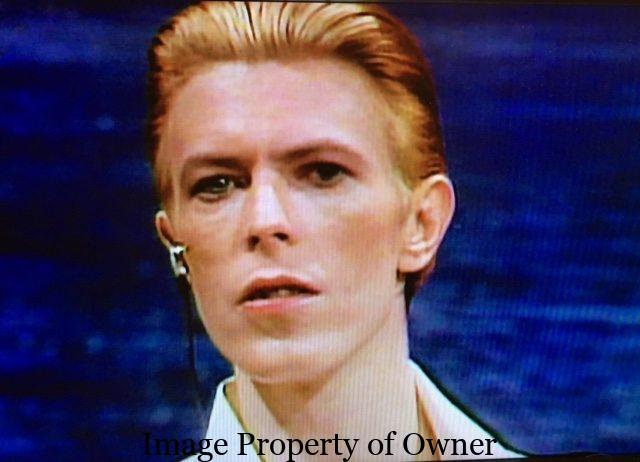 David Bowie: Rare and Unseen was published by Wienerworld (not making this up) in 2010 but I checked it out from the library following the death of the music mogul from liver cancer in January out of curiosity. It was very interesting. Several interviews were included and better still, Bowie's mercurial commentary on these years later. I've heard it said that Mr. Bowie was a gentlemen and in his interview with Russell Harty I'm not sure I'd have been so polite. Several times he lets Mr. Harty know he is getting into personal territory asking about his wife and child with perfect gentility. It was the strangest interview I've ever seen from the setup to the questions. It often felt like Mr. Harty was persistently trying to give an insult in the form of a question and at the end when Mr. Bowie states he would like to do a longer interview with him and with a phone-in option for fans, the interviewer act somewhat surprised. I'd be surprised too if I'd acted like that towards my guest star!  There isn't a ton of music on the disc though there are some interesting clips of live performances but I recommend it for fans or just those with a curious bent.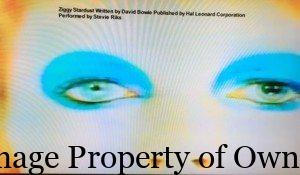 Something I did wonder about were Mr. Bowie's
eyes
– I'd always thought they were 2-coloured and Time Magazine clears up this mystery: Mr. Bowie had been hit by a friend in a skirmish over a girl as a teenager and his darker eye had been scratched. The pupil permanently dialated, making it appear darker. He did indeed have a skewed sense of perspective from this all his life.
Sources
:
David Bowie: Rare and Unseen
Time