These Christmas Muppet Baby dolls were sold as Christmas premiums at McDonald's in the 1980s.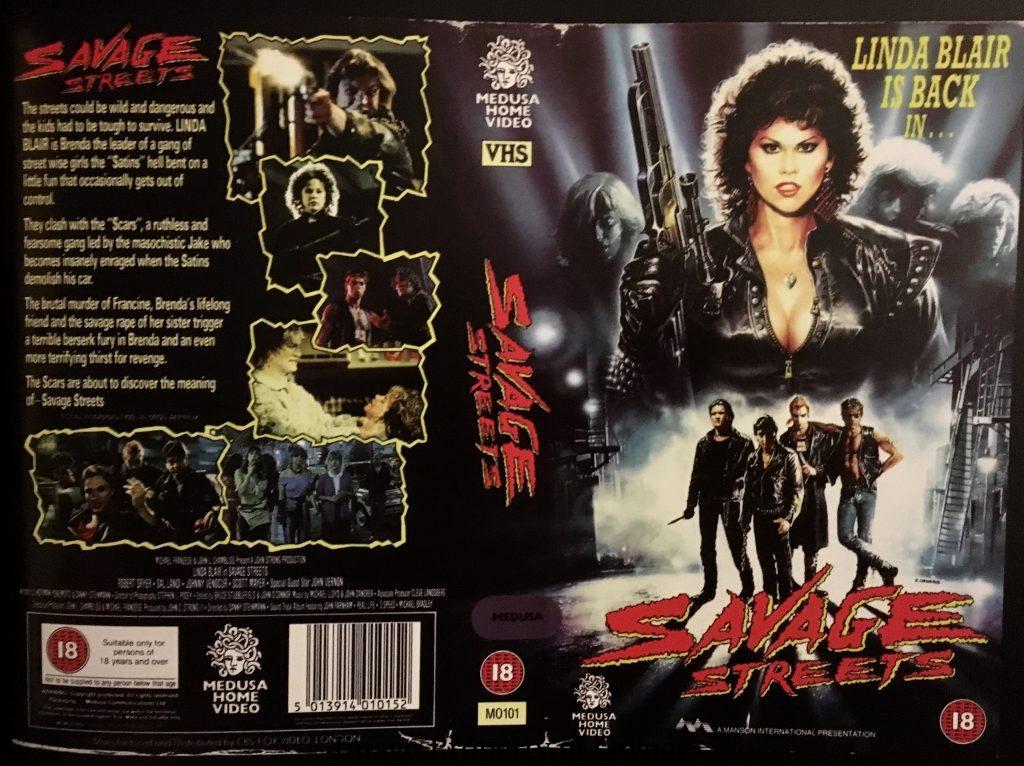 Linda Blair
may be best remembered as the spawn of Satan but she has gone on to have a pretty decent work career and appeared in quite a few films in the 1980s.
Savage Streets
earned her a
Golden Raspberry Award for Worst Actress
in 1984 but she looked pretty badass at least.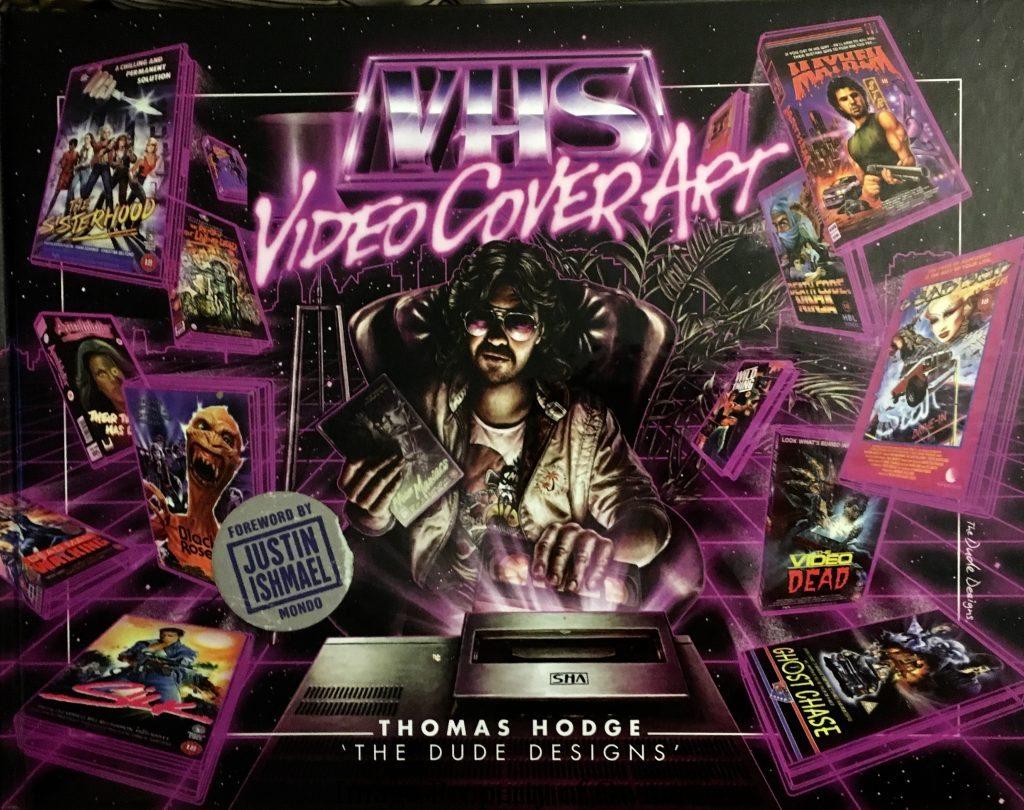 If you liked this post,
VHS Video Cover Art by Thomas Hodge
/
The Dude Designs
 (
Schiffer Publishing
) is available on
Amazon
, chock-full of gorgeous VHS cover art from the 80s from forgotten gems to total camp and a total run down video rental memory lane. Yello80s.com does
not
endorse adult material so be warned there is explicit art in this volume. This is not a sponsored post, just an appreciation of great 80s art.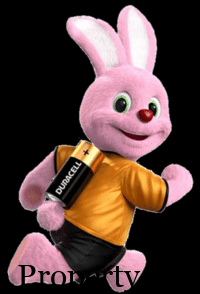 I was never a history buff as a kid but I like any kind of tidbit as a grown up so here's some random stuff I came across about the 80s: 1. 1983:
Bill Gates
became the richest man in the world for inventing Windows. 2. 1987:  Prozac comes out on the market in the US 3. 1987: Red Bull began using it's 'Gives you wings' catchphrase 4. Cell phones in the 80s could weigh in at as much as 20lbs. 5. 1983: the 'lost diaries' of Hitler were published and then exposed as frauds. 6. 1983:
Karen Carpenter
died from anorexia nervosa (heart failure related to the disease) which led to previously unknown awareness around the world of eating disorders. 7. 1986: the
American Girl dolls
are introduced to market. 8. Nickelodeon as we knew it in the 1980s was a 1979 remake of the Pinwheel channel through
Warner Communications
9. The
Energizer bunny
danced across tv screen in U.S. households but across the world the
Duracell bunny
did. Duracell first came up with the bunny idea but failed to renew their U.S.  trademark in the 1980s and Energizer snapped it up. D'oh! 10. Shows you probably don't recall from the 1980s: Fathers and Sons, Mr. President and
Baby Makes Five
, all starring
Andre Gower
.
Baby Makes Five opener courtesy Gilmore Box
Sources
:
Anna Roditi
Fun Trivia.com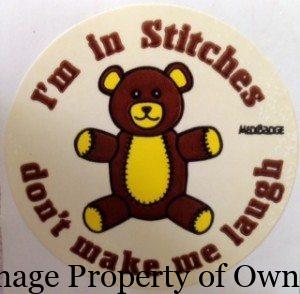 Ok
Google
fans, I know how religious you can be and it is true, my house is becoming a temple to the Google Maps eye in the sky too (I don't remember when my husband last looked at me with that stupid  Google Glass- j/k he's getting better) but at the moment I'm taking a class on
Coursera
called
Understanding Media
by Understanding Google and a classmate posted about an alternate search engine called
 Million Short
where you can search for a topic and have the engine discard up to 1 million top returns which is great because if you search for '1980s' on Google you are going to get at least the 1st same ten results from now until the next 80s rolls around- that's just how Google works.
So I tried One Million and brought up some of these gems:
Retro Housewife.com 
 (boy is this a loaded site!)
Popular Nostalgia 1980s (UK)
Free 80s music
 (jukebox by year)
80s Games online 
  (multiple platform games)
NationWide Picture Cars
(movie car broker for 80s cars)
Awesome 80s
(on this date in the 80s… also covers 70s and 90s)
My husband and I went to see Eddie Izzard earlier this evening at the Byham Theatre in Pittsburgh and he was just enchanting. There's a good documentary on his life and early works on Hulu- Believe: the Eddie Izzard Story. He was a contemporary of Hugh Laurie, Stephen Fry, Emma Thompson and the Monty Python gang in the 80s and 90s and those rivalries and partnerships helped shape his act today. I couldn't find a year on this but I know it was an earlier gig of
Izzard's- watch here
.
Image property of
hairtsyleforgirls.com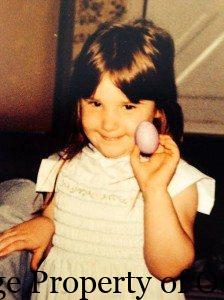 Let's be honest, Easter in the 80s was pretty much like Easter in every other decade except perhaps for the amount of candy and junk available for the bunny to tote along and perhaps the loss of those pre-70s REALLY SCARY TO HELL
Easter Bunnies
mothers insisted scarring their children for life with for an Easter photo at the mall everyone would remember. The reason for the season hadn't changed; people still piled in the car on
Easter Sunday
Best to go to church, stole candy from their brothers and sisters; hunted for their basket on Easter morning and dyed eggs with those PAAS kits. What the 80s could claim solely, however, was the
Cadbury
Easter Bunny (known as the "Clucking Bunny') hopping onto screens everywhere to lay Cadbury Creme Eggs in 1982 (the
Cadbury Creme Egg
itself as we know it today debuted in 1971 but he bunny ads are only shown in North America- lucky us!).
Cadbury Bunny Tryouts courtesy McGuireLindsey
Decorating for Easter has always been a favourite pastime; getting those cheap plastic eggs strung up over the bushes, placing panoramic sugar eggs and crosses on the dining table just so, dying real eggs and buying pysanka eggs because who has time for that? I recall most houses getting those cheapo plastic blowup bunnies holding a carrot from Kmart and tying them to the porch or just to poles outside in the yard like some kind of warning that the Big Bunny better bring chocolate and none of those RainBlo eggs or else. Our own particular colouring tradition came from my Grampa J- he always dipped the last egg into all of the colour pots to make a nasty looking grey egg for some reason. I dunno but we still do it every year!
Russel Stover
coconut creme egg and a white chocolate cross. My mum was partial to those malted Robin Eggs and the little chocolate baskets with chocolate eggs (that one bought at an actual candy store and not through the checkout of
Dollar General
) and my dad was partial to those 1 lb chocolate eggs with the peanut butter filling and a sugar flower on top though he usually ended up getting something like a Pizza Hut juice glass. One year he got Grumpy Bear and I got
Tenderheart Bear
although he'll argue to the death the Grumpy Bear glass was in my basket. Nice try pops. And I think I was the only kid in school who hated Peeps.
The particular draw about church at Easter was taking home a lily from the altar and showing off my new little purse with a clasp (extremely
haute couture
) that fit all of a golf pencil, string of mardi gras beads and possibly half of a mini New Testament. I didn't always understand that portion of the Gospel and after I'd shown off my stuff and bragged about my
Easter basket
I was just trying to get home
to it
because frankly, Easter clothes itch and we didn't have any of those Resurrection Rolls or cool crafts they have now to keep kids quiet during Sunday School because of course this is the most important holiday in the
Christian year
. And there was no getting out of Easter Service- my mother was the pianist and choir director.
Sources
:
Kitchen Daily
Wikipedia
The internet was pretty young in the 1980s but even then '
memes
were taking form. Take, for example, L337speak (
Leetspeak
) – the preferred jargon of the internet 'elite' at the time. ( You can translate all your favourite sayings into L337 and back again on
Brenz.net
 for an afternoon of geekdom btw)
1 L0\/3 7|-|3 80$  = I love the 80s
Or
Godwin's Law
which came out of insatiable arguments on
Usenet
. Though it was the 90s that really defined memes and the aughts that pushed them into our everyday lives 24/7, we can thank the 80s for getting them started.
CNN
Edition has a nice article on some of the more unforgettable moments of internet stardom by
Ben Huh, founder of Cheezburger,
the
meme to own them all. 
  Check out Cheezburger's meme database to keep up with the times-
"All your memes are in our base!"
Although not created in the 80s, this is the 80s meme for me:
image: cheezburger.com
If you were Steve Jobs what would you leave in a time capsule?  Not much, it turns out. I was insanely curious when I saw this headline from the
Guardian
:
Steve Jobs
' Lost Time Capsule Found After 30 Years but turns out the main artifact was Steve's personal mouse from
Apple's
80s computer flop
Lisa
. Historic, yes, kind of disappointing?
You bet.
Okay I say that because Jobs was such a visionary and had such impact on the tech of today I guess I was expecting some personal projects that would have us going, holy crap, that guy was a
demigod
! And though I don't believe that of anyone, I guess with my love all things 80s and all things Apple, I
want
to. In any case, it's definitely worth it to head over to the Guardian for the
video of what else is inside that capsule. 
Updates to the
Fisher Price Toys 1980-1990 p
age check em out 🙂