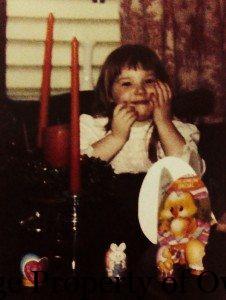 What defines holidays more than those special foods prepared or available only during those times? I can't fathom a Valentine's without those nasty little conversation hearts or an Easter without the Cadbury Creme Egg Bunny hawking those delicious English eggs. What holiday treats did you most look forward to?
Valentine's
1. Brach's cupid mix 2. Cherry Jelly hearts 3. Chocolate covered whipped marshmallow hearts 4. Brach's Cherry Cordials 5. Conversation Hearts 6. Little Debbie Be My Valentine cakes 7. Little Debbie Be My Valentine iced brownies
Spring
1.McDonald's Shamrock Shakes (
make your own with the recipe on our 80s recipe page!
)
Easter
1. Cadbury's Creme eggs 2. Cadbury's Mini eggs 3. Brach's Easter Mix 4. Jordan Almonds 5. Panorama Sugar Eggs 6. Coconut Nests 7. Jelly Beans 8. Foil Eggs 9. Palmer's chocolate crisp coins, bunnies 10. Chocolate Crosses 11. Chocolate figures in dark, white or milk chocolate
12. PAAS dye kits 13. M&M's pastel Easter candies 14. Hershey's Chocolate bunnies 15. Hershey's pastel Easter kisses 16. Hershey's pastel Miniatures 17. Whopper's Robin Eggs 18. Marshmallow Peeps 19. Jelly Bird Eggs 20. Brach's Jelly Bean Nougat 21. Brach's Chocolate Covered Marshmallow Eggs 22. Reece's Peanut Butter Eggs 23. Mon Cheri Easter Eggs 24 Little Debbie Easter Basket Cakes – vanilla or chocolate 25. English Easter Eggs
Christmas
1. Chocolate "gold" coins 2. Brach's mellowcreme Christmas mix 3. Hershey's Christmas kisses 4. You mom's or church's or scout's cookie exchanges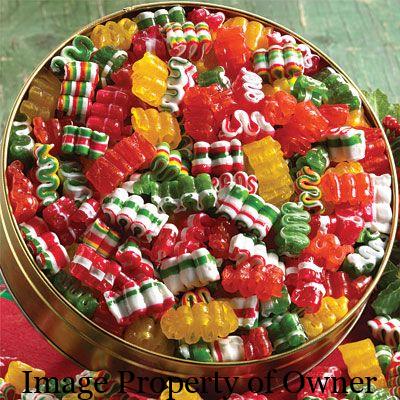 5. Whitman's Samplers 6. Russell Stovers boxes 7. M&Ms Christmas colour candies 8. Brach's Christmas Peppermint Nougats 9. Nestle Crunch Christmas Bells 10. Cadbury Christmas Decorations 11. Chocolate Advent Calendars 12. Brach's Holiday Mix (hard candy) 13. Brach's Cut Rock 14. Christmas Ribbon candy 15. Brach's Spice Drops 16. Little Debbie Christmas Tree Cakes 17. Little Debbie Christmas Tree Brownies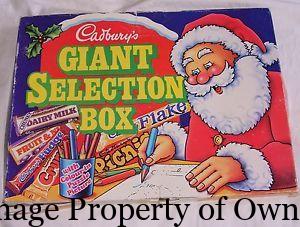 18. Candy Selection Boxes 19. McDonald's Eggnog Shakes
Hallowe'en
1. Candy corn 2. Brach's Autumn Mix 3. Reese's Pumpkins 4. Mallow Pumpins
Thanksgiving / Fall
1. Brach's Harvest Mix 2. Brach's Indian Corn 3. Kraft Milk Caramels (for caramel apples) 4. Candy apple kits (dips, wrappers) 5. Little Debbie Fall Party Cakes 6. Little Debbie Fall Tree Cakes
Back to School
1. Kinder Eggs 2. Little Debbie Zebra Cakes 3. Tootsie Pops 4. Charms Blo-Pops