Fisher Price music box radio

McDonald's fry Kids

9″ Rainbow Brite and sprite

Coleco headmold #9 AA

TAF yum yum

Pony Friend Kingsley Lion
Calling all toy fans in the Pittsburgh area! This Saturday October 13th in Munhall Yello80s will be selling lots of 80s goodness along with many other vendors of vintage toy awesomeness at the Too Groovy Toy Show! Check out the times below and make sure to visit the Facebook page! See you there!
Thanks to one collector's careful archiving we now have another huge update on the CPK names page #3, bringing the list to the point we're gonna need another page! Browse all three pages for some awesome CPK history and if you're renaming a 'Kid, customizing a 'Kid or naming an actual kid, there's plenty of names here for inspiration.  On to the names!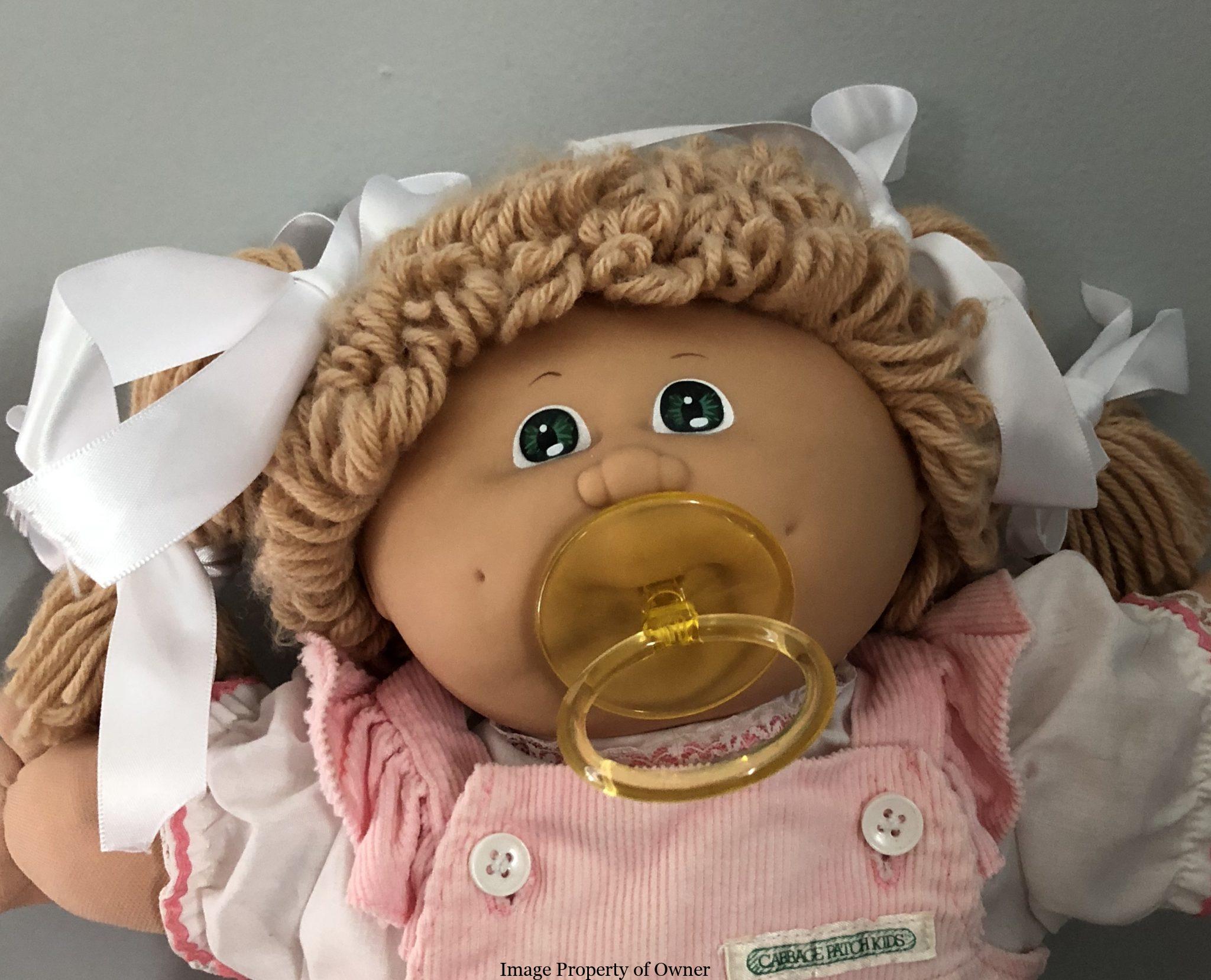 If you were a kid in the 80s or had kids in the 80s you probably remember the years when America thought of Bill Cosby as the world's greatest dad and amateur ice cream man, hawking Jell-o Pudding Pops in a series of commercials where the comedian put on his Dr. Huxtable act with a bunch of other people's kids. And what a brilliant idea! Prepackaged pudding – meets – ice cream, two of everyone's favourite desserts with the all-American Jell-O logo slapped on the box. But sometime in the mid-90s parent company General Foods (who also brought us those ridiculously melodramatic ads for the powdered International Coffees) pulled the plug without warning on the pops. So whatever happened to Pudding Pops?
For starters, despite internet rumours you may have heard, Jell-O Pudding Pops are still off the shelf, so let's get that out of the way.
General Foods seemed to be on a roll following the original 1979 Pudding Pops with Gelatin Pops and Fruit Bars, with $300 million a year in popsicle sales just 5 years after launch. But somehow with all that money coming in, it still didn't justify the cost to put the product out for a company who was bought out in 1985 by Phillip Morris and combined with Kraft Foods in 1990. So, the pops were dropped. They tried again in 2004, licensing the Jell-O name to Popsicle brand (they make Fudgsicles) who used the same molds as the originals but slightly changed the formula, resulting in not-a-pudding-pop that reflected in poor product sales. While they did last until 2011 somewhere in space-time, Popsicle pulled the new Jello-O Pudding Pops off the market that year without official explanation.
Now there are other, inferior pudding pops out there by companies like Kemp's at Target but these clearly lack the crisp thin coating the official pops had back in the 80s that held the whole works together while the pudding softened. Now a die-hard fan reports that Giant Brand Pudding Pops sold at Giant Food Stores are the closest ever made but if you're really jonesing for a good old pop, Jell-O does sell pop-making kits all over the place with the molds. And here's a pro tip: freeze 'em, dip 'em in cold water and freeze 'em again for that authentic icy crunch.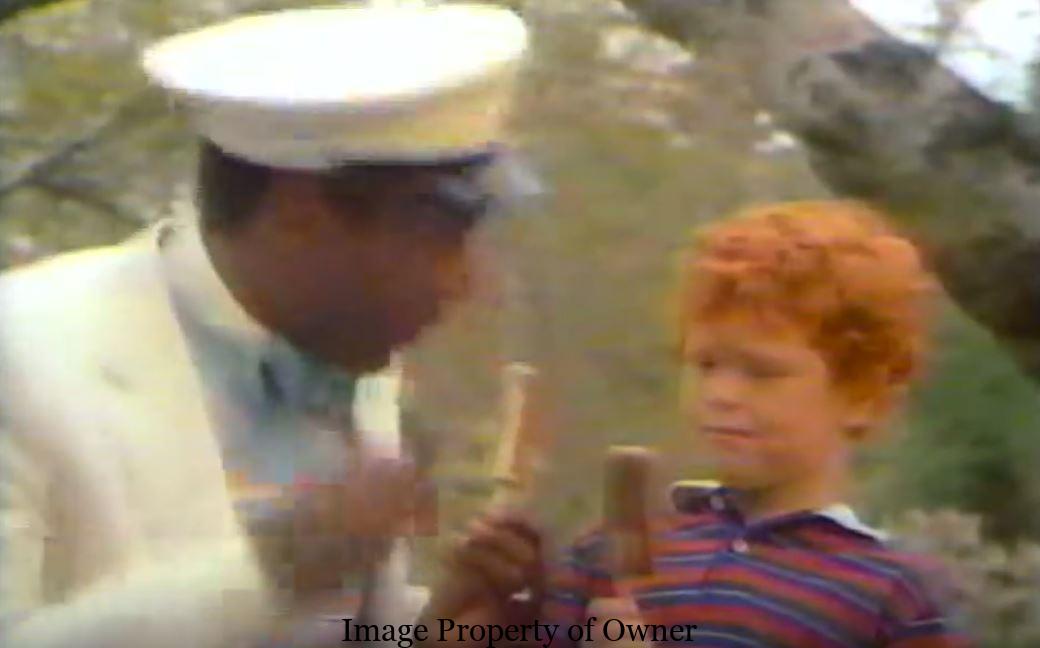 I don't know where you live but the heat's been pretty much all anyone can think about here. Let's break out the cool crayons and colour some ponies in the snow!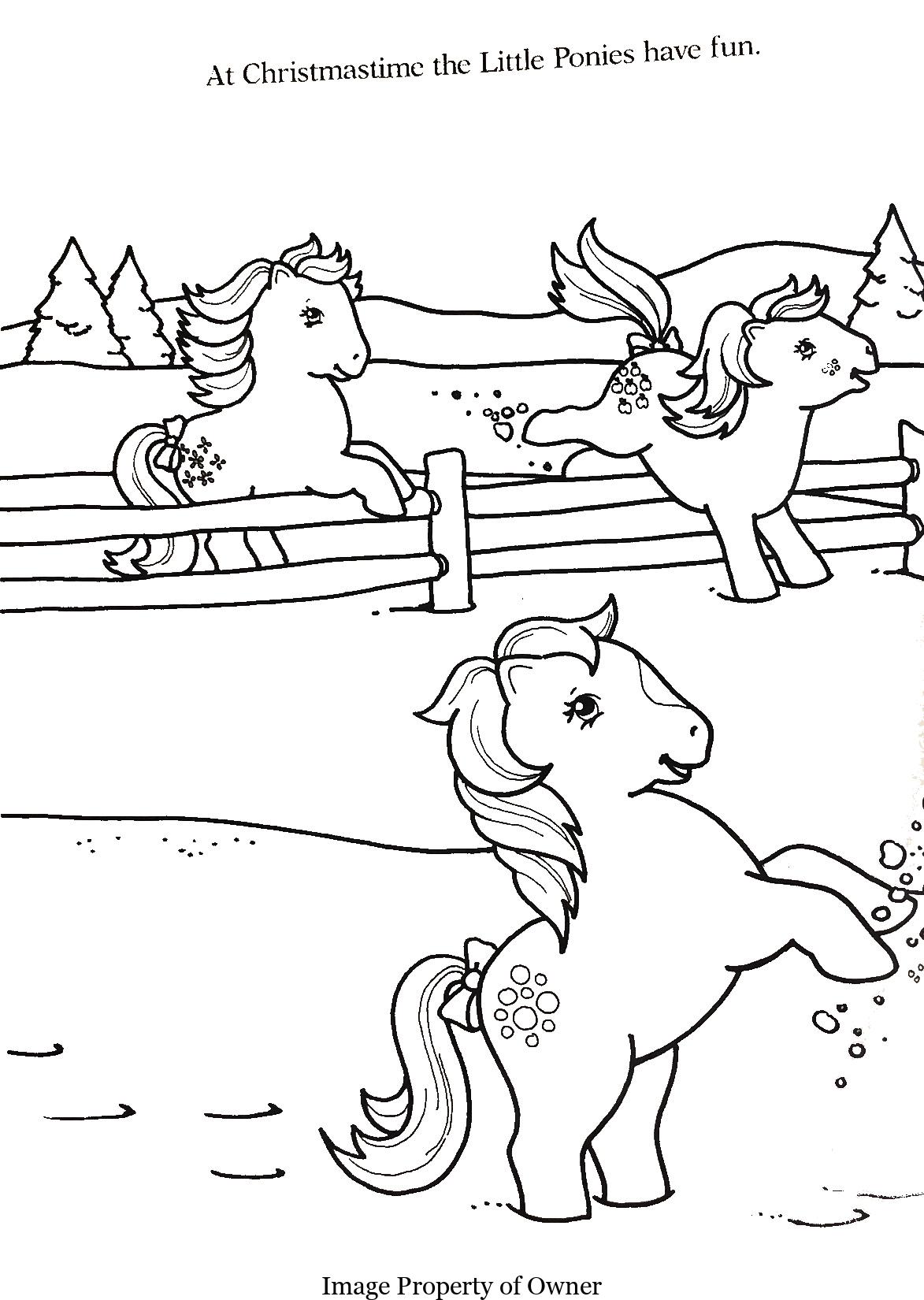 For the many CPK fans who visit Yello80s every month I have some CPK items up on eBay for sale under Seller ID: Aeru2 (individual links to auctions by photos). Check out these vintage poseable cuties from Panosh Place/ Coleco, many more photos on listings:
Football boy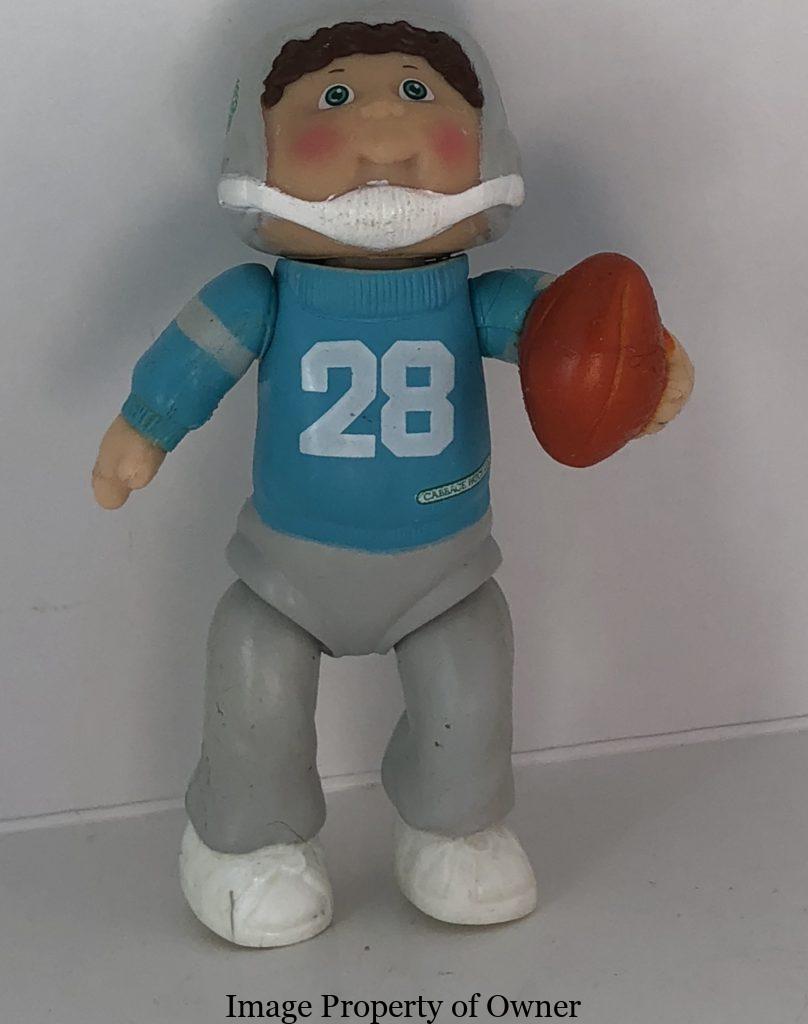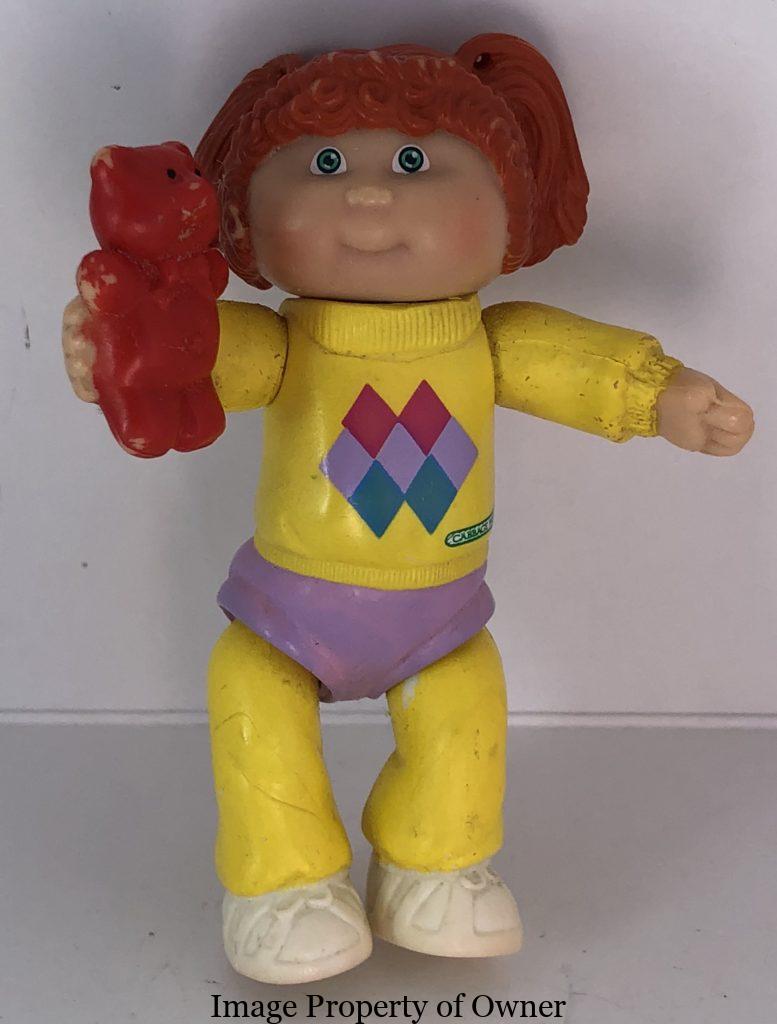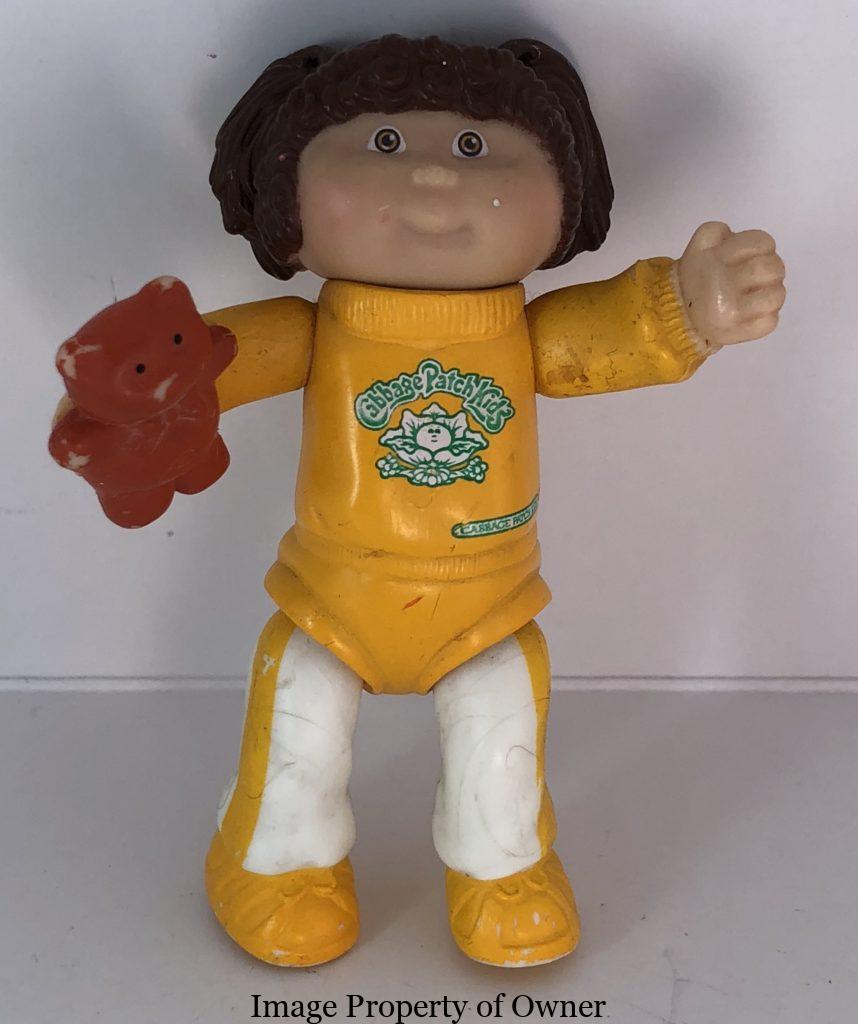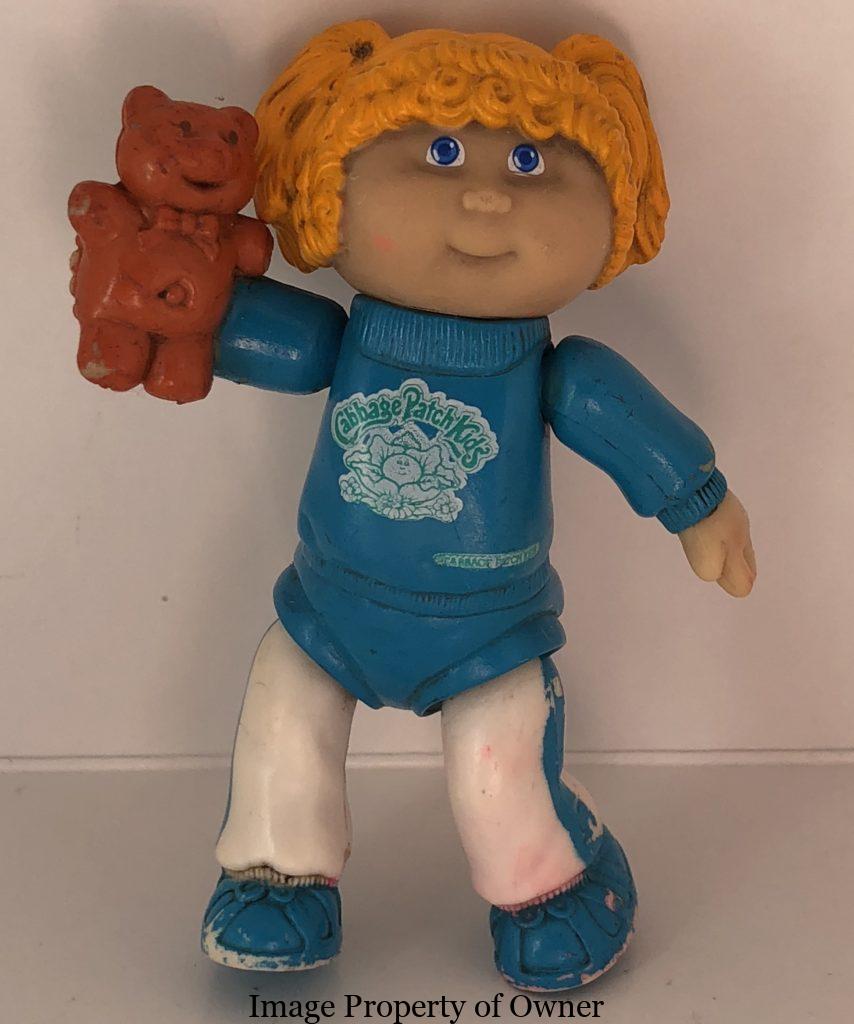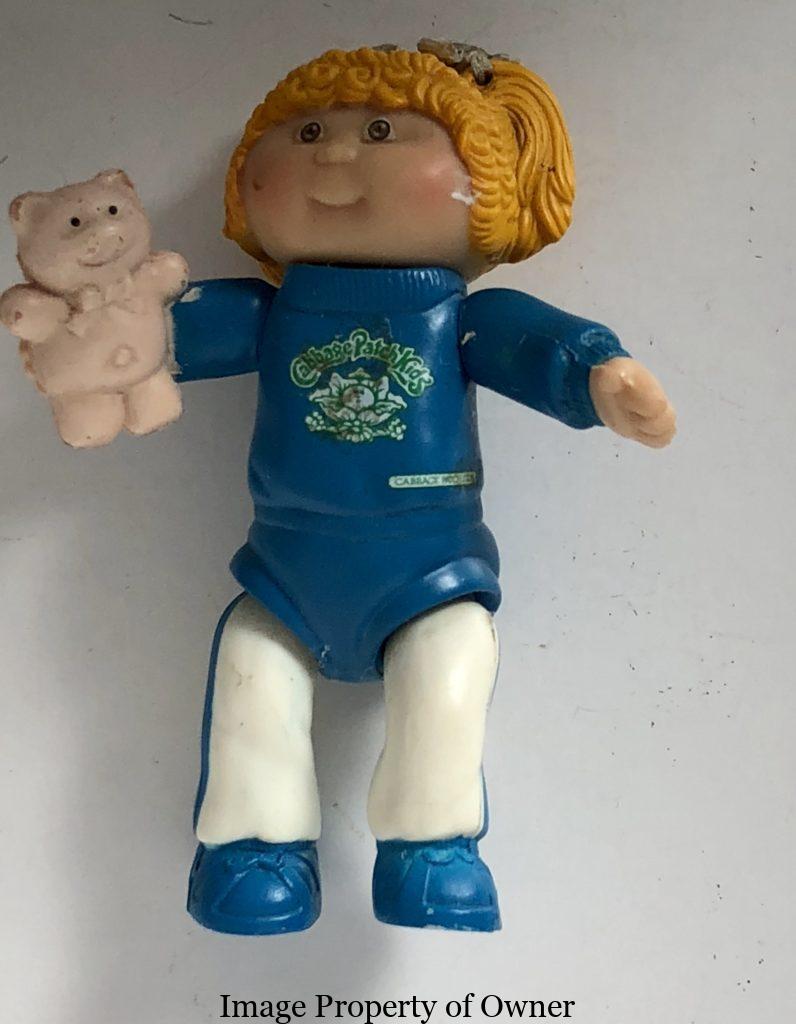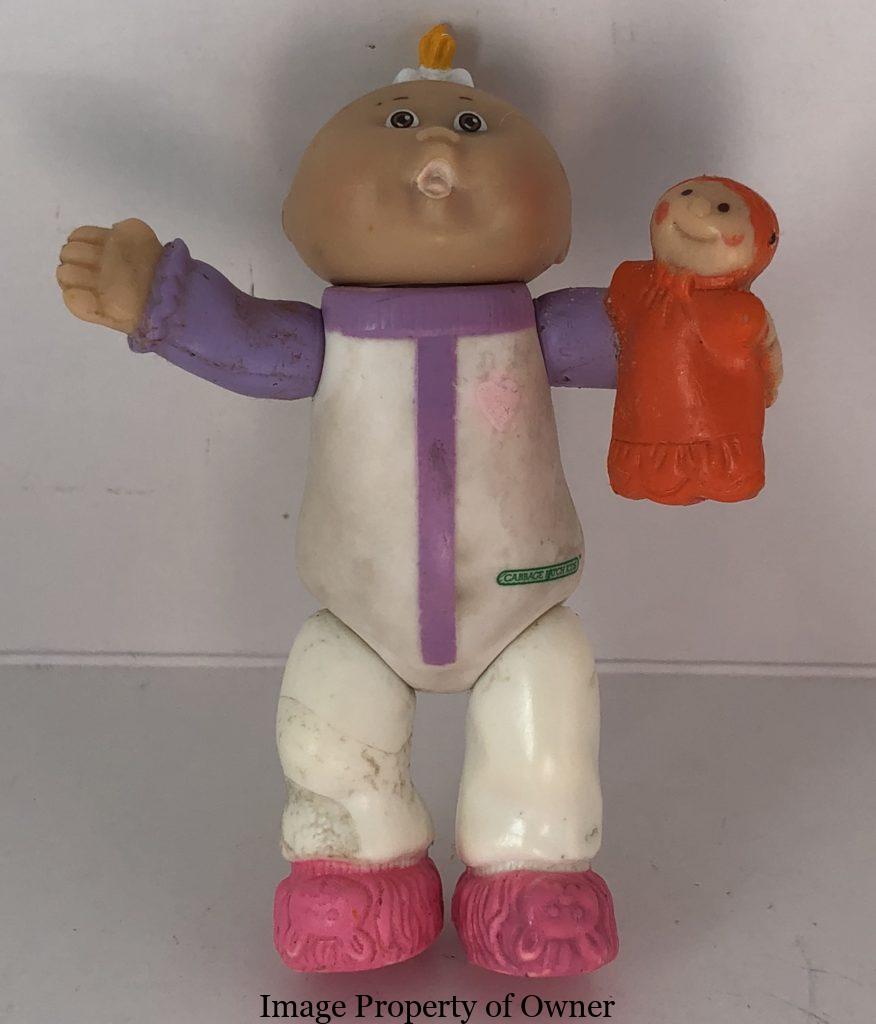 In 1982 a gentle picture book by Raymond Briggs about a boy's nighttime adventure with his snowman was brought to life to become a beloved 80s animated classic: the Snowman. This wordless animation introduced a new classic Christmas tune Walking in the Air to the world. When the special aired in the UK it originally had an introduction by Briggs himself speaking about his own boyhood Christmas but in subsequent airings had alternative openers including one with David Bowie, which is the one which aired in the US. For the film's 20th anniversary DVD release yet another, animated opener was recorded. Here is the original special with the Raymond Briggs operning as it was intended to be viewed:
The Snowman courtesy xBeps

Yay-ay! It's anothee birthday for Yello80s! Let's have a nostalgic look at what was on tv this very day back in the day:

Courtesy The Museum of Classic Chicago Television (www.FuzzyMemories.TV)


Courtesy The Museum of Classic Chicago Television (www.FuzzyMemories.TV)

Commercials, 1985 courtesy Pannoni 9

Courtesy marcowuzmypimp



Courtesy WhooshWhooshHere

Courtesy ClassicDoc

Well fellow 80s kids, 2017 was yet another bumper year for 80s throwback so let's get to the best of the best for your 80s-themed Christmas hauls and here's this year's big Yello80s Wish List for everybody on your list:
Care Bear union suits. These debuted at Target over the Hallowe'en season with Gumpy for guys and Cheer for girls. They're pretty roomy and very soft and you can still pick them up through Hot Topic.
Care Bears Polite and Perfect Panda Kidrobot dolls. Very sweet "dunny" renditions of the lost care bears Perfect and Polite Panda as well as some of their friends can be ordered direct from KidRobot.
Rainbow Brite complete collection on DVD. I can't believe it's taken so long but finally the whole series is in one place! Catch it at Hallmark.
Rainbow Brite dolls. To date, Rainbow Brite, Tickled Pink, Stormy and their respective sprites and horses are available in full size from Hallmark along with a ton of new paraphanelia including books and ornaments. All available at Hallmark.
Super Mario Brothers ugly sweaters from Target. Target has done us proud with a ton of 80s stuff this year but these so-ugly-they're-cute sweaters will do you office-Christmas-party-proud.
Puppy, Pony and Kitty Surprise are all back around with the ultimate surprise- how many babies will you get?? Find em at Walmart.
Fat-Bottomed Girls still make the world go round with an ultra deluxe box set of Queen's hits, Queen: News of the World. Pick it up at Amazon.
Cabbage Patch Kids are back all over the place but for handstitched originals you've got to go right to the patch at Babyland General.
Hallmark took a couple of years off between G1 My Little Pony ornaments after their Cotton Candy issue, but they're back with a real classic- you can pick up this sweet Moondancer ornament at Kohl's.
Last year the My Little Pony G1 pegasus Firefly mini and book box set was out at Barnes and Noble and featured some nice backcard artwork but was a little skimpy on the likeness of the actual horse. This year you can get a much nicer Glory and hopefully some more of that awesome artwork in the accompanying book at Barnes and Noble.
Colorforms are out again this year and we've seen Holly Hobbie and Snoopy so far at Target but you can pick them up at Land of Nod too.
Fisher Price was a huge part of most kids' Christmases from the 1950s and still today. Pick up some 80s favs at Target including the classic tape recorder, chatter phone and music box record player.
Best Buy comes out of left field with every boys' favourite stocking stuffer redone by KidRobot: MAD BALLS!
Your kids can still rise to the top of playground-envy with several styles of BMX bikes found at Dicks Sporting Goods.
If you loved toting around your shackled My Pet Monster on the schoolground, you can be a hit at your next 80s party with the complete Animated Series on DVD at Amazon.
Those legendary battles between the folks over Trivial Pursuit can live on in your own home with the Classic Edition from Walmart.
Christmas trees will rejoice with several 80s themed keepsake ornaments including the wacky Beetlejuice and Skeletor from He-Man: Masters of the Universe available in stores and online through Hallmark.
Fans of the 80s old and new who have latched on to Stranger Things will love pulling an all-nighter with Hasbro's Stranger Things Monopoly Edition at Walmart and rocking out in Dustin's very own trucker hat available from multiple Ebay sellers.
And last but not least, this year has been inundated with plug and play 8 bit consoles celebrating the glory days of the arcade. Choose from Pacman Connect and Play, Frogger Plug and Play, Space Invaders TV Game, Ms Pacman Plug and Play, Jakks Atari Classics 10 in 1, Commodore 64: 30 Games in 1 Joystick, ColecoVision Flashback, Atari Flashback 5 and so many more on Amazon.
Everything seems like it was better when you were a kid, or that's what people like to think anyway. In the case of holiday candy though, we definitely had it best when we were kids. Consider the makings of an epic 80s trick or treat haul:
Sugar Daddy
Mike n Ikes
Bach's Harvest Mix
Popcorn balls
Punkys
Sour Patch Kids
Pixy Stix
Candy cigarettes
Bubble gum cigarettes
BB Bats
Charms Blo-Pops
Tootsie Pops
Csndy apples
Indian corn
Tootsie Rolls
Midgees
Dubble Bubble
Kraft caramels
Candy necklaces
Nik L Nip Wax bottles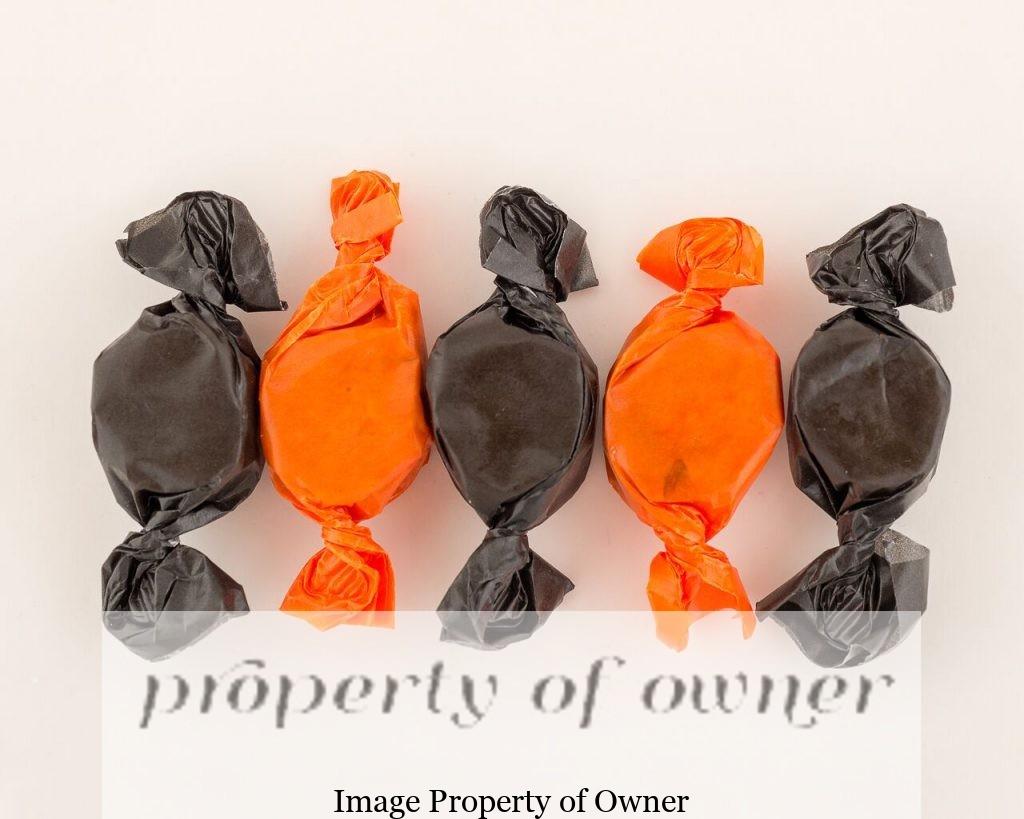 wax lips
Peanut butter candy kisses
Juicyfruit gum
Nerds
Smarties
Funsize (back when they were short and fat) candy bars-
Milky Way
Hershey Bars
Reece Cups
Whoppers
Heath Bar
5th Avenue
3 Muskateers
KitKat
Crackle
Mr.Goodbar
Special Dark
100 Grand
Raisinets
Oh Henry!
Butterfinger
Baby Ruth
Clark bars
Junior Mints
Milk Duds
Snickers
Almond Joy
Mounds
Peppermint Patty
Skittles
Bottlecaps
Runts
Spree
SweeTarts
Gobstoppers
Now and Laters
Chicklets
Tart n Tinys
Brach's Royals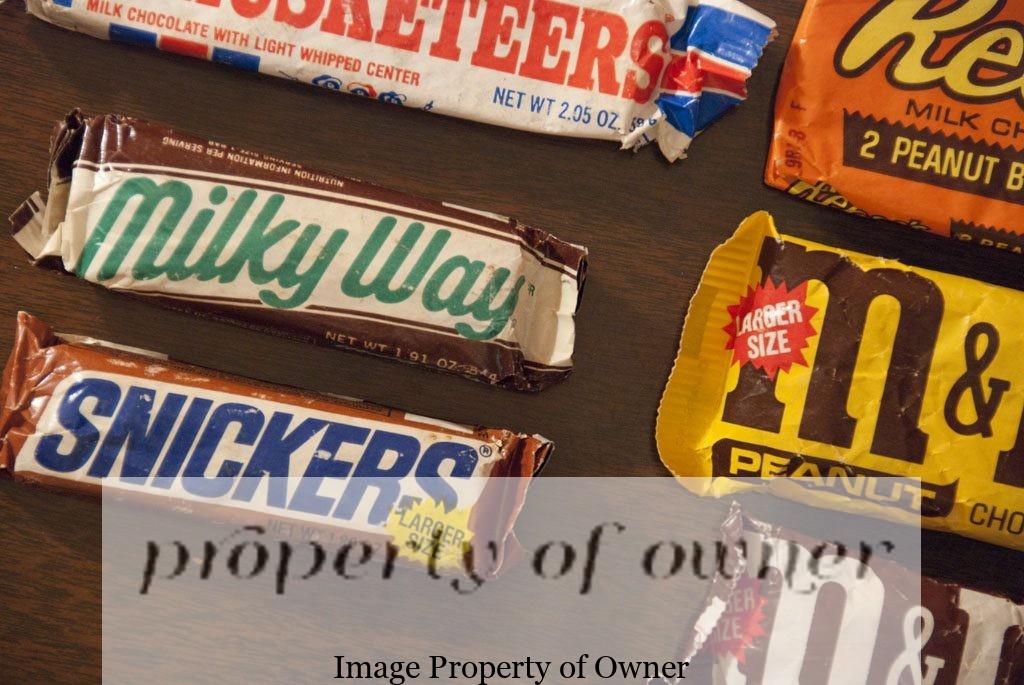 Banana Splits
Laffy Taffy
Starburst
Bit o'Honey
Woowee Whistles
Bonkers
Jelly Nougats
Indian salted Pumpkin Seeds
Chups Chups
Melody Pops
Razzles
Wacky Wafers
Chewels
Feuit Stripe gum
Sixlets
Tops Bubble Gum juice
M&Ms
Brach's scary tart snacks
Lifesaver creme suckers
Charms
Dinosaur Eggs
For more Halloween Candy goodness from the 80s check out our Pinterest Board!