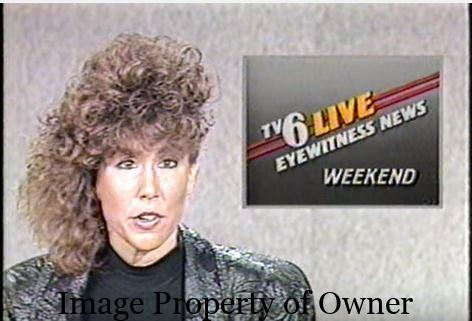 Hey fellow 80s children!
It's only January and at Yello80s we've got the fever already! Winter in the Northeast this year has been a series of blizzards and fall-like days in such a quick succession I'm nearly dizzy and need a fresh change of pace right NOW! So as you can see, Yello80s is getting down with a new look and a new focus.
Right now the site is in maintenance mode with lots of file cleanup and some rearranging. If you'll notice the navigation menu has been cleaned up and focuses more on what you want to read. In the immediate future more work is being done on the reference pages so many of those Good Luck Bear construction pages will be disappearing this year and replaced with everything you want to see from popular 80s culture.
This does mean less posts will be going up on the site. But fear not- plenty of radical 80s content is still headed your way on our Facebook Page, Instagram and Tumblr so make sure you follow us using the links to the right.
Baby Susie is a Best Friends pony issued in the UK. Like the Pony Pals, Best Friends ponies came with a little friend but these were much smaller and realistic than the pals. Susie came with a little yellow and blue-spotted puppy called Spot.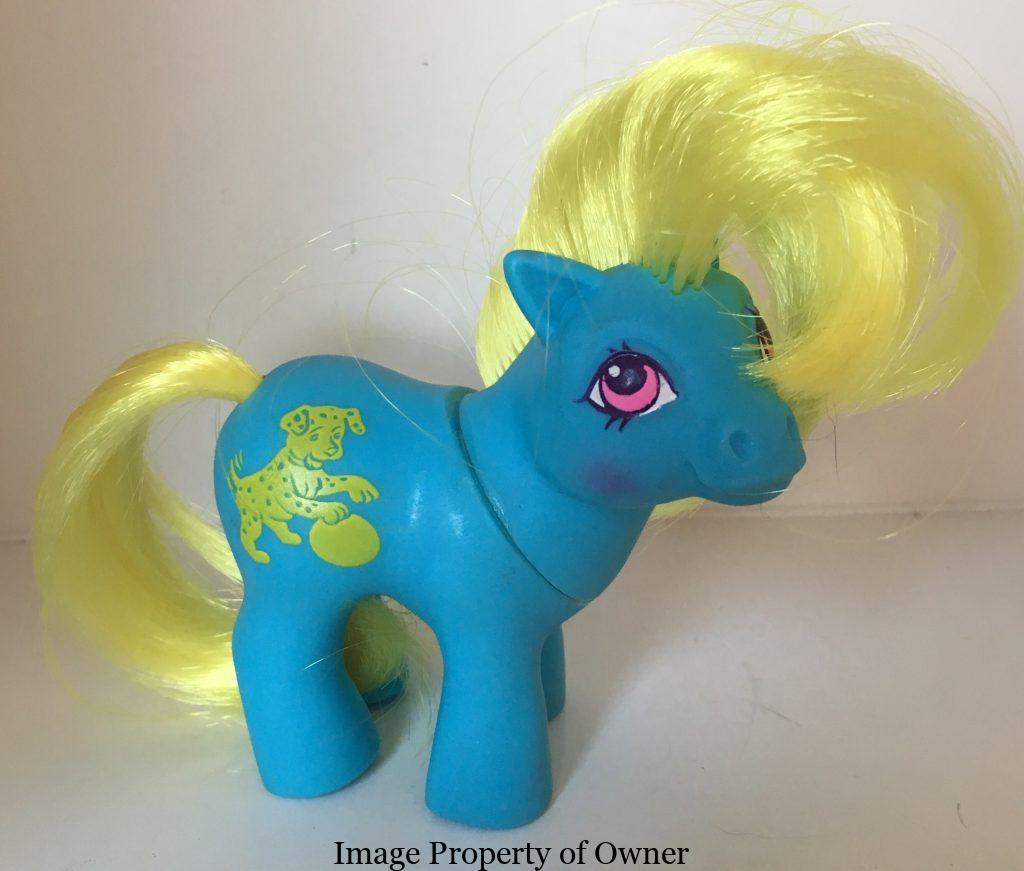 As a big kid (read- adult not real into adulting), I have been collecting my favourite toys from the 80s, mainly things I didn't get but pined after. Looking for that sort of stuff? Your local small businesses selling vintage stuff are a great place to look first as you never know what you can find and shop owners are often very knowledgable about their wares, Salvation Army and Goodwill Thrift stores (whose proceeds go to a great cause), tag and estate sales, eBay and I have recently discovered- Instagram. In case anyone wants to put a bug in Santa's ear on behalf of Yello80s, here's this year's big old Wishlist (I know, I want ALL the toys- take a look, you might too!):
My Little Pony! G1 of course!
Cabbage Patch!
Care Bears
Everything else!
Found another one of these adorable new 'Kids!  Just look at that little tooth!    Although a little less deluxe than some of the other current 'Kids, these Target Exclusives are nice for younger CPK fans and I've seen them on clearance as low as $14.99. All wear tutus and have their own little tiaras.
Although a little less deluxe than some of the other current 'Kids, these Target Exclusives are nice for younger CPK fans and I've seen them on clearance as low as $14.99. All wear tutus and have their own little tiaras.
So found some of the current CPK dolls at Target and was a little confused with this one. There's one doll in the box (cute- look at those green eyes!) but the key mention on the side is a little misleading. I assume there are CPK pets (like there were Koosas with the original run) that the key goes to to 'unlock' their Adoptimal's heart beat. And seriously? Adoptimal? At any rate there were none on the shelf so I guess they're sold separately and tough luck for the little kid who gets this doll!
Target exclusives, Sittin' Pretty Kids are really adorable- just look at that tooth! I think they look more like the original kids in the face and come with a cute tiara and tutu outfit. Comes in several different hair/eye colour and skin tone combinations. This little cutie was my favourite. Ages 3+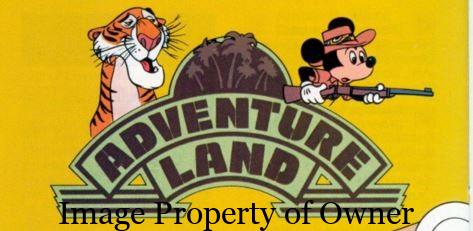 Gamerboy, poster of the neatest stuff on Tumblr has done it again- check out this colour scan of the 1985 Adventureland park guide and some bonus GIFs.
p.s. You're also going to want to check out his hilarious page Mr. T's Daydreams 
Growing up as a Christian kid I heard a lot of weird beliefs from the non-Christian community about, well, us. Like: we weren't allowed to do anything remotely fun (not true), we never swore (I wish that were true, but no), We didn't drink (had they never met a Catholic?) and we had our own knock-off Christian versions of real toys. Okay, that one is somewhat true. And just to help perpetuate that stereotype, I ran across this frightening little bundle of joy in Ollie's. This is a "G-d Within' doll; an odd-looking baby doll with a hologram-button of sorts with a picture of Christ that shows up when you hold it up to the light, Apparently these weren't flying off the shelves to Christ-worshipping homes like the manufacturer thought so Ollie's kept on marking it down.
I was a little afraid of it honestly, it had this weird realness to it that made me think of something in a mortuary. His/ her? little blanket  shows a sideways cross and the magic button on the baby's chest looks a little less miraculous and a little more central-line like, be assured this is one of the weirdest Christian toys I've ever seen. Trust me, Christian kids like their mangers and kiddie rosaries but they want to play first communion with Barbie and G.I.Joe, bring Optimus Prime to the first Christmas and make disciples out of the Care Bears.