Happy New Year my retro friends! I know many of us had a crazy, crazy, crazy 2018 but let's start 2019 off with some choice tv to look forward to: Stranger Things 3! Watch the promo for the official release date from Netflix:
As if 2017 wasn't packed to the gills with 80s reboots in cartoons, toys, food and film, 2018 and '19 will be continuing on with another round of re-dos and this time around 80s kids are wondering when we should call it quits and leave the glory days back where they belonged – in the 80s. 1.
Muppet Babies
– Disney's got their claws all over this one but on first glance they don't look horrible, just computer animated.
2.
TMNT
– now really, it's about time we stopped all this nonsense as Nickelodeon has yet ANOTHER interpretation of the heroes in a half shell. 3.
Transformers
– Not exactly Transformers if Optimus Prime is handing the reigns over to Bumblebee… 4.
Thundercats
– already this one has generated a lot of interwebs anger from the original 80s children in that it takes the comic book style of the original and slaps a CalArts spin on. Think that complete mistake
Teen Titans
into
Teen Titans Go!
was… 5.
Mega Man
– Cartoon Network screws up a whole lot of stuff but this reboot doesn't look so terrible off the cuff.
6.
Where in the World is Carmen Sandiego?
– Personally I hated this show but I was definitely a fan of the 12 million floppy disk computer game by Broderbund. Looks like Netflix is going on a more anime- themed reboot that might have some promise.
7.
She-Ra: Princess of Power
– Now I question She-Ra getting a reboot and not He-Man because their universe is codependent and the last big girly reboot Netflix did (looking at you, Rainbow Brite, oh and you too Popples) completely sucked. But you won me over at Voltron…. 8.
The Magic School Bus
– this was a little past my time and even the books annoy me but clearly public television isn't above the reboot cash-in. 9.
Dungeons and Dragons
– Instead of ruining this one in yet another series, D&D is in the works to go from the vintage animation to a feature film. 10.
Clarissa Explains it All-
Melissa Joan Heart will reprise as Clarissa, obviously out of her school- locker phase.
And from primetime 80s we'll see updated versions of:
1. Miami Vice 2. Magnum, PI 3. Murphy Brown 4. Lost in Space (now on Netflix and actually pretty good) 5. The Twilight Zone (again?!) 7. Sabrina the Teenaged Witch 8. Cagney and Lacey 9. Sweet Valley High 10.The Greatest American Hero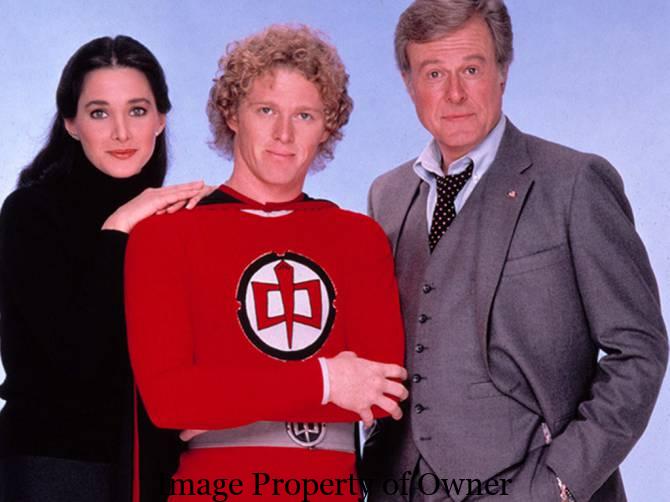 Images property thegamer.com
With all these 80s reboots coming out its tempting to write them all off to "they've ruined it" but in some instances new isn't a total wash. While I love the Kenner Care Bear poseable figures I always felt they did Bright Heart Racoon a little bit of an injustice. While really cute, he looks like he's got hip dysplasia. The 2012 reboot of the Care Bears saw Bright Heart redone with several other characters and Just Play's blind bag series captured the spunk of that character. I'm selling off my Kenner and Just Play Bright Hearts as a set, see full pics at the listing on ebay: Seller
aeru2
Bright Heart Kenner/ Just Play set.
Bright Heart Raccoon:
"You are bidding on a set of 2 Bright Heart Raccoon collectibles from the original Kenner poseable run and the current Just Play release. You can see how much Bright Heart has changed in 35 years yet still stayed the same loveable Care Bear Cousin. Please see photos to compare belly symbols, colour and pose. Kenner Bright Heart features a "real hair" topknot and is fully poseable. Just Play Bright Heart is a smaller figurine from the Care Bears and Cousins series 4 blind bag set and is not poseable but much more expressive. Both feature tummy symbols and the Care Bear tushie heart on their backsides. It's a neat little set for collectors."
Found at Target: Holly Hobby Colorforms! There's a photo of a Snoopy set as well on the box so I assume those are also in circulation.
While some thought Teddy Ruxpin was toy evil incarnate, I loved my storytelling buddy and wasn't at all frightened by his spasms when I'd slip a black sabbath cassette in just to screw around (though I have seen Teddy deconstructed and seeing him without his fuzzy exterior nearly gave me a heart attack). But the new incarnation of Teddy Ruxpin is just terrifying. Using those "magical" (
read: homicidal
) LED eyes that they unleashed on the new Cabbage Patch Kids, Wicked Cool Toys departed from the original design by giving him a fat, doleful face and of course, no soul. This poor guy looks like he's begging to get out of that box. You can grab one at Target. Check it out:
Original Teddy courtesy peetoons
New Teddy courtesy Wicked Cool Toys
So let me just say, can we not go 2 weeks at all in consumerland without having to buy school stuff? Now that our local grocer has put the Halloween candy out in this 3rd week of July , Target has stuffed their shelves with Back to School crap. Target and I are on the outs about how stupid they make it to pay your bill on time so I was not happy to be shoved into another storewide campaign but Yoobi brand may have just saved it. Have you seen these oversize erasers like we had back in the day that also sport 80s motifs??? Anybody remember buying one of those pink hunky erasers at their school store and then about halfway through the year putting holes in it with every manner of available office supply in an effort to ruin it so you could get a new one because come on, nobody can make an eraser that good last all year?? Me too ;p I can see what's on its way into my basket!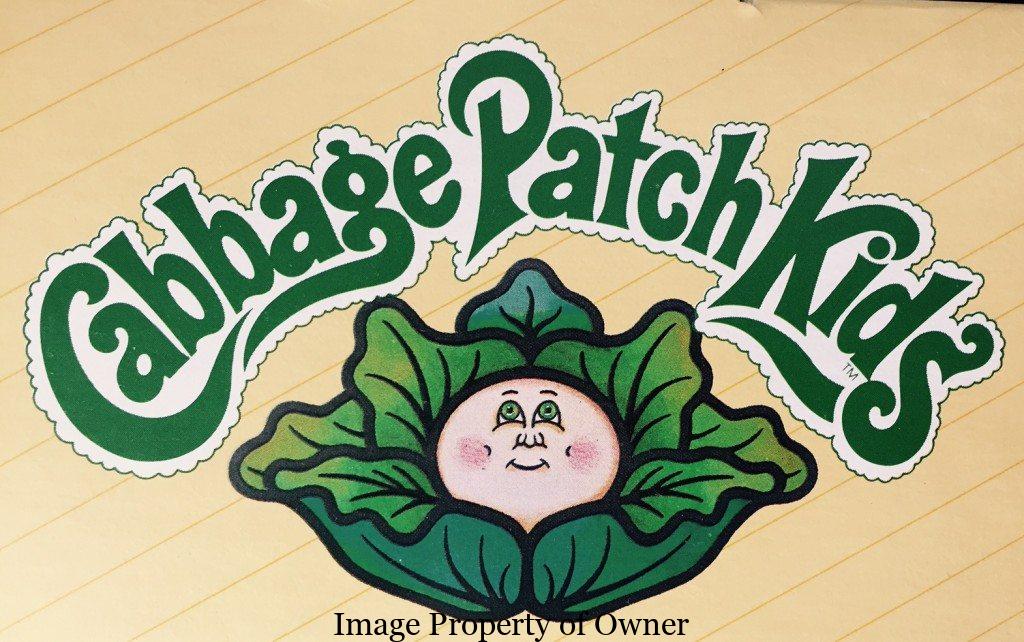 If you're a CPK lover of the 80s kind you may have been grumbling since the last do-over of the 'Kids. I know I have. It seemed in the early 2000s the children started looking really thin in comparison to their bulbous heads and the other CPK lines such as the Show Ponies, Bunny Bees, and Koosas disappeared altogether. These days the 'Kids are getting back to their roots while still moving onward and upward. They've gotten their dimpled, healthy soft bodies back and come in an array of skin choices as well as ages and interests and you can customize online and order vintage-type 'Kids. The pets have been updated, the clothes are trendy and CPKs are back in the saddle again. So how can it get any better? While I would love to see re-issues of the Koosas, I don't trust that someone won't screw those up entirely. BUT- guess what's coming back to shelves Christmas of 2017???
(more…)
This Victorian beauty was release by Hasbro for the Cabbage Patch Kids' 10th Anniversary in 1993 of their original production under the
Cabbage Patch Kids
name under
Coleco
. Dolls were limited edition and retailed at $75.00.
Easter's coming and since the minute before Valentine's Day was over, the shelves in all your favourite retailers have been shoved full of eggs, easter grass, candy, toys and baskets (and of course some weird items coated in pastel to pass off as necessities to celebrate the Resurrection…).
Target
, I've noticed, has taken this to another level with the Trolls from last year's
Dreamworks
film and they're not holding back on the Target Exclusives. If you're a troll fan, get going over to the Bullseye and clean up!
General Mills
kicking it old school in high gear!!!! Grab
three
boxes of GM cereal in specially-marked retro boxes, cut off the order form and send in the
clearly marked receipt
and you could be the proud owner of a retro cereal tee! Yeah, I know cereal is expensive but I got 3 large boxes (not the 12 oz) for $2.99 each at Target and had coupons from the paper. This is for real just like in the day- no online participation kids,
you've got to fill out a form and use a stamp
. The cereals you'r e looking for are
Cheerios
,
Honey Nut Cheerios
,
Lucky Charms
,
Cinnamon Toast Crunch
, or
Cocoa Puffs
at
Target stores
. No fear if you can't find the box you want (after I spent 20 minutes trying to climb a shelf to get that last box of Lucky Charms, not knowing they'd moved them all to the end cap….) – you can pick any shirt on the form. Ergo: 2 boxes Lucky Charms + 1 box Cheerios = 1 Cinnamon Toast Crunch tee if that's what you're after. Get em quick though, only til supplies run out!