2018 has been a crazy year here at Yello80s and we're hoping 2019 is a prosperous and healthy year for you and yours! Signing off on the year 80s-style is Dick Clark, the oldest teenager in America who brought us into every 80s New Year and is still sorely missed.
Back in the day the Osmond family was quite a multi-talented group (Donny and Marie are still in the business) who made sure to knock together a Christmas special from the time the boys were little and sang on the annual Andy Williams Christmas show. Their heyday was around the time the Partridge Family and the Monkees sang their way into our mothers' teen hearts but the Osmonds were still doing a family Christmas get together into the 80s. This is the 1981 special.
1981 Osmond Family Holiday Special courtesy DavEvans066
Dav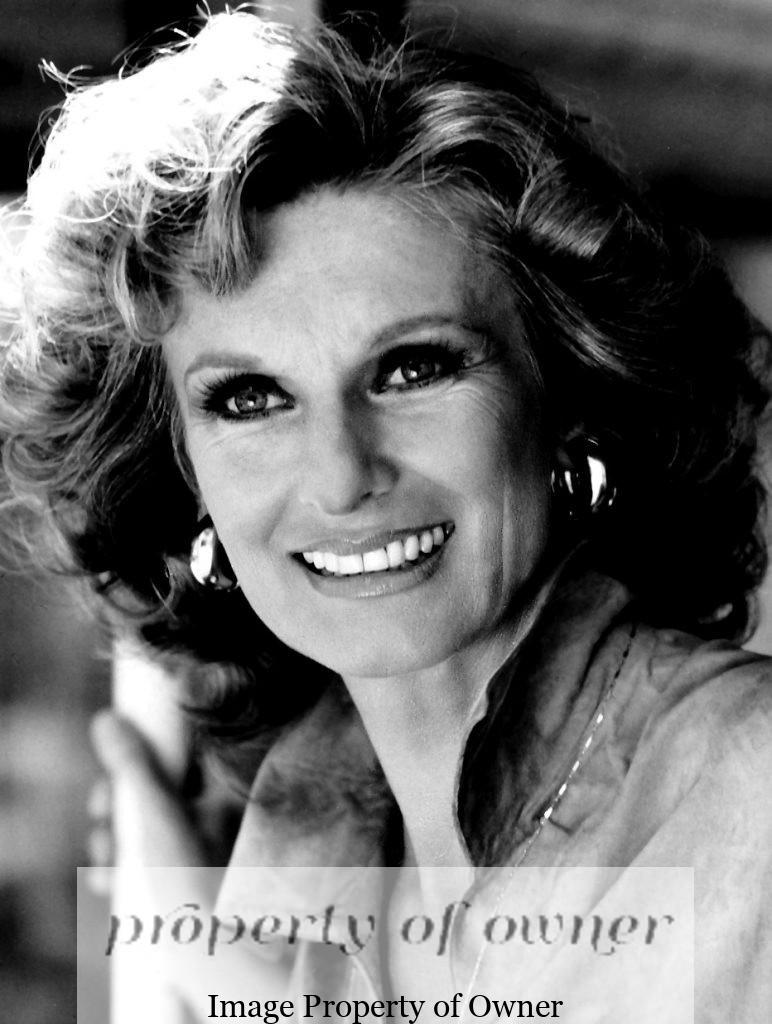 She's one of those actresses who has been in just about everything and her unique name is always on the tip of your tongue but you can't ever get it right away..
Cloris Leachman
. In the acting business since the 1984s, Ms. Leachman had her best days (I think, though 70s kids will probably argue me on this) in her older years in the 80s. Now I say older as a relative term- Ms. Leachman is now in her early 90s and has been acting for 70 years now! A prolific beauty who rocked black and white, such a powerhouse of talent and spunk, she's famous for that smile and the kooky people she plays on tv and film. I imagine she is a real fun lady and she's on my 'lunch list' for sure. Take a look- I'm sure my fellow 80s kids will recall her in the later episodes of The Facts of Life, with Gene Wilder in Young Frankenstein, in films
The Muppet Movie
, Prancer and
Herbie Goes Bananas
, and as a voice actress in Laputa: Castle in the Sky (
Studio Ghibli
) and My Little Pony the Movie, as well as the young Olsen twins' movie
Double Double Toil and Trouble
. But did you know: 1. She played Timmy's adopted mother Ruth Martin on Lassie from 1957-1958? 2. She was a Schoolhouse Rock presenter on the Goldenvision video releases of the show? 3. She played Queen Hippolyta on Wonder Woman? 4. She was not only on The Mary Tyler Moore show but also its sequels Rhoda and Phyllis? 5. She did voicework on
Beavis and Butthead Do America
,
A Troll in Central Park
, the Simpsons, The Iron Giant, Adventure Time and Ponyo? 6. She is slated at 90 years old to appear in 2017s American Gods? And with a MILES long filmography (I said she was in ALL THE THINGS, did I not?) Ms Leachman even found time to raise 5 kids, write an autobiography and be a good neighbour to Judy Garland and family.
Try your hand at our 80s quizzes!  Make your best guess- no Googling! More will be coming in future 🙂
LostEpcot.com
is your place for 1980s Walt
Disney World
Epcot
Centre memorabilia online. With info on attractions, food, souvenirs and more, this is one of the best retro Disney sites I've seen. There's so much here I'd totally forgotten about! And make sure you check out the
downloads
page for some cool audio.
It's a testament to Disney's stranglehold on American culture that kids now still very much want to go to visit the Mouse in his house (and their parents want to even more) as much as I did when I went with my grandparents in 1986. It was the 15th anniversary year of Walt Disney World and Epcot centre and that year I had plenty of TV teasers to string me along until the actual trip. As it turned out, this was my one and only trip to Disney I had an aunt in Ohio who lived closed enough to Sea World to get in free so it became the holiday of choise…  But still, nothing could compare to the ridiculous Goofy hat I insisted on wearing for goodness knows how many more weeks once we got home, or the Mickey-shaped  ice cream pops and the Donald ice lollies, the famous teacup ride and It's a Small World.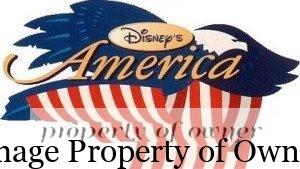 You hear the name
Disney
and think of many things:
Mickey Mouse
, the
Wonderful World of Disney
Sunday night movies, Disney Stores, Goofy hats,
Donald- Duck
icy pops and theme parks dominated by a fantastic white castle piercing the fireworks-laden blue sky. What you don't usually think of or hear about (other than the billion conspiracy theories about
DisneyLand
and
DisneyWorld
many books have been written about) are the failed idea, specifically the failed theme park that almost invaded Washington D.C.: Disney America. That just sounds weird. We have 2 Disney theme parks already. Are they not American enough? Not enough sugar-coated teacup rides? Not enough overpriced food and special-issue toys? A shortage of Mickey Mouse souvenirs? Not exactly. Disney America was an idea born out of the failure of Euro Disney to catch on as hoped (apparently Europe has its own idea of fun and fantasy, thank you very much) and promised to be a theme park based on the history of our great nation. Now that's an interesting concept on paper because remember, Disney hacks up faerie tales all the time, sets them to music and makes millions off them in the cinema and subsequent merchandising. The history of the United States as we know it today has a lot of darkness and suffering and while every country's history is full of like struggle, Disney's trend of making a story doesn't jive with paying our ancestors justice to their sacrifices. And the public knows it.
Michael Eisner
, CEO of Disney in 1993, released a
press release
on the premise of Disney America and came under immediate fire from the press for trying to build a fun park near the site of one of the bloodiest civil war battles, for even suggesting he could give visitors the experience of slavery through going through a Disney-fied
Underground Railroad
and for being a crap idea- Disney making an educational theme park is just a sucky premise altogether. Who wants to pay to go to school?
Atlas Obscura, one of my favourite online repositories of awesomeness, has a nice article on the particulars of how this failure almost came to be. 
I imagine the pitchforks are being sharpened right now but let's just forget
Star Wars
for a moment. Let's say we have a look at George's first deal with the devil that is Disney back in 1986:
Captain EO
. The 80s were a time of big-budget fantasies in film. Let's be real, there was a lot of cheese too but the lavish big screen treatment of both live and animated films had a quality not since reproduced in my opinion. Today film studios can add more animals, trees, dancers, whatever, in the background with a computer but telling a story in 1986 with a huge cast required … a huge cast. Produce by
George Lucas
for Disney and shown at the
Disney Theme parks
from 1986 to 1996 but picked up again from 2010-2015 after the death of star
Michael Jackson
. Considered to be the first "4D" film, it featured live special effects, a music score by
James Horner
, dozens of dancers, a dystopian-type alien world and some pretty Snarf-looking in-flight entertainment. Michael Jackson is smoking- this was during the decade he claimed the crown as King of Pop. He looked great, sounded great and gave the Great US of A its hopeful, youthful sound. Francis Ford Coppula (yep, of The Godfather) directed the short film and written by George Lucas, Francis Ford Coppula and
Rusty Lemorande
. Let's turn down the lights, turn up the volume and have a look at one of the Lucas worlds we may have forgotten in the midst of the Star Wars craze.
Captain EO part 1 courtesy thatsclassicofficial
Part 2 courtesy Scifi
One of my fav movies with Alan Rickman- Love Actually. This piece of the scoring seemed fitting for the feels.
http://youtu.be/4ZyD7h9WRZM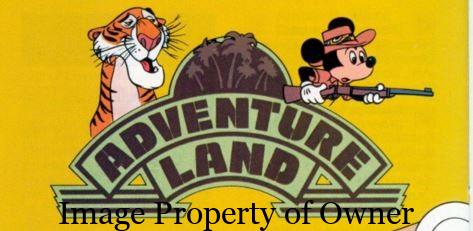 Gamerboy, poster of the neatest stuff on Tumblr has done it again-
check out this colour scan of the 1985 Adventureland park guide and some bonus GIFs. p.s. You're also going to want to check out his hilarious page
Mr. T's Daydreams