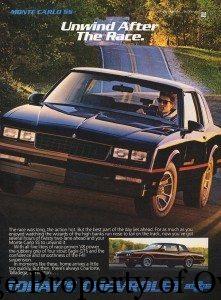 See also:
 Cola Wars
,
Print
,
Cars
,
Food/ Restaurants
,
McDonalds
,
Holidays
,
Products
,
Toys/Games,
Travel
. There were all sorts of new and exciting things to buy in the 80s- Energizer batteries that went on and on for all those battery powered toys, JVC video cameras to capture our families stupid antics in the hopes of landing a comedy about them 30 years later (I'm looking at you,
Goldbergs
) and
Tupperware
, Tupperware, Tupperware! Let's have a gander at all that stuff we didn't know we needed in the 80s and their memorable slogans.
Levi's Jeans
:
501 blues
Nike:
Just do it
DeBeers
:
A diamond is forever
Calvin Klein:
Between love and madness lies Obsession.
Kay Jewelers
:
Every kiss begins with Kay
Maybelline:
Maybe she's born with it- Maybe it's Maybelline
Visions
Microwaveable
Cookware by Corning Downey Concentrate Whirlpool ranges and ovens Liquid Cascade dishwasher liquid Hyponex Lawn Products and Fertilizers Comtrex Cold Medicine Luden's Cough Drops Miller Beer:
Millertime
! Max Factor:
Thanks Max
Sea Breeze:
Better skin can be a breeze with Sea Breeze
Pump Toothpaste Dispensers Keri:
Keri is so very
NutraSweet
:
Look for the Swirl
Dairy Board:
Milk, America's Health Kick
100% Florida Orange Juice:
Turn on the Juice, Let it Go
Easy-Off Oven Cleaner RAC:
RCA will Open your Eyes
Sears:
There's More for Your Life at Sears
Black and Decker
Dustbuster Plus Sharp Carousel Microwave Diary Board:
Make Your Meals Sing with Cheese
Culligan Water System Dairy Board:
Milk, it does a body good- Pass it on!
Sinex Ultra Fine Mist Nasal Spray New Breed Dog Food Sharp Copiers Crystal Varnish Toilet Bowl Cleaner Weber One Touch Grill Sealy Posturpedics mattresses Dairy Board:
Have more Milk, Milk got more
Hefty Trash Bags Liquid Woolite Dexatrim Diet Pills Anacin-3 Pain Pills Discover Card Fibre Trim American Express GE Miser Light Bulbs Hanes Hosiery:
Gentlemen Prefer Hanes
Static Guard Step Saver Damp Mopping Liquid Mop & Glo Pinesol Mr. Clean Wickes Furniture Kitty Litter Brand Cat Litter Philadelphia Cream Cheese:
Start Spreading the News
KFC:
We do Chicken Right
Mountain Dew:
Dew It! Do it!
Wendy's:
Give a Little Nibble
Sprite with Lymon:
It's only Sprite for You
M&M's: G
rab on to that M&M's feeling!
Candylicious Candy:
Gets you biting off more than you can chew
Candylicious Candy:
Bigger than you figure
AT&T (1984):
Reach Out and Touch Someone